Kia EV5 Concept Highlights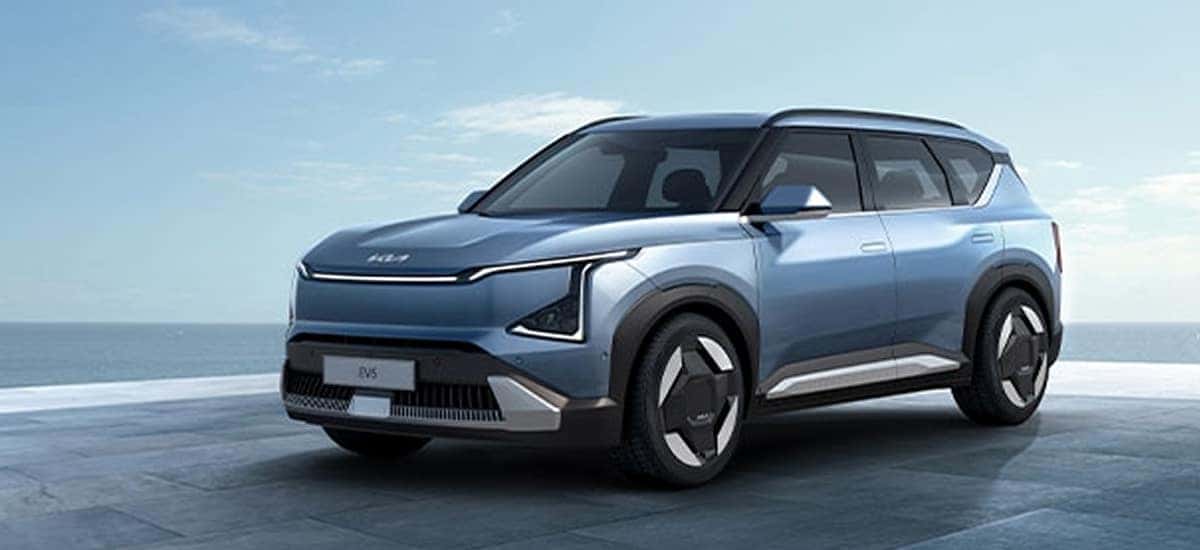 Back in 2019, the Kia Corp (then Kia Motors) announced that it would become the next all-electric automaker to hit the auto industry. Since then, Kia launched its Plan S Strategy to become a successful battery-electric vehicle (BEV) automaker. During its 2022 CEO Investor Day, Kia announced plans to expand the lineup with 14 BEV models in 2027, launching at least two BEVs per year between 2023 and 2027. So far, so good – in 2022 came the EV6, followed by the EV9 and EV5 concept in 2023, and we already have concepts for the Kia EV4 and EV3. When the EV5 was first revealed, we only got some details about its exterior and interior styling. Now that the cat is out of the bag, we have a lot more to comb through. Here are the highlights for the Kia EV5 electric sports car.
Powertrain
Like many of the BEVs before it, the EV5 will be built on the Electric-Global Modular Platform (E-GMP). Taking tips from the EV6, the powertrain seems to be split up amongst three trims. These are the standard model, powered by a 64kWh battery pack and a 160kW motor, with an expected all-electric range (AER) of 330 miles. Then there is the standard long model, powered by an 88kWh battery and the same 160kW motor, able to achieve an AER of 447 miles. The third trim is a long-range all-wheel drive (AWD) model, featuring an 88kWh battery pack and a combined output of 230kW from a front-wheel 160kW motor and a rear-wheel 70kW motor. This has a targeted AER of 404 miles. Charging capability is pretty fantastic at the moment, estimated to charge from 30-80 percent in just 27 minutes.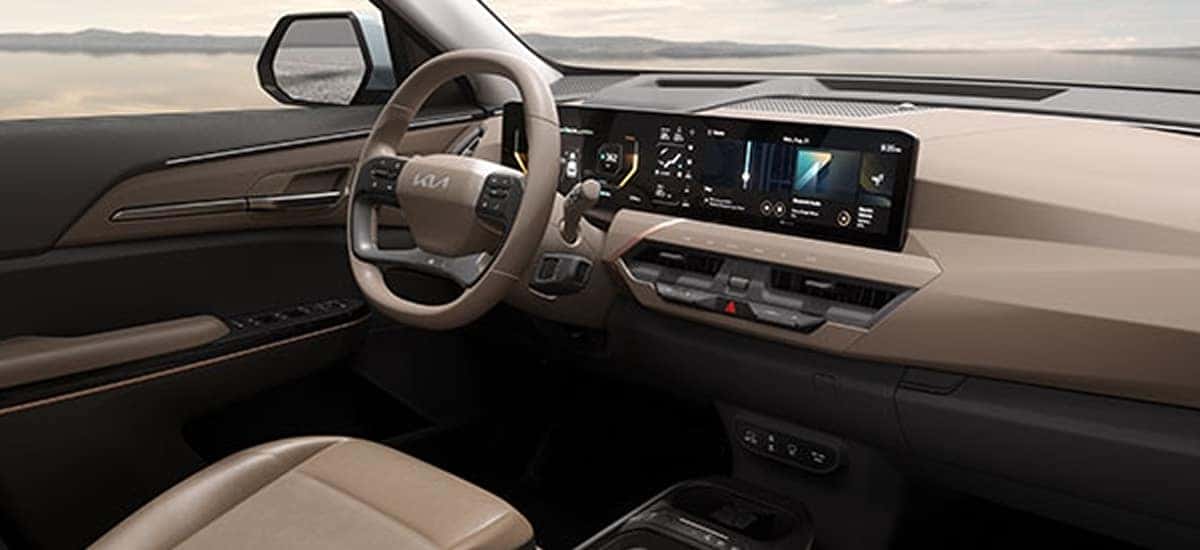 Interior Style
The exterior style hasn't changed much, but it seems that the interior has a lot more to offer than just a slim, uncluttered look. Offering multiple seating configurations, the EV5 follows the EV9 in using sustainable materials to build the car. Available with a choice of eco-friendly recycled PET fabric and Bio-PU leather upholstery, the EV5 has a spacious cabin with bucket seats up front, mood lighting, a center console with a table and storage compartment, and reclining seats that can be customized based on the passenger's needs. Featuring a four-mode massage function with three levels of intensity, featuring six massage air cells, four-way lumbar support, a three-step heater and ventilation function, and a footrest, these are the ultimate chairs to find in a vehicle cabin.
Need some extra cargo space? Turn the cabin into a bedroom with a 0-degree, full-flat folding second-row camping seat and a rear console refrigerator/warmer with a temperature range of 40 to 131 degrees Fahrenheit and a 4.0-liter capacity. You can keep anything warm or cold with this in-cabin unit. There's also a highly versatile Multi Table luggage board than can turn into a table when dining in-cabin.
Keeping consumers connected, the EV5 comes with cutting-edge infotainment and connectivity technology. Recent features such as a connected car Navigation Cockpit (ccNC) infotainment system keeps updated with over-the-air software (OTA) updates. A wide panoramic display combines a 12.3-inch cluster, a 12.3-inch infotainment system, and a 5-inch climate control display. This is the clean and simple look we were talking about above, doing away with a lot of the buttons and knobs found in modern center consoles. The EV5 also comes with a new Unified Graphical User Interface (GUI) helps in operating the audio-visual, navigation, and telematics (AVNT) screens, and it's all augmented by an optional windshield HUD (Heads-Up Display). Thanks to the Kia Connect Store, users will also be able to customize these screens with apps and other features.
Safety
Safety is also a big thing for Kia, and its latest Advanced Driver Assistance Systems (ADAS) offer a range of safety features. The Kia EV5 already comes with Highway Driving Assist 2 (HDA2), an autonomous safety feature that helps drivers maintain a safe distance from other vehicles, stay centered in their lane, change lanes, and adjust the car's position to keep it in the center of the lane. Enabling even more control and security, the EV5 will feature the Kia Digital Key 2 smart key. For a little more convenience when looking for parking, the vehicle's Remote Smart Parking Assist 2 (RSPA 2) system enables the car park itself without the need for driver intervention, whether in the vehicle or not.
With vehicle-to-everything (V2X) technology becoming ever more popular, the EV5 will feature Vehicle-to-Load (V2L) and Vehicle-to-Grid (V2G) functions. This means, it can become a portable high-voltage battery that can supply power to external electronic devices. Eventually, when charging, surplus energy can actually be directed back into the grid to recycle the energy and share it with city infrastructure. It's all pretty nifty.
Seems like the new Kia EV5 concept is shaping up to be a pretty sweet BEV. Let's just hope the rumors are true and the EV5 is the BEV to replace the Kia Stinger sports car. We want an all-electric high-performance car, like, yesterday. Learn more about the Kia EV5 and other new Kia BEVs when you follow along with us on Miami Lakes Automall social media.
Photo Source/Copyright: Kia Media