Kia Donates a Modified 2023 Sportage SUV to Sea Turtle Inc.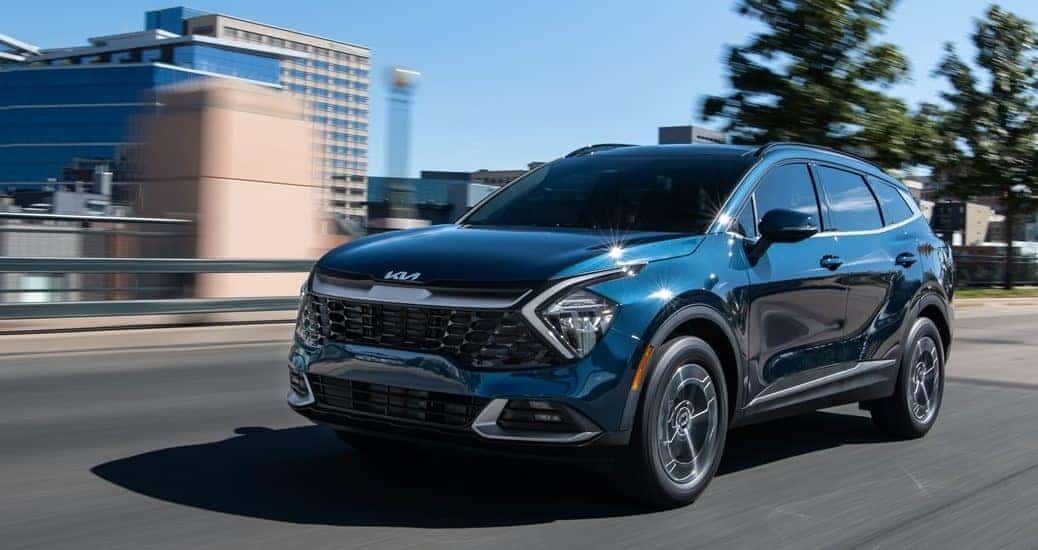 Kia America has continued to move forward with its "Accelerate The Good" charitable initiative that started in 2019. Many donations have been made to worthwhile organizations, such as the $500,000 donation to the American Red Cross to help those affected by Hurricane Ian, and most recently, the $600,000 in donations to four Bryan County charities to celebrate the new Hyundai Motor Group (HMG) Metaplant being built in Savannah, Georgia. That last one will eventually push the production of Kia and HMG electric vehicle (EV) models to new heights by 2025. As the automaker continues this initiative, new donations and sponsorships will come to light, and the most recent is the donation of a custom 2023 Sportage SUV to Sea Turtle Inc., a non-profit organization based in South Padre Island, Texas.
"We worked very closely with the experts at Sea Turtle Inc. to modify this Sportage X-Pro SUV to specifically address their needs in terms of performance, convenience, functionality, and operation, especially when driven in areas in which sea turtle nests are present…Sea Turtle Inc.'s one-of-a-kind Kia Sportage will help this important organization complete their tasks more efficiently and enable them to rescue even more endangered sea turtles than the 5,600 they saved last year." – Russell Wager, vice president, marketing, Kia America
Kia America actually already has a partnership going on with Sea Turtle Inc., a relationship that started in April 2022 with a monetary donation to help the organization upgrade their facilities. The custom 2023 Sportage X-Pro SUV features a number of modifications to further help Sea Turtle Inc. with its day-to-day tasks and responsibilities whilst also protecting the fragile ecosystem sea turtles use to nest and hatch their young. Yes, if the name wasn't enough of a giveaway, this organization is all about the sea turtles. A few years back, there was a movement to decrease the amount of light pollution near beaches where sea turtles would lay eggs. Newborns could be distracted and end up crawling towards busy streets instead of into the ocean, led by moonlight.
What kind of modifications could a Kia vehicle come with to aid sea turtles? The exterior comes with a specially modified tow hitch and the standard white LED lights of the model were upgraded with the ability to switch to glow red. Studies show sea turtles can tolerate red light more than the bright white light of LEDs. Driving on sandy beaches, the tires were also replaced with larger, low-pressure tires that for enhanced performance, increasing traction and maneuverability, able to provide drivers with better control when navigating the landscape and watching out for seat turtle nests. Custom paint and "Turtle Charged" badging was of course added to the look of the modified 2023 Sportage X-Pro SUV. Inside, unique and innovative storage solutions were added around the cabin and the cargo area for transporting eggs, sea turtle hatchlings, and rehabilitated adult sea turtles Sea Turtle Inc. has been known to save.
For a closer look at the modifications, a series of five, 30-second videos will be posted on the social media pages of both, Kia and Sea Turtle Inc. They're a bit of a tear-jerker for animal lovers, especially cute sea turtles. Check out the first one below.
Oddly enough, the vehicle chosen to be modified wasn't the Kia Carnival, said to be a "multi-purpose vehicle", and the modified Sportage. Ah well, what matters is Kia did something great to help Sea Turtle Inc. in their mission to aid sea turtles in their journey to adulthood. You can learn more about the Kia "Accelerate The Good" charitable initiative when you follow us on Miami Lakes Automall social media .
Photo Source/Copyright: Kia Media
Previous Post Kia America Earns Three Awards from Newsweek Next Post Kia America Joins Final Round of 2022 Electrify Expo