Kia America Earns Three Awards from Newsweek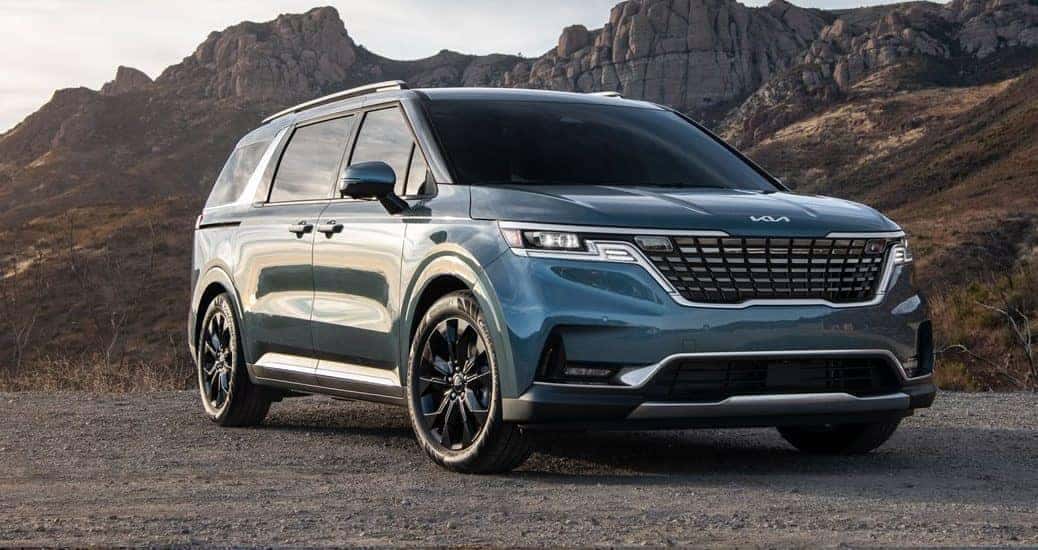 The year is almost over, just two months to go, and that means a lot of publications the majority of people have never heard of will be coming out with their "Best of" lists and awarding some of the vehicles available in the auto market. Last month, Newsweek wrapped up its annual 2022 Autos Awards competition, and this is a name that may be a little more familiar. Highlighting vehicles that break the standards for every day vehicles and equip them with great features, and made up of a very versatile team that covers a number of topics, only the best vehicles will win an award. Well, if there was ever an automaker that should be known as a top-tier brands, Kia America is definitely one of them. That's why the automaker won multiple awards during the competition.
In case the name isn't familiar at all, Newsweek is a premier magazine and website that covers many topics, the auto industry included. Its journalists write every day, providing consumers with in-depth analysis and ideas about international issues, technology, business, culture, and politics. Consumers all over the world are able to read the print editions and the information on the website. Around for more than 80 years, Newsweek has become a reputable source and has English print editions in the United States, Europe/Middle East/Africa, and Asia – eventually, Newsweek expanded and now includes editions in Japanese, Korean, Polish, Serbian, and Spanish.
Having recently concluded the Autos Awards competition, many automakers were found to be the cream of the crop. There were a total of 150 vehicles considered for the Newsweek Autos Awards, and Newsweek editors ranked each against the competitors in their respective categories. Editors analyzed vehicles based on drive impressions, features, and specifications. The Editor's Pick also rates the best vehicles based on their complete package, including features, pricing, and overall likability. Kia was included amongst the winners for many obvious reasons.
"We are honored to receive three Newsweek Autos Awards for the 2022 Carnival, K5, and Sportage this year…These diverse award-winning vehicles symbolize Kia's commitment to industry-leading quality, design and value across the entire lineup, offering the perfect vehicle for every driver." – Steven Center, COO & EVP, Kia America
The 2022 Kia Carnival is the first attempt for Kia Corp/America to enter the luxury vehicle segment. After doing well in many studies, such as the J.D. Power Initial Quality Study, Kia wants to expand from the mass-market segment and start working on luxury vehicles. The Kia Carnival is one great example of this, called a "multi-purpose vehicle" (MPV) and said to be more than just an SUV or minivan. A winning combination of SUV styling, exceptional passenger/cargo volume, and practical convenience features, the Carnival is a great addition to the Kia lineup. Alongside the Carnival, the new sports car from Kia, the 2022 Kia K5 impresses with its interior quality, standard and powerful turbocharged lineup, and next-level convenience features that add to consumers comfort. A long-standing SUV in the lineup is the 2022 Kia Sportage, a compact SUV that has features that cater to consumers in a variety of ways, be it convenience of adventure. Want to find an award-winning vehicle of your own? Come to Miami Lakes Automall for a new Kia model .
Photo Source/Copyright: Kia Media
Previous Post Kia Continues "Accelerate The Good" with $600,000 of Donations in Bryan County, GA Next Post Kia Donates a Modified 2023 Sportage SUV to Sea Turtle Inc.