Kia America Holds Year-End Donation Event with St. Jude Children's Research Hospital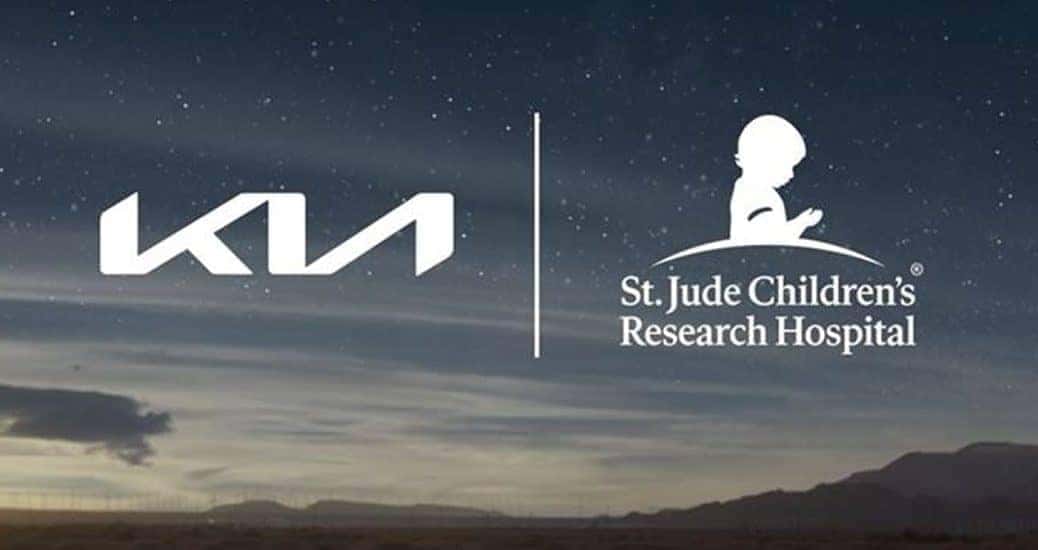 Kia America started its "Accelerate the Good" initiative back in 2019, and every year, the automaker does a lot of good. Most of this comes in the form of donations, sometimes monetary, like the $500,000 donation to the American Red Cross to help those affected by Hurricane Ian, and the $600,000 in donations to four Bryan County charities to push the economy a bit and open plenty of jobs for the Hyundai Motor Group (HMG) Metaplant. Other times, Kia America will customize and/or donate one of their models to an organization with a great purpose, like the recent donation of a custom 2023 Sportage SUV to Sea Turtle Inc., a non-profit organization based in South Padre Island, Texas that is all about saving sea turtles. To round it all out, possibly the last donation of the year is $1,000,000 between November 11 – December 31, 2022 to St. Jude Children's Research Hospital.
The high goal is just the minimum Kia America expects to donate. Dependent on sales, a donation is made by Kia for each new Kia vehicle sold and delivered in the U.S during window for donations. Regardless, this wouldn't be the first time Kia has made such a large donation, or to St. Jude Children's Research Hospital. This will be the third donation to the hospital by Kia, having donated to St. Jude as part of the 10 millionth Kia vehicle sold in the U.S earlier this year (2022). This new act is to push the initiative further and give consumers a little incentive who would like to help make an impact in a small way.
"Supporting those in need is a core tenet of the Kia brand and we are proud to partner once again with St. Jude Children's Research Hospital as the focus of our 2022 Year End Sales Event…Coming off record third-quarter sales, we anticipate a strong finish to the year and look forward to Kia making a sizeable and impactful donation to St. Jude Children's Research Hospital to help them continue their important, and literally life-saving work. The health of a child is so important and when that is taken away, parents need every resource available to them to help get their child back to living a healthy life. Kia is honored to be a small part of the impact St. Jude Children's Research Hospital makes on the lives of children nationwide." Steven Center, COO and EVP, Kia America
In addition to the donations, the 2022 Kia Year-End Event will launch a national ad campaign featuring St. Jude patients and families in December 2022. Filmed on St. Jude campus in Memphis, Tennessee, patients go on a holiday "joyride" through a sea of lights while enjoying the ride of a brand-new Kia vehicle. Unclear which Kia model will be taking these kids along, probably one of the many popular SUVs to hold more than five – maybe the Sportage PHEV or Sorento PHEV to keep in line with Kia America also pushing ads with its electrified lineup? So that's all there is to it. Between now, Kia will donate $8 for every new vehicle purchased or leased from authorized Kia dealerships until December 31, 2022. If you would like to do your part and make a mutually beneficial purchase this year, come to Miami Lakes Automall and buy or lease a new Kia vehicle .
Photo Source/Copyright: Kia Media
Previous Post HMG and Kia Discuss SDVs at Second HMG Developer Conference Next Post Kia Takes Home Five Awards from J.D. Power 2023 ALG Residual Awards