2019 Kia Sorento Shines in New Marketing Campaign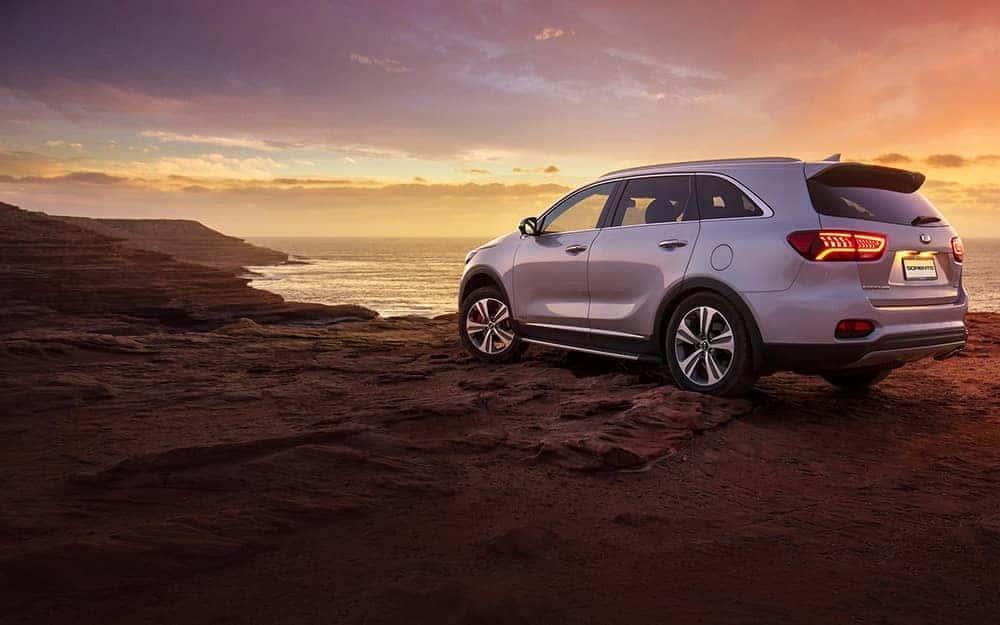 Well, it seems like Fiat Chrysler Automobiles aren't the only automotive group making ads for this summer's advertising campaign. FCA may have just kicked off its 2018 Edition with Apple Music , but Kia Motors is also joining the fray with their newly refreshed 2019 Kia Sorento SUV. Couldn't pick a better vehicle, really.
What's Good About the 2019 Kia Sorento?
We think the refreshed 2019 Kia Sorento is the perfect choice to get some air time for Kia Motors for a number of reasons. For one, it's a perfect chance to show off the SUVs safety features, having received a Top Safety Pick+ from the Insurance Institute for Highway Safety (IIHS). A vehicle only receives this award if it passes all five crash tests with a "good" rating, the highest rating the IIHS uses for their crashworthiness and crash avoidance/mitigation tests. The Kia Sorento was also ranked highest for the Midsize SUV segment during the 2018 J.D. Power Initial Quality Study , just saying.
Kia Sorento Marketing Campaign
To make a point of showing off the versatility, advanced technology, and comfort of Kia Motors best-selling and most capable SUV, the automaker has produced a series of videos for various multimedia channels in both English and Spanish. These videos will be placing a focus on the available all-wheel drive system, standard three-row seven-passenger seating, and the more upscale cabin with new technology. One of these we've actually already seen, when the Kia Sorento tackled Hell's Gate in Moab, Utah.
"This campaign mirrors Kia's mindset as a challenger brand, as Kia and the Sorento have overcome roadblocks, both real and perceived. From off-roading up a mountain to commuting back and forth to work, or a weekend full of running errands, these are the hurdles that drivers conquer every day…As a brand, Kia has conquered our own mountains, especially over the past four years by ranking as the 'Highest Mass Market Brand in Initial Quality' in J.D. Power's Initial Quality Study. And the Sorento, assembled in West Point, Georgia, has played a major role in our success by being named the top Midsize SUV in initial quality the last two years." – said Saad Chehab, vice president, marketing communications, Kia Motors America.
The other two advertising spots can be viewed below:
Conquer Your Mountain
This video shows off the all-wheel drive capabilities of the 2019 Kia Sorento while driving through rocky terrain. A voice over talks about mountains and highlights the versatility of the SUV.
Ready to Be Conquered
Nearly the same video with additional footage, the narrator in this spot highlights the passenger space and technology of the 2019 Kia Sorento SUV.
A little on the tame side, but that's alright. Kia Sorento owners may never take their own SUVs to Moab, Utah to scale mountains, or even go off-roading, although the new Sorento is fully capable of doing so. It's just interesting to see the 2019 Kia Sorento go "to Hell and back" literally and figuratively. It has been _ refreshed _ after all.
* Interested in your own capable and comfortable SUV? Check out the Kia Sorento at Miami Lakes Automall today. *
* Photo Source/Copyright: Kia.com *
Previous Post Take a Peek at the Kia Niro EV Interior Next Post Kia Motors Extends their Certified Pre-Owned Vehicle Program