Fiat Chrysler Automobiles and Apple Make Sweet Music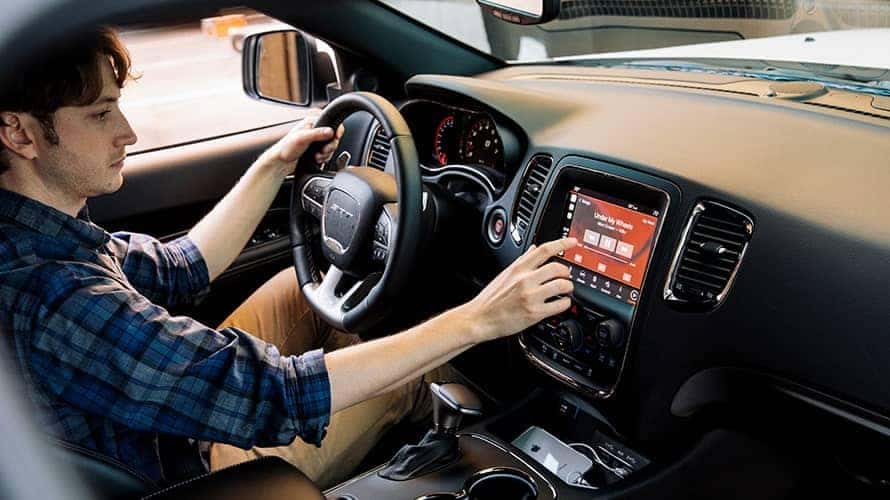 Ya'll ready for some summer love? Fiat Chrysler Automobiles (FCA) has started its 2018 Edition of FCA's summer advertising campaign. With a focus on several FCA brands, Chrysler, Jeep®, Dodge, Ram, and FIAT, commercials will be airing on various media channels, digital and TV, to promote these brands and select vehicles. In partnership with the technological giant Apple, FCA and Apple will be working together to also promote Apple CarPlay and the "Apple Experience" with the summer advertising campaign, set to feature ten music artists across multiple labels, including a Jeep brand collaboration with multi platinum, Grammy®-nominated band OneRepublic (Interscope Records) to launch the sixth Summer of Jeep campaign.
"FCA offers an incredible Apple experience, giving consumers the ability to enjoy Apple Music's catalog of 45 million songs and to listen with premium BeatsAudio sound, in addition to all the features that come with CarPlay. This collaboration inspired us to leverage the strength and identity of each of our individual brands…Additionally, as the only automaker to now offer branded playlists on Apple Music, this allows us to provide increased relevance to targeted audiences." – said Olivier Francois, Chief Marketing Officer, FCA.
The "Apple Experience" is an offer the FCA started in June 2018 that would give new consumers a chance to get Apple Music for free. Customers in the U.S. and Canada would get six months of Apple Music free if they were new Apple Music users and three months free if they were existing customers with the purchase of any new Chrysler, Dodge, FIAT, Jeep or Ram vehicle with standard Apple CarPlay support. It should go without saying that all of these ads will be showing off Apple CarPlay functionality, although Google Android Auto will most likely also be standard if Apple CarPlay is.
Of the ten music artists being featured, those who have music featured in the commercials are OneRepublic, Alice Cooper, Brothers Osborne, Dej Loaf & Leon, and Nicky Blitz. Other music artists, such as Sofia Reyes, Dave Cobb, Gus Wenner, and Kathryn Hahn also worked together with the above artists to make curated playlists for the Summer of Jeep campaign, now available on Apple Music. The main focus for FCA though, is OneRepublic with Interscope Records.
"With this new campaign, Interscope continues our relationship with the FCA-crafting campaigns that speak to the power of music…Our diverse roster and FCA's respect for the magic of artistry and the creative process are evident in the new Summer of Jeep spot featuring OneRepublic." – said Steve Berman, Vice Chairman Interscope Geffen A&M Records.
You can watch some of the videos for the Summer of Jeep campaign below.
Playing in the background of the Jeep Brand commercial, "Sold Out", is the new single from OneRepublic, "Connection". Featured in this commercial is the redesigned Jeep Cherokee and the all-new 2018 Jeep Wrangler JL.
"Under My Wheels" by Alice Cooper will be playing behind the Dodge brand commercial,"The Rider". With a taste for high-octane speed, the Dodge Durango SRT is featured in this commercial.
The Brothers Osborne and their new track "While You Still Can" plays in the background of the "Support the Port" commercial, showing off how the Ram 1500 helps the brothers in their project to renovate the Historic Theatre in Port Saint Joe, Florida.
* Looking for your own Jeep , Dodge , Ram , or Chrysler vehicle? We have plenty at Aventura CJDR.*
* Photo Source/Copyright: AdWeek.com *
Previous Post Is the FCA Locked into Autonomous Driving? Next Post FCA Develops New Aluminum Alloys for Turbo Engines