Is the FCA Locked into Autonomous Driving?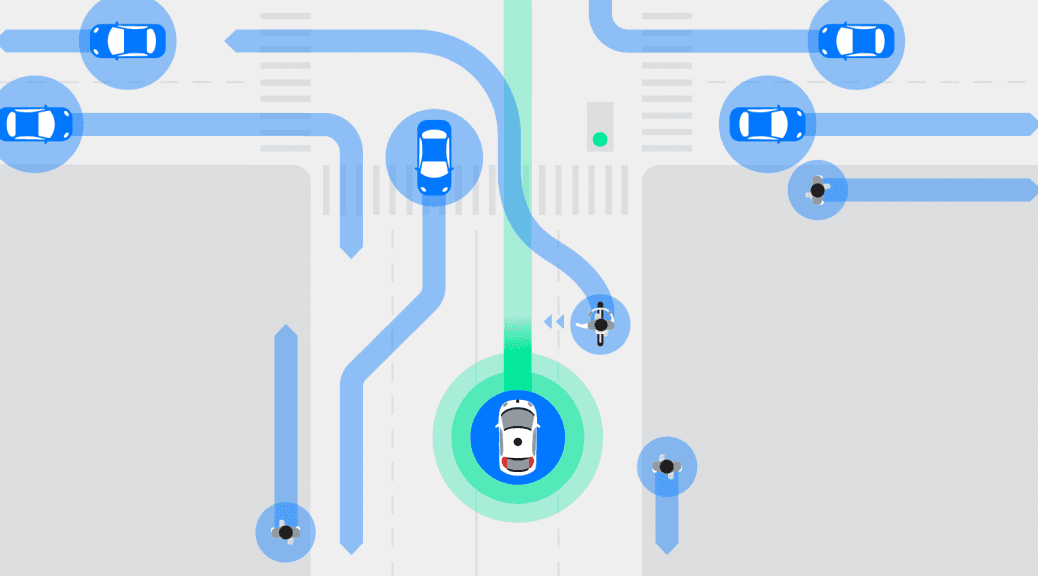 Soon after Fiat Chrysler Automobiles announced their five-year plans , many noticed there was a much larger focus on the expansion of the Jeep® brand and alternative fuel sources. Although the auto market has been shifting towards hybrids, plug-in hybrids, and electric vehicles in recent years, Fiat Chrysler Automobiles (FCA) has only dipped their toes in with the unsuccessful Fiat 500e and very successful Chrysler Pacifica Hybrid. The popular plug-in hybrid minivan has also had a large role to play with the once Google-owned project, the self-driving autonomous vehicle, the Waymo. We see even greater potential in the autonomous market before its saturated with every auto brand that makes vehicles with a GPS system and a camera.
The first self-driving autonomous vehicle to make a large impact on the auto industry was the self-driving Waymo vehicle, a modified Chrysler Pacifica Hybrid . Redesigned with the latest generation of custom-built radar, LiDAR, vision systems, and an all-new AI computer platform for safe operations. The vehicle is driving itself after all, so it needs the most up-to-date tech and software available.
Did you know the Waymo received a permit to operate as a Transportation Network Company from the Arizona Department of Transportation? Yeah, people don't hear that in the news – With a fleet of over 600 modified Chrysler Pacifica Hybrid vehicles that successfully navigated the busy Phoenix Metro area without fail, it was enough to persuade the people of Arizona that the state was ready to invite self-driving vehicles onto the streets. Google says that one of their departments will soon release a ride hailing app, like Uber, for consumers to use in areas where the Waymo transportation network will be in-use.
There are also other companies out there with their own versions of self-driving vehicles. General Motors, Chevrolet, Mitsubishi, and even Apple are trying to challenge Google with their own autonomous self-driving technology. Chevrolet is probably the automaker to come closest, touting their success with the self-driving Chevrolet Bolt EV. The tests so far have been impressive.
The self-driving Waymo has recorded over 5 million miles on public roads, and in 2016, Waymo vehicles drove over 600,000 miles with only 124 human-driver interactions. Over the course of September 2017, six minor incidents had occurred with the Chevrolet Bolt EV; in all of 2017, the autonomous Chevy Bolt EV was involved in thirteen reported collisions total, but here's the funny part. All of those incidents were caused by human drivers. In other words, at least thirteen people on the road are worse drivers than an unmanned vehicle – but we're betting the number of poor drivers is larger.
By the way, the Chevrolet Bolt EV is currently available as a driver-oriented retail unit i.e. a regular electric vehicle for sale. Rivaling the Tesla and their $100,000 Model X, the Chevy Bolt EV, with a starting MSRP of $37,495 (plus destination fee) is not only much more affordable, but it can travel 238 miles on a fully charged battery and qualifies for a full $7,500 tax credit for the tax year it is purchased. We just thought we should point this out to avoid any confusion between the regular Bolt EV and the self-driving Bolt EV.
* Has the FCA locked into autonomous driving? Not even close. What kind of Jeeper or muscle car enthusiast wants to give up the control to a computer? We wouldn't bet on all of FCA to go autonomous, but with the success of the Waymo, we wouldn't mind seeing a couple of crossovers or hatchbacks with the same technology. What do you think? Let us know on Miami Lakes Chrysler social media . *
* Photo Source/Copyright: Waymo.com *
Previous Post How Chrysler Changed the Minivan Game Next Post Fiat Chrysler Automobiles and Apple Make Sweet Music