How Chrysler Changed the Minivan Game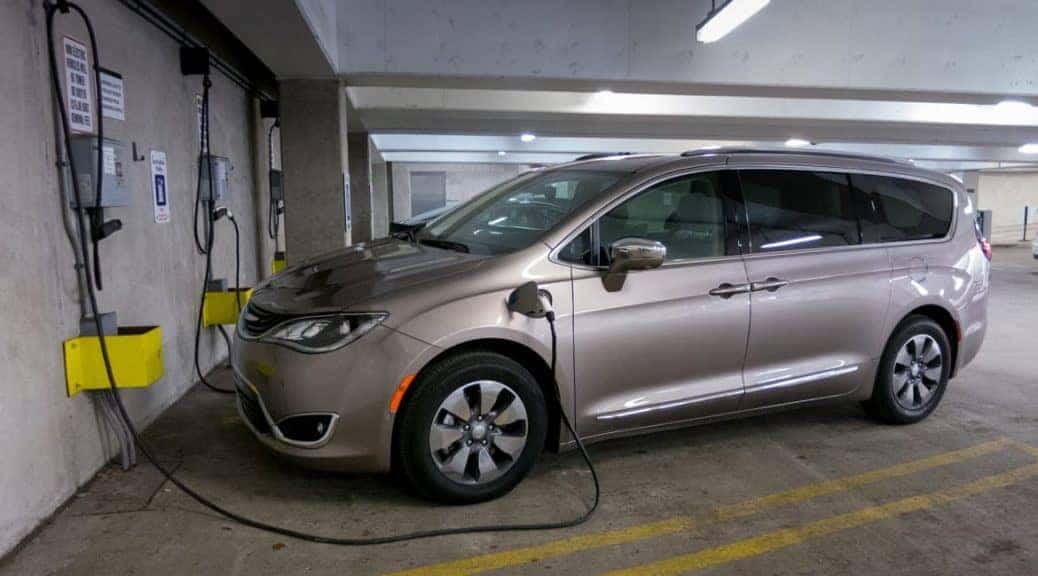 Photo credit: Cars.com
It should come as no surprise that the success of the Chrysler Pacifica lead to Chrysler having ideas about how to expand their widely popular minivan. Ideas were floating around about enhancing the vehicle with further upgrades and amenities. They only needed to keep pushing the boundaries of what customers wanted.
Families had already fallen in love with all the great features, like the popular Stow 'n Go seating and the Uconnect system, that were added to the Chrysler Pacifica. After the Pacifica's debut, the Chrysler brand saw sales of nearly 63,000 vehicles sold in the first year. Competing with the likes of the Honda Odyssey, Dodge Grand Caravan and the Kia Sedona was only going to get harder with more time on the market.
Popularity fades for vehicles and their shelf life is only as good as the speed at which new features and benefits can be added. Luckily for Fiat Chrysler Automobiles (FCA), the auto group that encompasses Chrysler and many other brands, their forward thinking and innovation continued. The idea to not stop producing quality products didn't end with the popular Pacifica model. For a brand like Chrysler that only has two vehicles being sold, the Chrysler 300 and Chrysler Pacifica, there was a need to find something special.
Rather than craft a new vehicle altogether, Chrysler went a different route. The entire minivan market was missing one large ingredient in its segment. _ The hybrid minivan _ . And Chrysler changed the game with the release of their new flagship Pacifica plug-in hybrid. Thus becoming the first hybrid minivan ever made in America.
Success Strikes Again
Chrysler has been around for nearly one hundred years thanks to innovation and a commitment to excellence. Most recently, Waymo, a company that produces autonomous technology for vehicles, agreed to purchase 63,000 Chrysler Pacifica Hybrid models. The hope is to develop completely human-less driving, aka autonomous, in a retail vehicle capacity. Imagine buying a car you never drive; that's the goal Waymo is working to develop and make a reality.
If you're looking for how the future will look like, it starts with vehicles as popular and powerful as the current Chrysler Pacifica Hybrid and extends to the remarkable technology that companies like Waymo are putting into an already innovative minivan. The future of driving will change a lot once these products hit the road. But what does that mean for Chrysler?
What Does the Future Hold For Chrysler?
Most recently, FCA CEO Sergio Marchionne announced plans to grow other brands under the umbrella that FCA produces. With the focus on expanding other brands like Jeep and Ram, Chrysler hasn't gotten the same news. Luckily for Chrysler fans, the innovation tied to the brand has kept this company popular since 1925, the first year Chrysler went into business.
The founder of the company, Walter Chrysler, would be proud of the latest and greatest minivan on the market today. The hybrid powertrain provides drivers up to 33 miles of battery life driving before switching to gasoline in the revised, powerful 3.6-Liter Pentastar engine. This allows the Chrysler Pacifica to stand out among all the rest of the crop in the minivan market.
Remarkably, the best part about this ingenious idea to craft a hybrid minivan was making charging easy and fast. With a 240-volt charger, the 2018 Chrysler Pacifica Hybrid can be fully charged in about two whole hours. If you want to use a regular outlet to charge your Pacifica Hybrid, just leave it charging overnight and you'll be good to go.
Come To Miami Lakes Automall To Drive Chrysler
If you're currently hoping to drive a new vehicle , we're your most knowledgeable destination to buy, lease, trade-in or sell a vehicle and go home with something fresh. Our line-up includes the new 2018 Chrysler Pacifica Hybrid and we can't wait to show it off for you.
* If you're in need of an appointment at our service center, our staff can help you out with a simple appointment you can make right here . Let us cater to your needs and we'll suggest any maintenance required down the road. Providing your vehicle with top performance, safety and driving ability is our goal along with your happiness. Stop in to see what we're capable of at Miami Lakes Automall ! *
Previous Post Love Music? FCA Offering Free 1-year subscription to Apple Music Next Post Is the FCA Locked into Autonomous Driving?