Jeep and Universal Pictures' Jurassic World Team Up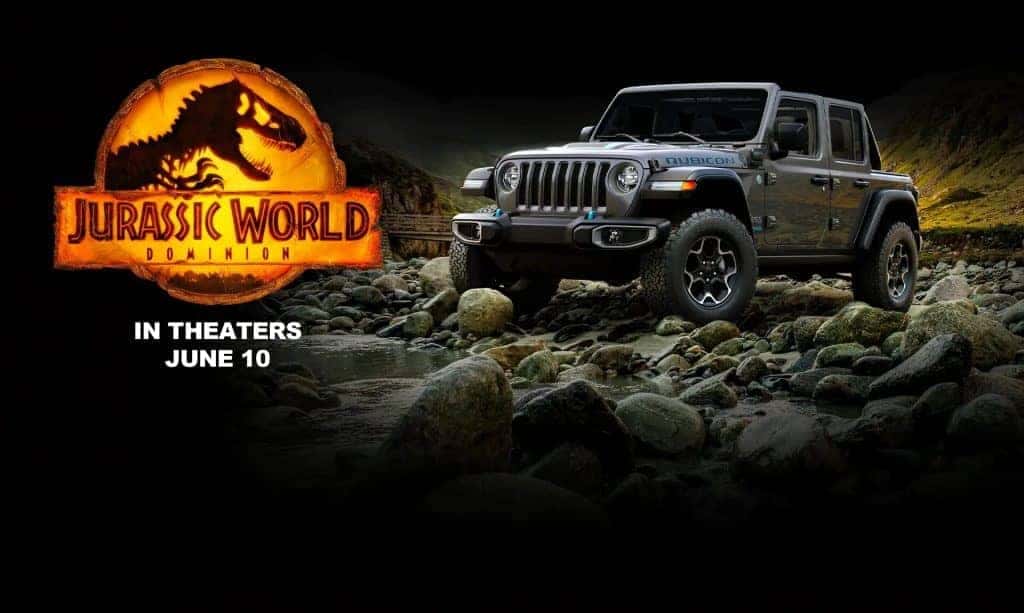 Universal Pictures' Jurassic World Domination looks to break the box office thanks to its partnership with America's favorite automaker, Jeep. Jeep and Jurassic teamed up for a 30-second social media and 60-second TV campaign. In addition to the massive broadcast , the campaign featured a look at the commercial's creation behind the lens. Moreover, Jeep placed experiential events on the Jeep Wave app for loyal enthusiasts to receive an early viewing of the new film in select North American cities.
Let's get back to the one-minute TV campaign title "Jeep X Jurassic," directed by Mimi Cave. The sixty-second commercial features a Jeep Wrangler 4Xe enthusiast who discovers a baby Carnotaurus hatched in his yard. Throughout the video, the Wrangler 4Xe lover takes care of the Carnotaurus with daily walks and, of course, thrilling off-road adventures. The short film comes to a close with the tagline "Charged for any Adventure," which prescribes the environmentally friendly Jeep capable of handling anything, even a dangerous dinosaur.
"We have entered into new SUV segments, we have increased our global production footprint and, with the rollout of our 4xe electrified portfolio that includes the Wrangler 4xe, the Jeep brand is developing the most capable and sustainable 4×4 vehicles in the world, satisfying the needs of our expanding global Jeep community."

– Jeep CEO, Christian Meunier
The Jeep X Jurassic campaign will stretch beyond North America to the Asian Pacific, the Middle East, and Europe. However, Universal Picture and Jeep share a rich history. The most recent Jeep and Universal Pictures collaboration comes from the 2018 60-second ad for Jurassic World: Fallen Kingdom. Moreover, the Jurassic World Dominion movie will feature the best actors a Jeep enthusiast will ever see: the Wrangler, Gladiator , and vintage * *Grand Wagoneer .
"Jurassic film series is known for its epic scope and thrilling action and Jurassic World Dominion is taking audiences on an adventure where no Jurassic film has gone before. Jeep has been driving Universal Pictures' audiences on "unimaginable adventures, on-screen and off, since the first film in 1993, and it is thus thrilled to share the road with them again."

– Universal Pictures' President, Franchise Management, Brand Management & Global Partnerships, David K. O'Connor
Come Test Drive Your Jeep Wrangler at Miami Lakes Automall!
For over 30 years , Miami Lakes Automall has served South Florida with all buying, trading, leasing resolutions.
Our new vehicle inventory or certified pre-owned vehicles speaks to the volume Miami Lakes Automall holds to fit your needs. Yet if you already have a beautiful baby in need of some fine-tuning, you've come to the right place.
Here at Miami Lakes Automall, our * *service experts are warmer than a fresh cup of coffee. So don't hesitate to chat with our friendly service members available to you whenever you need them.
We've been here since 1982, so please stop by today. Your Jeep Wrangler is ready to Go Anywhere and Do Anything.
Previous Post Off-Road in Style with the New 2022 Jeep Grand Cherokee 4xe High Altitude Next Post Adding Some Fire to the Lot is the 2022 Jeep Renegade (RED) Special Edition