The 2022 Grand Wagoneer Christened the Luxury Utility Vehicle of the Year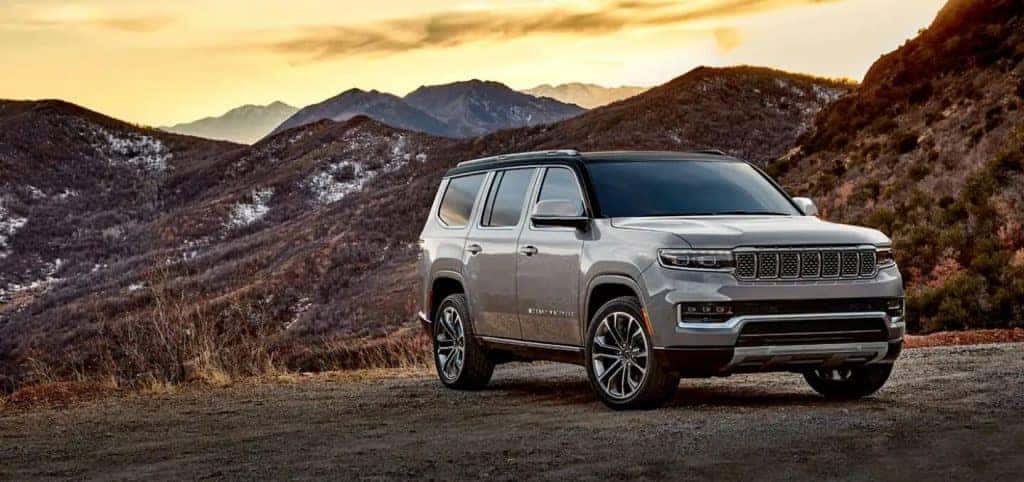 Someone call DJ Khaled and let him know that Jeep owns the rights to Another One! The exquisitely designed 2022 Grand Wagoneer is named the Luxury Utility Vehicle of the Year by AutoGuide.com. The Luxury Utility Vehicle of the Year is one of many in a library full of accolades for the legend who sustains unbeatable 4×4 capabilities.
"Our judges gave the Grand Wagoneer high marks across the board, more consistently than any other finalist. The Grand Wagoneer is all-American luxury writ large, with acres of smooth Palermo leather covering nearly every surface. Those that aren't are either tasteful chrome or gorgeous open-pore wood. If your tastes lean more techy, Jeep® will fit up to seven high-definition screens inside the Grand Wagoneer. A 23-speaker McIntosh sound system offers up studio-level audio quality. Uconnect 5 remains one of the best touchscreen interfaces on the market, crisp and clean and brimming with customization options. The reborn GW isn't just about creature comforts, either. An available night vision display keeps you and yours safe on pitch-black back roads.

-Managing Editor for AutoGuide.Com, Mike Schlee
The Grand Wagoneer's return provides a more romantic side to Jeep's more rugged appeal. The luxurious interior is just one of many factors that attract Jeep enthusiasts to the Grand Wagoneer. For instance, under the hood rumbles a 6.4-liter V8 generating 470 horsepower. The engine's paired with the Quadra-Drive II 4WD system and the Quadra-Lift air suspension.
There are three available 4×4 systems to create some luxurious off-roading. The 4×4 systems instill legendary capability. Its body-on-frame structure facilitates the class's best towing capabilities with up to 10,000 lbs.
The Grand Wagoneer is the catalyst of premium SUVs. The premium Jeep SUV is a home away from home, a modern American appeal intertwined with intricately crafted finishes and innovative technology.
"The Grand Wagoneer is such a pleasant space to spend time. It's all too easy to imagine driving across the continent in it, with only the hushed woofle of the V-8 up ahead. Erase all doubts: Jeep can build a true large luxury SUV to take on the world's very best."

-Editor for AutoGuide.Com, Kyle Patrick
"Expert validations, such as this Luxury Utility Vehicle of the Year award from AutoGuide.com, are further proof of Grand Wagoneer's world-class character. Since its rebirth one year ago, Wagoneer has attracted new customers, thanks to its suite of unmatched refinements, technology, comfort and safety executed at the highest levels."

-Vice President & Head of Jeep Brand North America
Test Drive Your Plush 4×4 at Miami Lakes Automall!
For over 30 years , Miami Lakes Automall has served South Florida with all buying, trading, leasing resolutions.
Our new vehicle inventory or certified pre-owned vehicles speaks to the volume Miami Lakes Automall holds to fit your needs. Yet if you already have a beautiful baby in need of some fine-tuning, you've come to the right place.
Here at Miami Lakes Automall, our * *service experts are warmer than a fresh cup of coffee. So don't hesitate to chat with our friendly service members available to you whenever you need them.
We've been here since 1982, so please stop by today. Your 2022 Jeep Wagoneer is ready to Go Anywhere and Do Anything.
Previous Post A Goody Bag Full of Jeep Concepts for the 56th Annual Easter Jeep Safari Next Post It's Time to Order Your 2022 Jeep Renegade (RED) Special Edition