New Dodge Challenger Models AWD and ADR and Upcoming Barracuda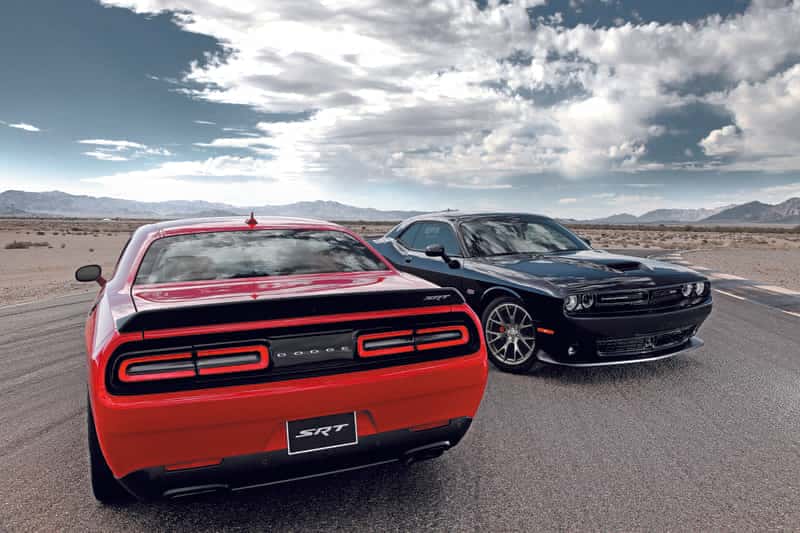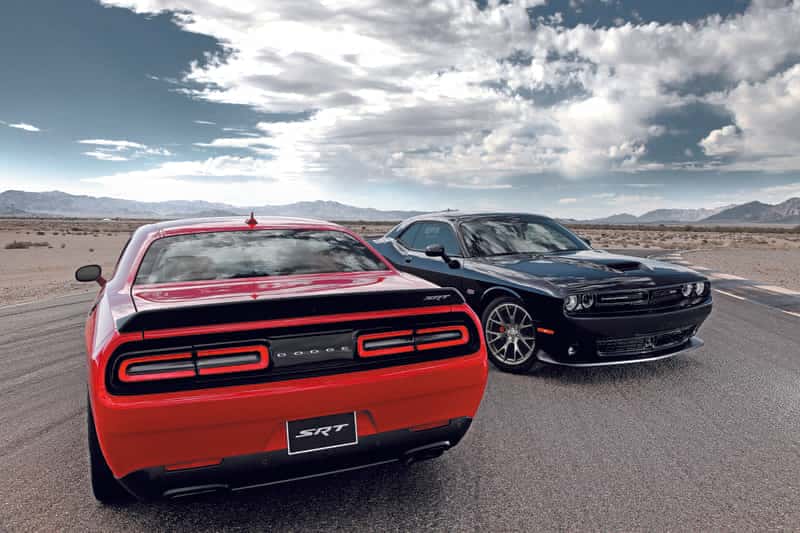 The closer we get to 2017, the more exciting news Dodge has to share with us. Not too long ago it was announced that Dodge will be reviving the Dodge Charger Daytona and the Dodge Challenger T/A, and more recently we learned about two new Challenger models being added to the lineup. Oh, and there's exciting talk about a potential new Dodge Barracuda? Details below.
Six Dodge Models coming up
The 2017 Challenger T/A, the Challenger T/A Plus, the Charger Daytona, and the Charger Daytona 392 are models based off of their original predecessors more than four decades ago, and are getting a facelift in the process. Recently, Dodge unveiled two more models for the 2017 model year Challenger lineup.
When the 900-horsepower Challenger concept was shown off by Prior-Design, a lot of people had their hopes up that something similar would be released on a larger scale. Well, it seems the people at Dodge were listening, because Dodge has added some additional performance and style to the 2017 Challenger lineup with a Challenger ADR and Challenger GT AWD.
Like the 900-horsepower concept by Prior-Design, the 2017 Dodge Challenger ADR is a widebody Challenger that will only be available on the Challenger models with an SRT Hellcat engine. "ADR" stands for American Drag Racer and it was given this name because the wider body and wider tires will provide the Challenger SRT Hellcat with more traction to grip the road, which means improved performance. The widebody will also give the vehicle the aggressive look of the 900-hp Hellcat.
In the same vein, the Challenger GT AWD is making some noise, becoming the first ever all-wheel drive Challenger. The model was a concept back in 2015, and since then was kept hush-hush…until now. All-wheel drive is something Challenger owners have been wanting for decades, and now it's finally here. If the wider body of the Challenger ADR crosses over into the Challenger GT-AWD design, you can expect a muscle car like none before.
Both models will be available in 2017, just before Dodge switches the Challenger to a new platform in 2018. The next tidbit of Dodge glory is the Dodge Barracuda!
New Dodge Barracuda?
Yeah, the Plymouth Barracuda car was a legend back back in its heyday. It's rare to see an original Plymouth Barracuda around these days, but we just happened to walk by one just a few weeks ago and were quick to snag a picture before it disappeared. Now, we've heard rumors that the two-door muscle car is making a comeback with the Dodge brand. Word is it may not get here until 2018, but we're hoping it'll be sooner.
It won't be the old Barracuda though, Dodge has to bring this puppy up to speed. Light-weight materials are going into the body construction. We're talking carbon fiber, aluminum, and other resources in an attempt to shed 250 pounds off the original model. Then there's the overall design to consider – something like an open front grille, four exhaust pipes, aerodynamic curves, LED headlights, a large front bumper, and a wide-length narrow-width front air-intake at the bottom. Whew, that sounds hot.
Of course, no Dodge is stuck in the past, and up-to-date technology and features will be popping up on in the interior. We're talking a new infotainment system, possibly an 8.4-inch LCD touchscreen, most likely a navigation system of sorts, and at least the possibility to upgrade to a sleek leather trim. Safety features like rear-view camera, ABS, traction control, and multistage airbags will of course complete the inside upgrades.
Speaking of the inside, no one is really sure what the engine will be. There's rumors of a 425-horsepower 6.0-liter V8 engine to be the powerhouse under the Barracuda hood, but there's already four excellent engine options on the Charger and Challenger lineups, so maybe it will be available with one of those. However, Dodge does intend to keep the Barracuda's reputation as a fast and powerful muscle car, and with that in mind, a SRT Hellcat engine would be the way to go.
* With 2017 shaping up, it's definitely a good idea to keep tabs on Dodge. Who knows what they're gonna spring on us next! *
Photo Source/Copyright: Gabrielle Guglielmelli
Previous Post Best Tailgate Vehicles and Tips for Spirited Pre-Gaming Next Post My Dodge Challenger SRT Hellcat Experience