Best Tailgate Vehicles and Tips for Spirited Pre-Gaming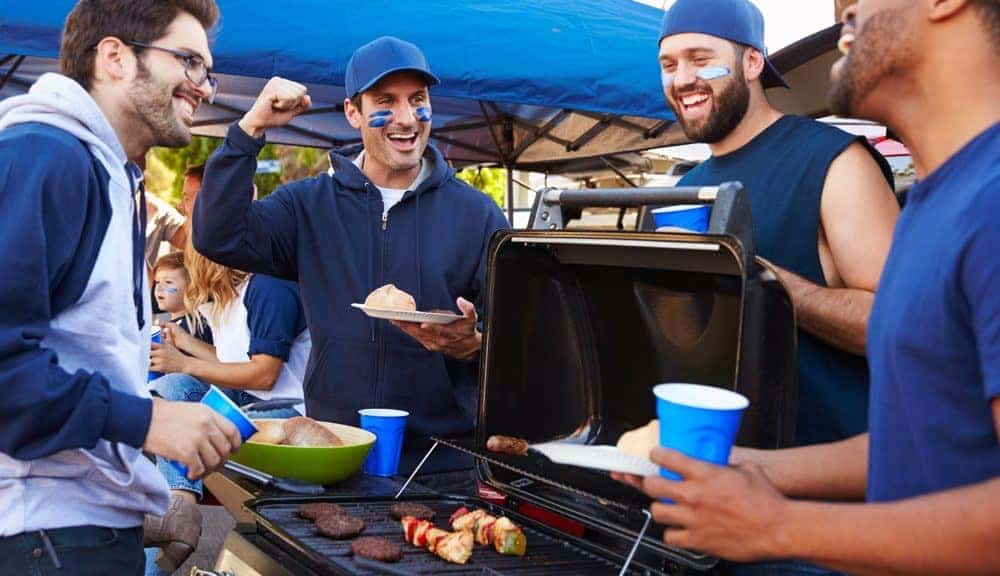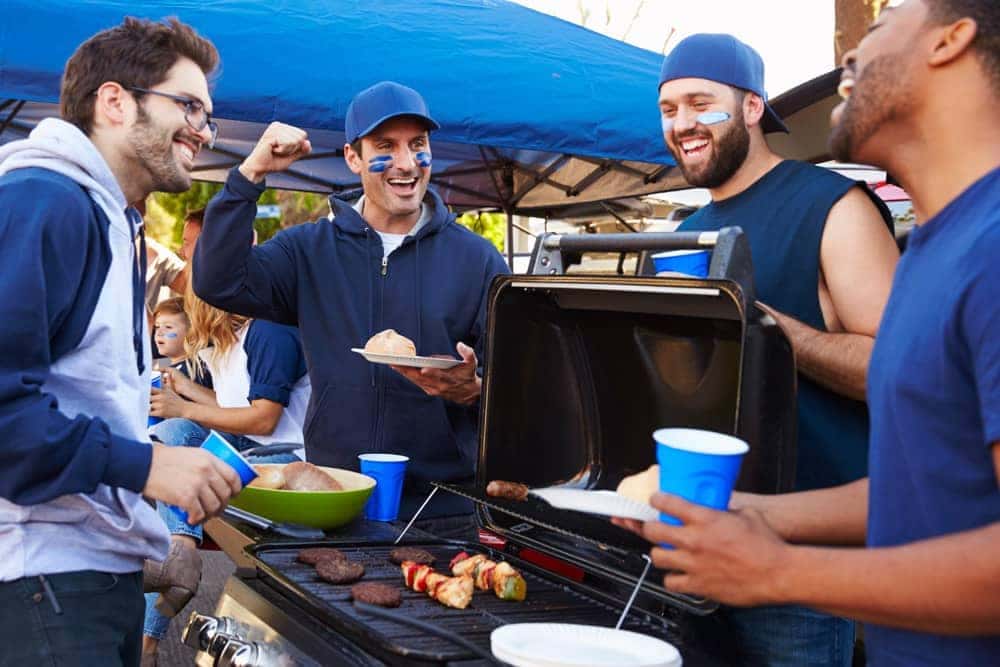 With the start of the NFL and the college football seasons, the new Hard Rock Stadium has been busy with all of the tailgating fans of the Miami Dolphins and the University of Miami Hurricanes. The smell of BBQ is never far off and there's always a cooler with a cold one that has your name on it.
If you're looking for ways to make this year's tailgates the best you've ever hosted, here are a couple tips and vehicles that have great features (like built-in coolers, tailgate seats, and even a built-in vacuum) to make your tailgating experience great. It's worth the investment as tailgating will never die, save for global nuclear fallout and the zombie apocalypse.
Helpful Tailgate Party Tips
Make a Checklist
A good way to stay organized and make sure you don't forget anything is to make a checklist with everything you'll need. Once it's loaded into the vehicle, you just "check" it off. First item on the list? Your tickets — don't leave home without 'em!
Get There Early
Unless you're not an avid patron to sporting events, you'll know that the stadium's parking lots fill up fast on game day. The best way to set up your tailgate is to get a nice spot with plenty of space to roll out and get cooking.
This Isn't Iron Chef
No one is expecting a gourmet meal at a tailgating party. If they are, then they're in the wrong place, because burgers and hot dogs are always the go-to tailgate dish. If you can do that, you're a champion! Also, bring a cooler to keep the second go-to item cold – drinks.
Get Some Wheels
A lot of great tailgating parties revolve around a great host vehicle. Check out some of the vehicles we have at Miami Lakes Automall that have all of the ingredients to make a great host vehicle.
Vehicle Choices for a Tailgate Party
2016 Dodge Grand Caravan
Minivans like the Dodge Grand Caravan make for excellent tailgating vehicles. Not only does the Dodge Grand Caravan have TAILGATE seating, but it offers comfortable seating for seven passengers and tons of storage space, so you'll be able to bring the whole gang and then some. Here's the rundown.
The Dodge Grand Caravan's third-row tailgate seats can rotate 180 degrees, offering two extra seats for the tailgate. All you need is to open the liftgate for some fresh air and party on. The Dodge Grand Caravan has Stow 'n' Go seating , which allows for flexible seating configurations via floor compartments if not all of the seats are needed. But, if the vehicle is full with passengers, the floor compartment the seats would be stowed in offer extra cargo space . Additionally, the Grand Caravan has a convenient overhead bin for drivers and front passengers to store small items.
2016 Dodge Journey
Another vehicle in the Dodge lineup that makes for great tailgating is the Dodge Journey. The Dodge Journey is available as a five- or seven-passenger vehicle and it offers some cool features like floor storage compartments that double as coolers. Yeah, other vehicles aren't so cool now, eh? Especially when your favorite drinks will be kept cool with a little ice and the thermo-liners inside the storage bins. The Journey's second- and third-row seats also fold down, opening up 67.6 cubic-feet of cargo space.
Ram Trucks
Ram trucks were practically made for tailgate parties, among other things. Aside from having an actual tailgate, which opens up for seating, Ram trucks are also available with the Rambox Cargo Management System. The Rambox is an integrated box in the sides of the truck bed. It can be locked up and is a great place to store your cooking supplies or use as a cooler with a little ice. And Ram trucks are available as a mega cab or crew cab truck, so there's plenty of space for your friends and family on the way to the game.
2017 Chrysler Pacifica
Chrysler's new Pacifica has been winning awards left and right, and was most recently awarded "Best Family Car" by the Atlanta Automotive Media Association, as well as "Best User Experience" by _ WardsAuto _ . Could it be the total cargo space of 140.5 cubic-feet? Or the convenient Stow 'n Go seating? OR, the Stow 'n' Vac unit that makes cleaning up a breeze? It could be all these things that the new Pacifica is bringing to the table, but with all that cargo space and/or the ability to sit seven people comfortably, it's a great choice for your next tailgate party.
Jeep Wrangler
Did you know all new Jeep Wranglers come with a washable interior with built-in drain plugs? It's true, and that feature makes them a great choice for tailgate parties. Any spills that may happen when people get a little rowdy can be washed away, no problem. Plus, by removing the top and opening the vehicle up, the Wrangler can be the center of the party by turning up the stereo.
There's so much fun to be had at tailgate parties. You just need to have the right vehicle. All of the vehicles on this list (and Chevy vehicles) are available at Miami Lakes Automall. You can search our Dodge inventory here , the Chrysler Pacifica here , or the Jeep Wrangler here .
Photo Source: Shutterstock.com; Copyright: Monkey Business Images
Previous Post 2 Crazy Custom Dodge Challenger Interiors + Factory Options Next Post New Dodge Challenger Models AWD and ADR and Upcoming Barracuda