2017 Chrysler Pacifica Continues to Earn Top Awards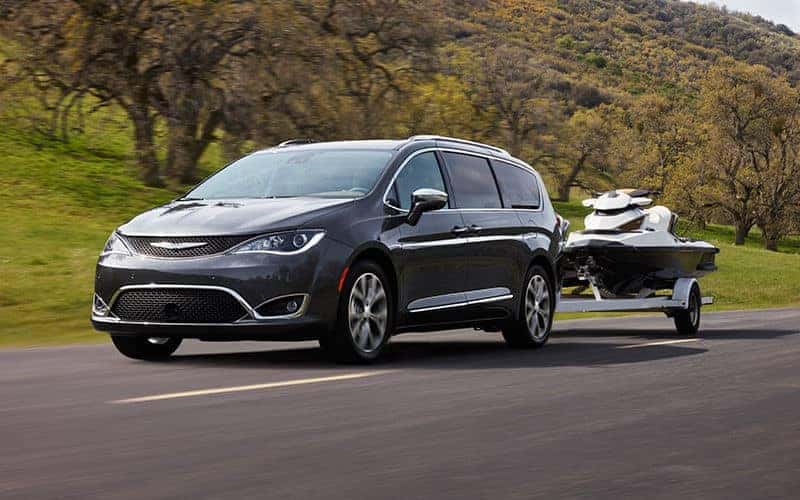 The 2017 Chrysler Pacifica minivan has been dominating the minivan game this past year. Just released in the spring of 2016, the all-new minivan has already won multiple awards, including an award for its panoramic sunroof at Topless in Miami, and the award for 'Best Family Car' by the Atlanta Automotive Media Association.
Last week, the Pacifica added another award to its trophy case when it placed on the "Top Ten Best User Experience" list by WardsAuto. And this week, the 2017 Chrysler Pacifica was named an IIHS Top Safety Pick+ for 2016. The Pacifica achieves the highest possible score in each five tests used by IIHS to evaluate crashworthiness.
WardsAuto is a well-established source for the latest trends and reviewes in the auto industry, so its recognition for the Pacifica for the second time this year is impressive. Earlier this year, Ward's named the Chrysler Pacifica to their list of "10 Best Interiors" and now the Pacifica was on their "Best User Experience" list.
WardsAuto editors tested 29 different vehicles and rated them based on user experience and friendliness. The main items used to assess vehicles were infotainment features, sound systems, vehicle connectivity, driver assistance technology, information/displays, system compatibility and materials.
In a Fiat Chrysler Automobiles press release, the Senior Editor of WardsAuto, Tom Murphy was quoted saying, "The Pacifica treats occupants of all ages, especially the young, like royalty. This vehicle has six USB ports, it understands and correctly processes simple voice commands and it can park itself, both parallel and perpendicular."
Other features that made the Pacifica stand out from competitors include standard features like a rear-backup camera, the standard 5-inch and available 8.4-inch screen with Uconnect entertainment, noise cancelling technology, and a 7-inch color driver's instrument cluster screen.
There are also additional options that take the Pacifica to the next level, like the Uconnect Theatre package. This special package includes 10.1-inch seat mounted touchscreens, Bluray DVD player, access to Netflix and video game capabilities and a Bluetooth technology. So you can either play a DVD or stream something from your phone, very convenient. Additionally, the Uconnect Theater includes wireless headphones and a remote, so others don't need to be disturbed by what other people are watching.
In other related news, last week the anticipated Pacifica Hybrid was on display at the Miami International Auto Show at the Miami Beach Convention Center. The show has featured international and domestic cars annually for over 30 years (since the 70s). This year the Pacifica Hybrid was in the spotlight as the first hybrid minivan.
The Pacifica Hybrid is arriving at dealerships in late 2016, and it is sure to be popular. The Pacifica Hybrid is powered by a 3.6-liter V-6 engine combined with a 16-kWh battery pack, along with a twin-electric-motor setup. Together this system provides up to 30-miles all electric range, 80 mpge highway and 260 horsepower.
Interested in getting an award-winning Chrysler Pacifica for yourself? You can check out our Miami Lakes 2017 Chrysler Pacifica inventory here.
Photo source: chrysler.com
Previous Post Exploring a South Florida Neighborhood: Wynwood Next Post My First Time Driving a Chrysler Pacifica