Pacifica Takes Home Award at Topless in Miami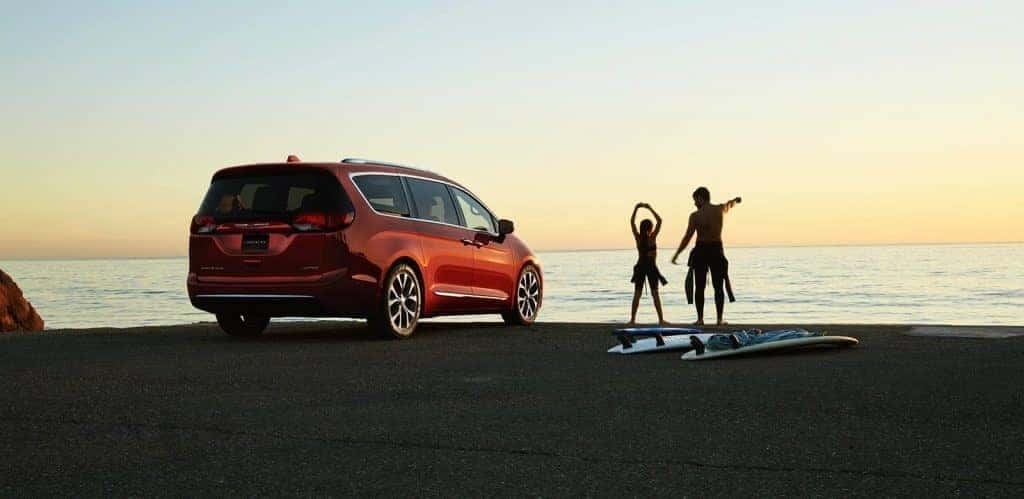 Topless in Miami is an annual convertible car competition organized by the Southern Automotive Media Association. This year, a new category was added for vehicles with a panoramic sunroof. These sunroofs allow not just the driver, but the rear passengers as well enjoy the view and open air feeling that a standard sunroof provides.
The Southern Automotive Media Association is a group of media professionals who focus on automotive news and subjects. They are professionals that include: journalists, advertising and marketing professionals, and corporate communications specialists. These are the individuals who come together to judge the Topless in Miami contest.
After test driving the Pacifica, the judges fell in love. The tri-pane panoramic roof was really impressive. They stated that the sunroof added a couple benefits to the van. Not only did it provide a fun and open air ride, but it also creates a spacious and laid back environment. This is why the Pacifica took home the award in the panoramic first time category.
Check out the Pacifica for yourself at Miami Lakes Automall.
Previous Post New SUV and Minivan Hybrids Soon Arriving at Miami Lakes Automall Next Post Boost Your "Dad Brand"