Boost Your "Dad Brand"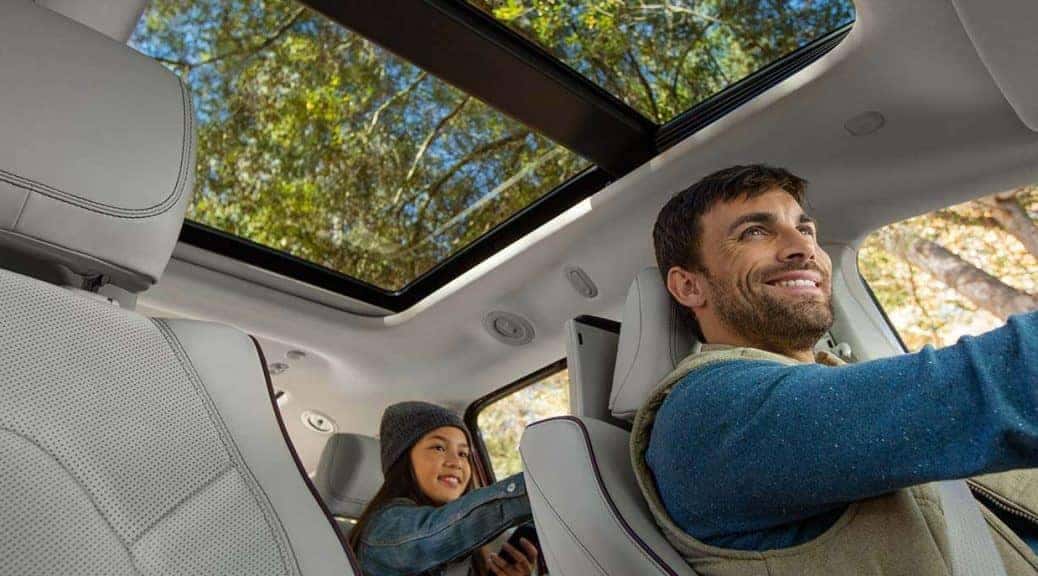 The 2017 Chrysler Pacifica minivan has quickly established itself as "safe" minivan brand. However, the brand has also established itself as the comedic "dad brand". If you haven't seen the Jim Gaffigan Pacifica commercials, you should. Who knew a minivan brand could be so funny.
This commercial is truly hilarious. However, through the humor Jim Gaffigan displays several key features on the Chrysler Pacifica that make it a great vehicle for traveling or moving, like Stow 'N Go seating and Stow 'N Vac and a lot of extra storage space.
Stow 'N Go seating allows the second row seats to fold into the floor, which creates a flat surface for cargo. The Stow 'n Vac is a great feature for families because the vacuum is built into the minivan allowing for an easy and fast clean. Next time you move, the van can be loaded up with the family, boxes and your pets, and still be comfortable
This Jim Gaffigan commercial highlights some of the Pacifica's available safety features — the lane departure warning plus system. LaneSense Lane Departure Warning with Lane Keep Assist+ measures the vehicle's position within lane boundaries and monitors the vehicle's movement. The system alerts the driver during unintentional lane drifts and, using the electric power steering system, will help course correct the vehicle back into the lane if the driver does not respond.
Other available tech safety features include forward collision warning, 360 degree surround camera, adaptive stop and go cruise control, and rear park assist. These features are available options for all trims and models, but come standard on the Pacifica Limited
One of the minivans coolest and most convenient safety features is displayed as Gaffigian parallel parks like a champ with the help of parallel park assist. With just a turn of the transmission "knob," the van is able to basically parallel park itself. This feature is available on any trim of the van and it is a great feature for those who either don't like to parallel park or want assistance when parallel parking in a larger vehicle.
This commercial shows only some of the excellent entertainment features that are included with the Uconnect Theater Package, which is included on the Pacifica Touring L Plus and available on the Pacifica Limited. Unlike entertainment systems on other minivans, this system provides watching and gaming entertainment, great for long road trips.
The Uconnect Theater Package comes with a Blu-Ray DVD Player, USB port and has an HDMI port that allows passengers to connect to gaming devices and other display controllers. The system includes wireless headphones and a remote control, so what one passenger is listening to won't bother other passengers or the driver. Additionally, the system's alternator charges the vehicle's battery whenever the engine is running and supplies additional electric power for the vehicle's electrical systems.
* Check them out and let us know what you think. Come down to Miami Lakes Automall, and get a Pacifica to have family fun in, and increase your "dad brand". *
Previous Post Pacifica Takes Home an Award at Topless in Miami Next Post Distracted Driving? There's a Few Apps for That