900HP Dodge Challenger-SRT Hellcat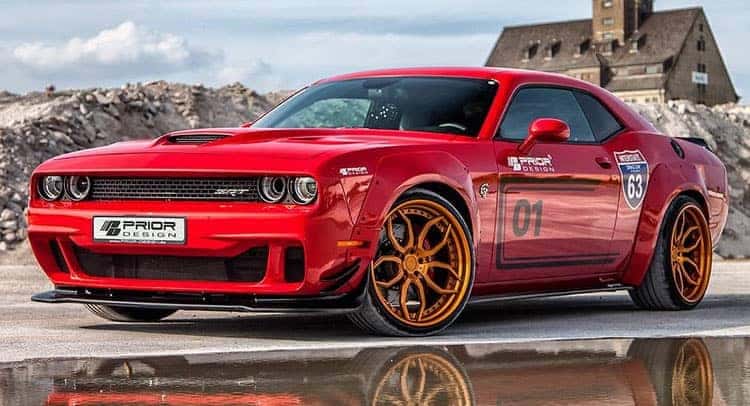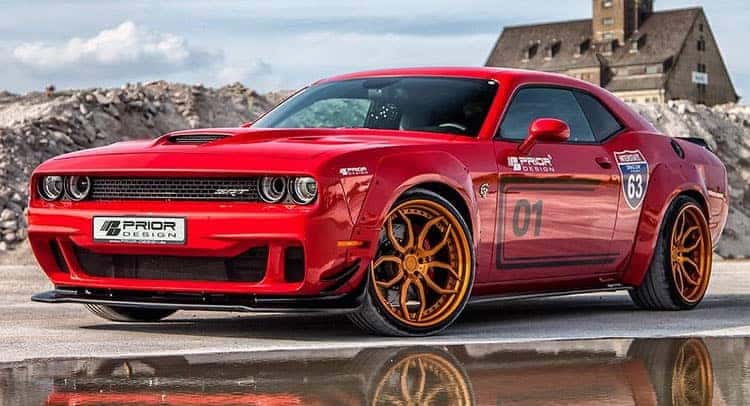 900-horsepower?! People have been tinkering with their cars for years, trying to increase horsepower and pushing the limits of their engines. Dodge owners are no different. And, maybe even the 707-horsepower Hellcat engine may not feel like enough to some! The guys from the Hot Rod Network took on the challenge with the Dodge SRT Hellcat. The owner of a Dodge Charger, a family sedan I may add, also gave their car some fine tuning and turned it into the first Hellcat Charger to hit 900-horsepower.
Well, the big guys at Dodge have clearly been watching, because there are rumors that they may tweak the SRT Hellcat engine to increase its horsepower to 850 or 900 horses and the guys at Prior-Design, the same name that worked on the Mercedes-AMG GT S, have an example of a 900-horsepower Challenger SRT Hellcat for us. The engine wasn't the only thing that was tuned up for brute force, overall, the design was given a once over, now with a widened exterior.
If the Dodge Challenger SRT Hellcat wasn't already a force of evil, the new 900-horsepower Hellcat supercar may as well be dubbed the "Satancar." The new look makes it aesthetically more aggressive, with additions of a front add-on spoiler, a rear diffuser, a rear trunk spoiler, and more, all courtesy of Prio-Design's PD900HC wide-body aero kit package.
At this time, the Prior-Design new SRT Hellcat is being tested, mainly in what many would call drag-racing, and has given a scorching show. Fitted with a 6.2L supercharged V8 engine, and a shot of nitrous, the 900 HP monster ran a quarter-mile in 9.7 seconds. The new Dodge Challenger SRT Hellcat has joined the league of legends, such as the McLaren P1, LaFerrari, and other supercar giants that have run a quarter-mile under ten seconds.
*
So, we guess the age-old question still stands. How much horsepower can you have and still get to heaven?! *
Photo Source: CarScoops
Previous Post 2017 Special Edition Viper Models Sold Out Next Post Comparison: Dodge Charger v Ford Mustang