Dodge Charger Carries Half Value A Decade Later – Miami Lakes Automall Dodge Dodge Charger Carries Half Value A Decade Later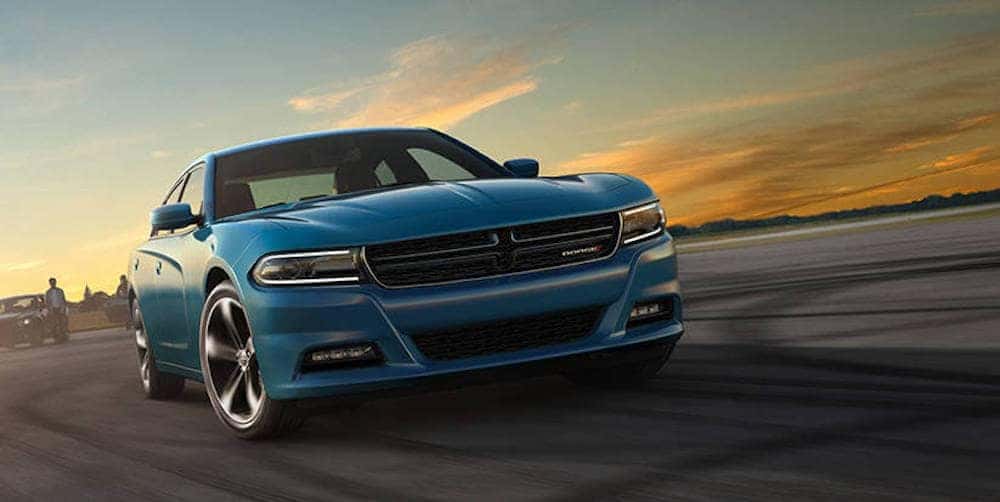 When we speak about the Dodge brand, we are usually inclined to note the tremendous resale value Dodge muscle cars keep. The news came this week of a decade-old Dodge Charger Daytona that was first introduced as an emblem of the racing legacy from their famed 1960s era muscle cars. Keep in mind that the Charger was prohibited by NASCAR 50 years ago . The 1969 Dodge Charger Daytona was an enormous hit and the V8 HEMI put in this Dodge helped make the vehicle a massive triumph. In fact, the Daytona was recently produced again by Dodge and offered more than 200 mph speed ! So, ten years afterward we are interested in the ROI (return on investment) for this 2013 Charger Daytona.
The Expansion of V8 Strength
What started as the Dodge muscle car delivering strength became consumers eventually having entry to superiorly robust engines with the expansion of V8 motors. Those V8s began a movement from those initial Chargers to the ones that symbolized ever so noticeably how far Dodge had come with the 2013 Daytona back then and in the SRT, SRT Hellcat, and SRT Hellcat Redeye assortment of muscle cars we see today. While we have witnessed the special plans Dodge has made to push forward electrified technology in their muscle cars, let us examine the 2013 Dodge Charger Daytona further.
Dodge Excellence Remains
Of course Dodge has discovered ways to rejuvenate and drum into previous generations, delivering throwback appearance packages of their famed vehicles, just like the 2013 Dodge Charger Daytona. The 2013 variation held four body color options including pitch black, bright white, billet silver, and Daytona blue. Owners enjoy the 5.7-Liter V8 engine that races from 0 to 60 MPH in 6 seconds. The nifty 20-inch polished aluminum wheels sold with glossed back inlays, gloss black wing mirrors, front grille, side skirts, and various rear bumper inserts. The interior carries the Nappa leather selection still found in the highest tier muscle cars produced by Dodge. Owners note a not-bad-for-2020-standards with their 2012 produced 8.4-inch touchscreen infotainment system, however the 10 speaker, 552 watt Beats audio system still maintains as outstanding no matter how much time goes on by. Dodge is skilled at offering vehicles that last the test of time.
Dodge Maintains Value For Years
Sometimes the greatest way to keep people intrigued is by staying ahead of the game or offering a unique vehicle option. Only 2,500 of these 2013 Dodge Charger Daytona models were created in 2012, acting as a way to offer upscale cars to help garner appeal. The result is about 50% value retained, even after a decade passing by. The $15,000 price point is quite impressive, as the vehicle was $32,000 MSRP in 2012. The value might increase to even loftier peaks with the EVs coming and gasoline cars set to become an infrequent find as this century goes on. For those glancing at the upcoming future of the Dodge line-up, like the 2023 Dodge Hornet anticipated to come out this year , we have all the news breaking and vehicles ready to go at Miami Lakes Automall!
Rush To Experience the Newest Dodge Vehicles With Us!
Come on over to see the collection of new Dodge vehicles with our friendly and helpful staff waiting at Miami Lakes Automall. We want to help our customers get ready to drive off in brand new Dodge Charger and Dodge Challenger muscle cars. Get started where our professional team is here to make your muscle car dream a reality. Our sales staff is ready to help with any leasing, buying, or trade-in options.
Are you experiencing some vehicle issues with your current ride? Not sure how to handle the repairs? If your vehicle isn't running properly, let us help keep it going. We're here to help with a simple online reservation and a trip to our service center. We're open every day to assist our customers to find everything they need. We hope to help you today at Miami Lakes Automall !
Previous Post A Hurricane Is Coming To Future Dodge Vehicles Next Post Hydrogen Engine Coming To Dodge Muscle?