A Hurricane Is Coming To Future Dodge Vehicles – Miami Lakes Automall Dodge A Hurricane Is Coming To Future Dodge Vehicles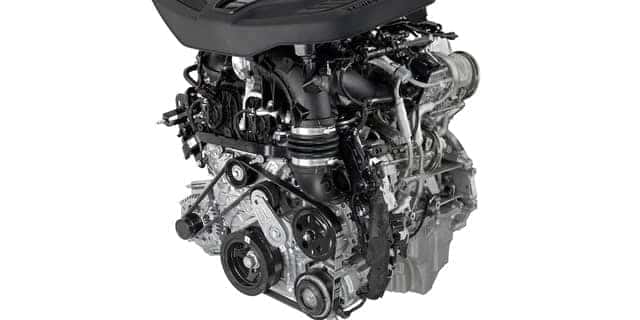 Dodge is ready to gear up for a new engine to be added in its vehicles. The 500 horsepower I-6 engine will also join fellow Stellantis brands, including the Jeep and Ram brand. The twin-turbo Hurricane engine carrying a 3.0-Liter powertrain will be featured in power trucks and SUVs for years to come for drivers. The Stellantis outreach will ensure owners are gaining a fast, powerful engine. The EV overhaul going on within their brands, including most notably Dodge with its upcoming EV muscle car in the works, is not going to upend plans to make better powertrains. Stellantis has said this future Dodge engine will offer "more than 400 horsepower and more than 450 lb-ft of torque," at a max of 5,800 rpm. The high output variant will offer "more than 500 HP and more than 475 lb-ft of torque" at up to 6,100 rpm". While not as much as 1,300 horsepower , this is a practical amount that is more than satisfactory for owners to have.
Breaking Down the Hurricane Engine's Strength
The 90 percent of peak torque found in 2,350 rpm will be offered according to engineers. We are used to seeing HEMI powered engines and the future will contain powertrains that offer such beastly projections and strength. Purring loudly in a Dodge vehicle is a rite of passage and we know the Dodge brand will continue to offer vehicles that supply a gorgeous appearance and sound with their vehicles.
"As Stellantis aims to become the U.S. leader in electrification, with a 50-percent battery electric vehicle (BEV) sales mix by 2030, internal combustion engines will play a key role in our portfolio for years to come and we owe it to our customers and the environment to provide the cleanest, most-efficient propulsion possible. The Hurricane twin-turbo is a no-compromise engine that delivers better fuel economy and an important reduction in greenhouse gases without asking our customers to give up performance," said Micky Bly, Stellantis Head of Propulsion Systems.
A Hurricane Is Coming With More Horsepower For Owners
The Hurricane engine name was first used for the old Willys I-4 engine used in the CJ-3, CJ-5, and CJ-6 Wrangler vehicles offer the years. The metal-on-metal bond is a unique and special coating that is thinner than previous attempts and the details are still coming out regarding this new engine choice. The standard and high-output variants of this engine share 96 common parts. The plant set to make these vehicle engines is expecting to produce 250,000 Hurricane engines per year, starting with the full production to begin later in 2022, possibly as soon as the summer. Want to buy or lease the newest Dodge rides? Come to us at Miami Lakes!
Drive New Dodge Vehicles With Our Support From Miami Lakes Automall
Want to go on a test-drive today? From our new vehicles to our pre-owned vehicles , there's a wide selection ready to go at Miami Lakes Automall. If you're looking for pricing options, our auto financing team can support you for any buying or leasing needs.
Come visit us today at Miami Lakes Automall , we're located at 16600 NW 57th Ave in Miami Lakes, Florida. We welcome you to our business with the hope to make you leave happy. Located at 16600 NW 57th Ave in Miami Lakes, Florida. Our Chrysler, Dodge, Jeep, and Ram sales and service departments are open seven days a week to better serve you. See you soon!
Previous Post Remarkable 1,300 Horsepower Dodge Charger Next Post Dodge Charger Carries Half Value A Decade Later