Dodge Hornet Is Set For 2023 Model Year And Debuts In 2022 – Miami Lakes Automall Dodge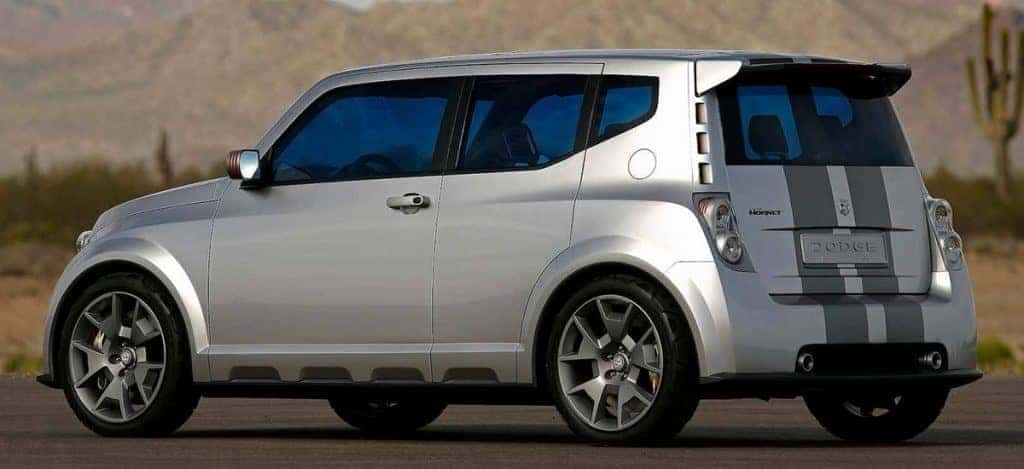 Well, well, well, Dodge is making the Dodge Hornet after all. We had long speculated, most recently earlier this summer in 2021 about the return of the Dodge Hornet's famed nameplate making a comeback . Now we know more about the production coming towards the Stellantis owned Dodge brand making its latest SUV a Hornet offering. Rumors have listed the Hornet to be a crossover effort that will be the first all-new vehicle option since the 2013 Dodge Dart first made its arrival. However, small cars have become a thing of the past, especially non-electric small cars. The SUV and pickup segment is still high on gasoline powertrains and popularity for now, but this will pass as well as the entire automotive industry urgently opts for more savvy and fuel-efficient ways to drive forward.
News On the Upcoming Dodge Hornet SUV EV
The last report to come out has the Dodge Hornet to use the Alfa Romeo Tonale as the basis for the vehicle's distinct look and feel. The arrival of the Hornet will help the brand offer a new SUV for the first time in nearly a decade. This upcoming spring we expect all the details to be shared. The Hornet will have a plug-in hybrid powertrain and offer a turbocharged 2.0-Liter inline up as the gasoline engine; two choices for customers to select from. The base trim is set to offer impressive returns, but those looking for all the bells and whistles will have to opt for the high-end Dodge products. The 2023 Dodge Hornet should arrive by late 2022 as the production is slated to go with the Alfa Romeo Tonale product. This is still reported by Mopar Insiders and not official through Dodge, but we still see the creation as a serious possibility.
Dodge Goes All-In Towards EV Creations
Dodge is ready to provide a new class of vehicles with the Dodge muscle car that is unnamed, but set for an electric vehicle trim, whether it's the Dodge Charger or Dodge Challenger or a new entry. Consider the Dodge brand and its plans to offer a future EV for a muscle car ? While this might seem like a wild idea, the brand is focused and is insisting on offering a Dodge EV trim for every vehicle at some point this decade. The goal to offer more PHEVs is growing into a fast reality for the Dodge and Stellantis automakers. Let's just hope customers are on board with getting the cleanest, most powerful new electric vehicles set to be made in the United States soon enough.
Drive the Newest Dodge Vehicle You Desire With Our Help
Come on over to see the collection of new Dodge vehicles with our friendly and helpful staff waiting at Miami Lakes Automall. We want to help our customers get ready to drive off in brand new Dodge Charger and Dodge Challenger muscle cars. Get started where our professional team is here to make your muscle car dream a reality. Our sales staff is ready to help with any leasing, buying, or trade-in options.
Are you experiencing some vehicle issues with your current ride? Not sure how to handle the repairs? If your vehicle isn't running properly, let us help keep it going. We're here to help with a simple online reservation and a trip to our service center. We're open every day to assist our customers to find everything they need. We hope to help you today at Miami Lakes Automall !
Previous Post The Dodge Journey Is Sticking Around Worldwide Next Post Dodge Is Feasting Sales Over Mustang So Far In 2021