Chevrolet Teases All-New 2024 Chevy Equinox EV in New Trailer – Miami Lakes Automall Chevrolet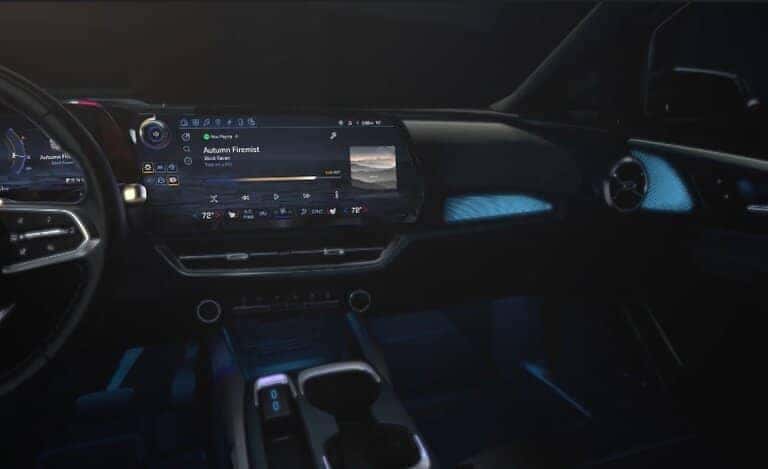 Chevrolet recently released another trailer featuring the all-new, all-electric 2024 Chevy Equinox EV . The fully electric SUV was teased in the past, but not much information was provided. This time, the new trailer shows off the inside of the all-electric SUV. Like many other automakers, Chevrolet has been working on producing a lineup of EVs. The automaker has teased its all-electric 2024 Chevy Silverado EV which is slated to feature 400 miles of battery range. There have also been rumors of an electric sedan in the works . For now, we'll take a look at the new 2024 Equinox EV and see what was highlighted in the new trailer.
A Sneak Peek Inside the All-New 2024 Chevrolet Equinox EV
Chevrolet released a new trailer for its all-new 2024 Chevy Equinox EV. This new trailer provided consumers with an in-depth look at the interior of the electric SUV. Chevrolet had previously shown off the Equinox EV's exterior with a short trailer video. In that clip, viewers saw narrow and slit-like headlights that flowed into the SUV's grille bar. The front end and hood appeared soft and round and a charging port was seen on the driver's side front fender. We also saw the smooth and flowy sides of the Equinox EV which wrapped around to the rear bumper. This latest video from Chevy gives us a preview of the inside of the electric SUV.
The new video from Chevrolet opens with a glowing Chevrolet logo atop a spinning Earth. There's also a lunar eclipse occurring which alludes to the Chevy Equinox EV name. From here, we get a close-up shot of a circular HVAC vent which is located on either side of the SUV's dashboard. Next, we get a view of the center console which features open storage space on the bottom. There's also a cubby underneath the center stack. Along with this image, we're shown ambient lighting on the passenger side of the dash and door panel which transitions from white to blue.
The final view of the Chevy Equinox EV is a wide-angle shot of the dashboard. Here we get a good sense of the interior design. The digital gauge cluster looks futuristic and the oval touchscreen appears to be massive. We also get a look at the steering wheel as well as what appears to be a column-mounted shifter. There are also USB-C ports in the center console along with two cup holders. This video may be short, but it does a good job of creating excitement for the all-new 2024 Chevy Equinox EV. According to Chevrolet, it's set to arrive in the fall of 2023. We don't have final pricing yet, but it's rumored that the electric SUV will start at an MSRP of around $30,000.
Come Test Drive a Brand-New Chevy at Miami Lakes Automall!
Are you excited about getting a new Chevy? So are we! At * Miami Lakes Automall *, we're more than excited to help our customers find what they're looking for. Check out our new vehicle inventory or browse our quality pre-owned vehicles . We offer suggestions like auto financing to help make paying for a vehicle easier.
If you're in need of service, schedule an online service appointment with our expert technicians. Allow our professional techs to get started on all repairs or maintenance work. Stop by today and see what we can do for you right now.
Photo Credit: Chevrolet
Previous Post 2023 Chevy Corvette Z06 to Feature Impressive Top Speed Next Post 2022 Chevrolet Camaro: All The Latest