2023 Chevy Corvette Z06 to Feature Impressive Top Speed – Miami Lakes Automall Chevrolet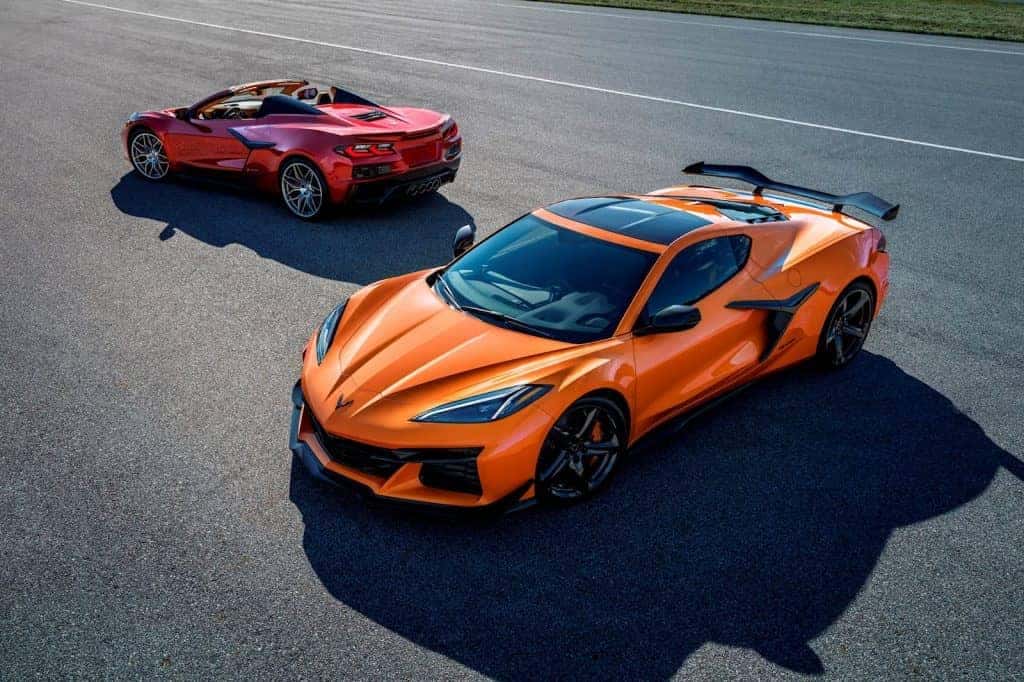 The 2023 Chevrolet Corvette is set to release to the public soon. The high-performance luxury sports car has been revitalized for the new model year and will come equipped with a more powerful engine. While the 2022 Corvette was rated 10Best by Car and Driver and remains as popular as ever , Chevrolet has begun to phase out production of the 2022 sports car in favor of the 2023 model. This isn't a bad thing as the 2023 Corvette will feature an improved engine as well as a new look. An options list has already been released, so fans can start to customize their preferred Corvette exactly how they want it. Specific details about the performance standards have yet to be released, but according to information from a leaked owner's manual, the 2023 Corvette Z06 will have a top speed exceeding 200 mph. We'll take a closer look at this metric and see what fans can expect from the new luxury sports car.
2023 Corvette Z06 Will Have High Top Speed
The 2023 Corvette Z06 will soon release to the public. Order books have opened and customers have been able to customize their Corvette the way they want with a new online visualizer tool. Chevrolet has allowed an assortment of colors as well as package options so customers can choose their desired sports car. Other option choices include the roof, wheels, and interior colors. While the 2023 Corvette Z06 is set to debut soon, only general information about the sports car's performance standards has been released.
The 2023 Corvette Z06 is set to come equipped with a 5.5L naturally aspirated V8 engine that's capable of 670 horsepower and 460lb-ft of torque. This engine will churn that out at 8,400 rpm and it will also be able to generate 734 pounds of downforce when equipped with front dive planes and a rear wing. Thanks to the new Magnetic Selective Ride Control feature, owners will also enjoy impressive handling even at high speeds.
According to a recent leak, many are speculating that the 2023 Corvette Z06 will have a top speed exceeding 200 mph. The information inside the owner's manual was leaked detailing the correct shifting points based on the minimum and maximum speeds. It stated that 188 mph was the max speed at which a driver could downshift from sixth to fifth gear. Since 188 mph is the minimum downshifting point into fifth gear, it's likely that the luxury sports car will be able to exceed 188 mph while in sixth gear. This is especially likely given that the base Corvette has an official top speed of 194 mph. We'll have to wait for the luxury sports car to release to confirm, but fans should rejoice that the 2023 Corvette Z06 will have such an impressive top speed.
Come Test Drive a Brand-New Chevy at Miami Lakes Automall!
Are you excited about getting a new 2023 Chevy Corvette? So are we! At * Miami Lakes Automall *, we're more than excited to help our customers find what they're looking for. Check out our new vehicle inventory or browse our quality pre-owned vehicles . We offer suggestions like auto financing to help make paying for a vehicle easier.
If you're in need of service, schedule an online service appointment with our expert technicians. Allow our professional techs to get started on all repairs or maintenance work. Stop by today and see what we can do for you right now.
Photo Credit: Chevrolet
Previous Post 2023 Chevy Tahoe and Suburban Set To Receive GM's Super Cruise…Sort Of Next Post Chevrolet Teases All-New 2024 Chevy Equinox EV in New Trailer