2023 Chevy Tahoe and Suburban Set To Receive GM's Super Cruise…Sort Of – Miami Lakes Automall Chevrolet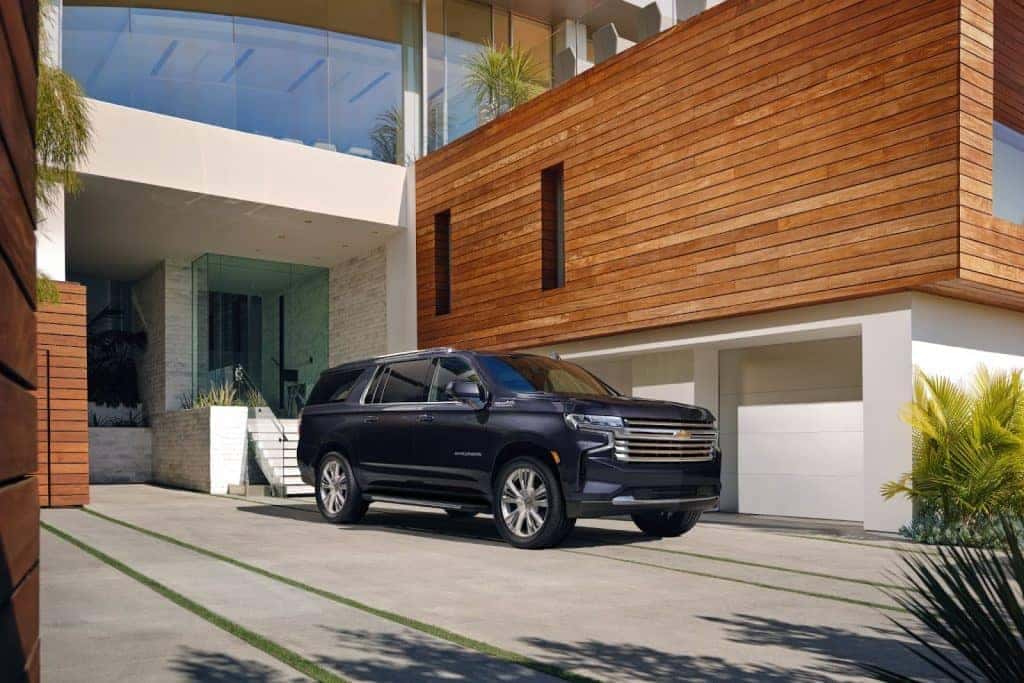 The 2023 Chevrolet and Suburban have become the latest vehicles of General Motors to offer the brand's Super Cruise hands-free driver-assist technology. However, this is more of an intention rather than a definite reality…
"Due to current supply-chain shortages, certain features—including Super Cruise—have limited and late availability," a spokesperson wrote in an email to Car and Driver. When asked by car review site, Car and Driver if Chevrolet may eventually need to push the debut of the Super Cruise technology in the Tahoe and Suburban to the 2024 model year, the same spokesperson replied that Chevy is "continuing to monitor chip availability and will make this determination when our business deems appropriate in the model year cycle."
It seems clear to use that Chevrolet is remaining quite optimistic about its ability to get the necessary amount of semiconductor chips to get the Super Cruise system to the full-sized Tahoe and full-size Suburban SUVs for their 2023 model year. If not, it's likely that we would have heard an announcement from the company pushing back this information until they got a better grasp on handling this pickle with the semiconductor chips.
On the other hand, some are speculating that there is the possibility that Chevrolet has released this information under the pretense of hoping for the best-case scenario while preparing for the worst. If the worst does indeed happen, and the company is forced to pull Super Cruise from the options sheet of the two big SUVs, then buyers of the 2023 Tahoe and Suburban will have a new car but with very minute changes for that model year. This includes three new exterior hues added to the two vehicle's color options (Silver Sage Metallic, Sterling Gray Metallic, and Radiant Red Tintcoat), and a new accessor grill that does away with the classic bowtie badge, which will be available on LS, LT, RST, and Premier trims.
Having said that, if Chevrolet is successful, in fact, successful at implementing the Super Cruise on the 2023 Tahoe and Suburban, then buyers of these SUVs should expect to spend a pretty penny…but money well spent, on the Level 2 driver-assist system, especially since it's only meant for the high-ranking Premier and High Country trims.
In the meantime, here are some other features to expect. The 2023 Tahoe can be expected to be filled with comfort features and conveniences such as a 10.2-inch touchscreen, wireless Apple CarPlay and Android Auto connectivity, onboard Wi-Fi, voice commands, and an incredible amount of 8 USB ports.
The 2023 Suburban can be expected to have just as many on-board features, along with a longer wheelbase, extra cargo room, and additional space for long-legged occupants to stretch while sitting in second or third-row seats.
Miami Lakes Chevrolet
When the time comes to purchase either the 2023 Chevrolet Tahoe or the 2023 Chevrolet Suburban, be sure to do it at Miami Lakes Automall . We carry a wide range of vehicles from the brand that range in various different shapes and sizes.
Those who are interested in any of our vehicles can simply view our online new car inventory . Once you find something that's tailored to your particular needs and interests, feel free to chat with one of our representatives for further assistance.
Photo Source/Copyright: Chevrolet Media
Previous Post All-New 2024 Chevy Silverado EV To Feature 400 Miles of Range Next Post 2023 Chevy Corvette Z06 to Feature Impressive Top Speed