GM Says 2023 Chevy Corvette Will Arrive Soon – Miami Lakes Automall Chevrolet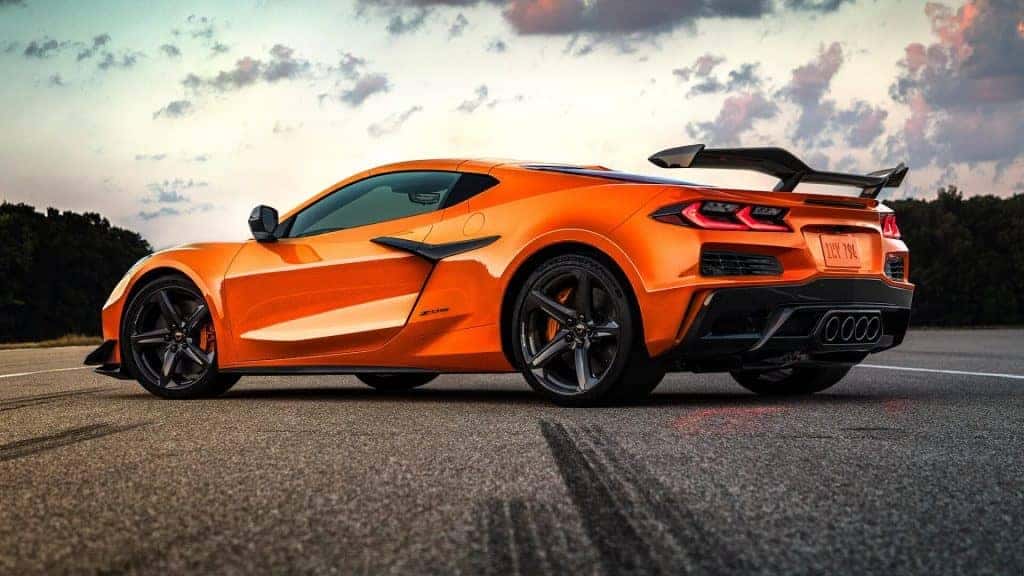 General Motors (GM) will be opening up the dealer order guide for the 2023 Chevy Corvette in March of 2022. GM will also be cutting production of the 2022 Corvette soon after this. It seems that the automaker wants to phase out older models and reign in new ones. This has always been the course for automakers and these days with the transition toward EVs on the forefront, automakers must keep their consumers happy, even as they plan new models like the Silverado EV . Fans of the luxury sports car can rejoice however as the new Corvette will feature a brand new V8 engine. It will also feature some minor cosmetic and option changes. We'll move along and see what else we can expect from the new Corvette.
2023 Corvette Receives Production Date
General Motors will be starting production of the 2023 Corvette on May 9th, 2022. The luxury sports car will see its dealer order guide become available shortly before that, March 21st, 2022. This information comes from the Corvette Action Center site. According to the site, key dates and information about the 2023 Corvette were sent to various Chevy dealers from GM. With the information making the rounds, consumers and fans alike are excited for a new iteration of the iconic corvette.
Consumers can expect to see the 2023 Chevy Corvette become available around March of 2022. The dealer order guide will become available on March 21st and dealers will be able to place orders three days later on March 24th. The online configurator will also be made available. Later on March 31st, dealers will be able to pair their orders with Corvette allocations. Sometime after this in May, the 2022 Corvette will cease production. Though the 2022 Corvette will have spent just 8 months in production, it's clear GM is making room to bring the better and badder 2023 Corvette out to consumers. As mentioned, it is expected to come equipped with a more powerful V8 engine as well as some cosmetic changes.
Consumers can expect to see the 2023 Chevy Corvette available for purchase in the Spring of 2022. Although the 2022 Corvette will see the end of its production, those looking forward to the 2023 version will be more than happy to know they're getting a more powerful and improved Corvette. It's not certain whether GM will increase the price of the 2023 Corvette, but we can expect to see a starting MSRP of around $60,000 (plus destination fee). We'll be staying tuned for more information.
Come Test Drive a Brand-New Chevy at Miami Lakes Automall!
Are you excited about getting a new Chevy? So are we! At * Miami Lakes Automall *, we're more than excited to help our customers find what they're looking for. Check out our new vehicle inventory or browse our quality pre-owned vehicles . We offer suggestions like auto financing to help make paying for a vehicle easier.
If you're in need of service, schedule an online service appointment with our expert technicians. Allow our professional techs to get started on all repairs or maintenance work. Stop by today and see what we can do for you right now.
Photo Credit: Chevrolet
Previous Post The Latest Scoop On The 2022 Chevrolet Blazer Next Post Chevy's 2024 Silverado EV Is In High Demand