Chevrolet Has Restarted the Production of the 2020 Corvette – Miami Lakes Automall Chevrolet Chevrolet Has Restarted the Production of the 2020 Corvette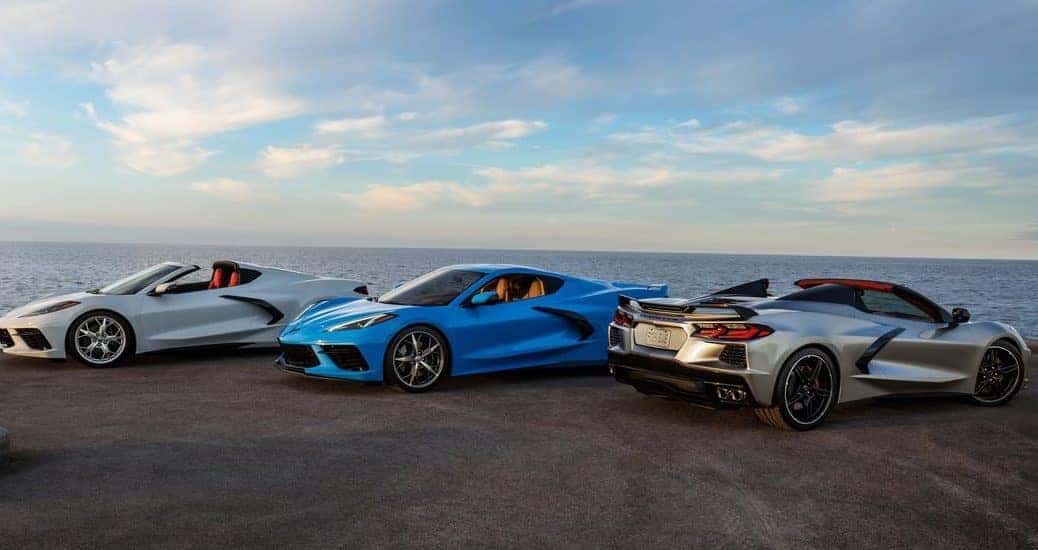 Photo Credit: Chevrolet
Expect Chevrolet to produce the latest Corvette lineup normally now that their plants are back and running like normal. The factory responsible for making the Chevrolet Corvette is producing 800-850 cars a week. While normally at this point in time they would be producing the next model year (in this case, the 2021 model year), Chevrolet is still producing the 2020 Chevrolet Corvette. The Corvette entered its production phase for the 2020 model year with a slow start to the production run. Then COVID-19 hit and the setback took away months of valuable time to create and offer the vehicle. However, now Chevrolet is back to offer its first-ever mid-engine Corvette.
What A Year It Has Been For the 2020 Corvette
After overcoming a United Automobiles Workers (UAW) strike, the perils of COVID-19, we've learned the 2020 Corvette is being made safely at the Bowling Green, Kentucky Chevrolet plant. The production of the 2020 model year will last through this year with the following 2021 Corvette to begin early in 2021. The shutdown did allow time for suppliers to create a surplus before Chevrolet started the Corvette production again. Keep in mind, prior to the pandemic, Chevrolet had actually started a second shift to help meet the demands for the beloved Chevy sports car. There are rumors about what the production lineup will look like for 2022 and 2023, but as far as the present and the immediate future, Chevrolet is going to complete what it started with the all-new generation Corvette. The "C8" will have its run finished and the new 2021 Corvette will have to wait its turn.
What Comes After the 2020 Corvette Production Run?
Chevrolet has revealed what to expect with the 2021 Corvette , including two new body colors including Red Mist Tintcoat and Silver Flare, but let us also remind our readers about all the perks awaiting them if should opt for the 2020 Chevrolet Corvette . Enjoy the perks that come with a remarkable 6.2-Liter V8 engine and a remarkable quarter-mile speed of under 12 seconds! Come take a ride at Miami Lakes Automall. We're poured to offer the brand new 2020 Chevrolet Corvette in all its glory. Come see about buying or leasing a new vehicle with our help. Interested in going with a pre-owned vehicle? We have plenty to choose from.
Find the Newest Chevrolet Vehicles All at Miami Lakes Automall
We hope you visit us at Miami Lakes Automall , where we make it easy for customers to drive away with an amazing vehicle at an incredible price. Our friendly sales team is excited to show off our entire Chevrolet lineup . We're ready to assist with all sales and trade-in offers. From our new vehicle inventory to our pre-owned vehicle inventory , there's a fantastic selection to decide from.
If you're looking for pricing options to allow you to buy what you want, our trusted auto financing team can support you for any buying or leasing needs. For any repair or service needs, please make an online service appointment to see our knowledgeable service team. Come visit us today, we're located at 16600 NW 57th Ave in Miami Lakes, Florida.
Previous Post The New 2021 Chevrolet Silverado Can Tow More Than Any Other HD Next Post The 2022 Chevy Bolt Might Be The More Sleek and Sexier Younger Sister