Ram Truck Mods Pt.1, Performance and Style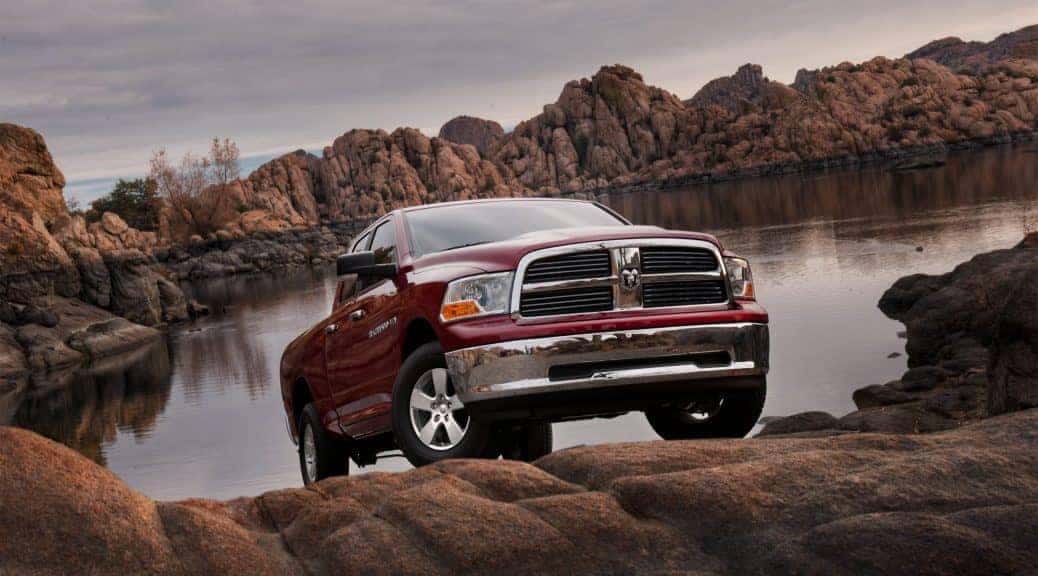 Though Ram trucks are well-equipped and impressive trucks, there's no doubt some drivers like to add a little pizazz to make their truck different than anyone else's. So if you want to modify your Ram truck with extra style or performance parts, here are some of the top mods for your Ram truck.
Performance
There are two main reasons people add performance parts to their Ram truck — to enhance the truck's off-road capabilities or to increase speed or power. A few of the most popular performance parts include air intake systems, suspension systems and special wheels. While gear heads may feel comfortable changing out these parts on their own, many people will need a mechanic to add the parts to the truck.
Air Intake
Air intake kits or parts can be bought by several after market brands including Mopar, the service, parts and customer-care brand of Fiat-Chrysler Automobiles (FCA). Air intake systems, like a high-flow cold air intake, increase the performance of a vehicle and make it sound even better than before. When you replace the stock air intake with a new larger one, additional air is directly forced into the engine and that additional air into the engine increases horsepower, fuel efficiency and torque.
Suspension
Adding to the suspension of your Ram is another popular mod people do to their Ram trucks. There are many mods that can make your truck higher increasing its off-road capability. Consider lifting your truck to provide for greater ground clearance and less chance of getting stuck on logs or rocks. Plus, lifting your truck makes it look pretty sweet too!
Tires
Adding different wheels and tires could fit into both the performance category and the style category. For example, bigger wheels and tires can allow for more traction and control through any terrain, both on and off-road. Also all-weather tires are bought by those trying to increase off-road performance because they allow for better traction even in mud and water.
Style
Mopar has a lot of parts and accessories enthusiasts can purchase to add personal style to their truck. Common style features include seat covers, headlights, tail lights, and exterior accents, like chrome. Style parts and accessories are great add-ons for those on a budget because they can usually be changed out at home.
Seat covers are great accessories to purchase because they protect the seats from mud and water after a fun day of off-roading, and they add a personal touch to a truck's interior. There are lots of different kinds of seat covers from leather covers to classic black cloth and bright hues. A popular choice by Ram owners, specifically those that hunt, are camo seat covers.
Headlights and tail light mods create a different look on a truck and they can be brighter and safer. There are a variety of brighter and more intense LED headlights available on a variety of Ram models and the lights definitely add an aggressive look to any truck.
Exterior accents are popular for those wanting to customize the look of their truck even more, the most popular sold accents are chrome accents. There are a variety of chrome accessories that add shiny metallic accents to the truck. Exterior parts including door handles, rims, tailgate handles, gas filler cap can all be replaced with chrome parts.
If you like these mods and need a truck to add them to we have you covered in that department as well. Check out our large inventory of new Ram trucks here.
Photo source: ramtrucks.com
Previous Post 2017 Ram Lineup – New Models and New Features Next Post New Ram TRX Concept Truck is So Cool, Will It Be Produced?