10 Mods & Upgrades RAM 1500 Owner's Need | Ram Dealers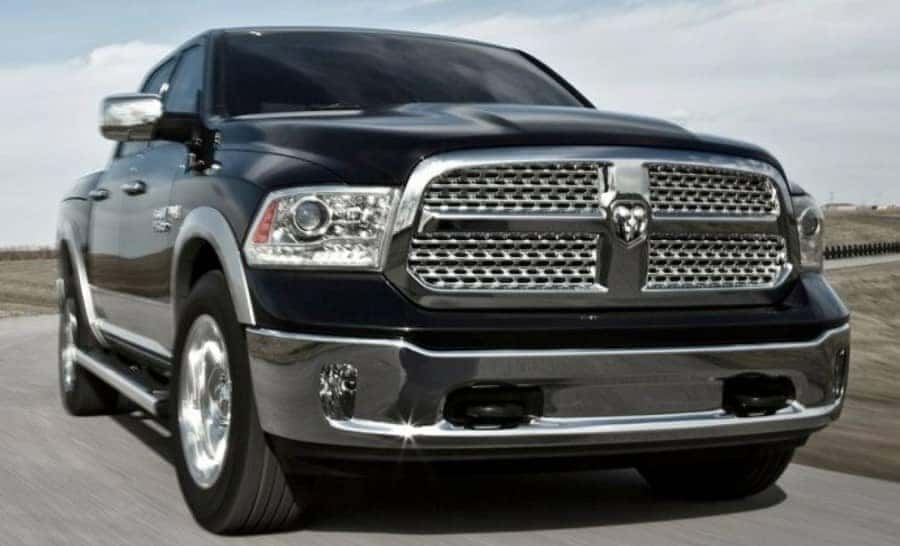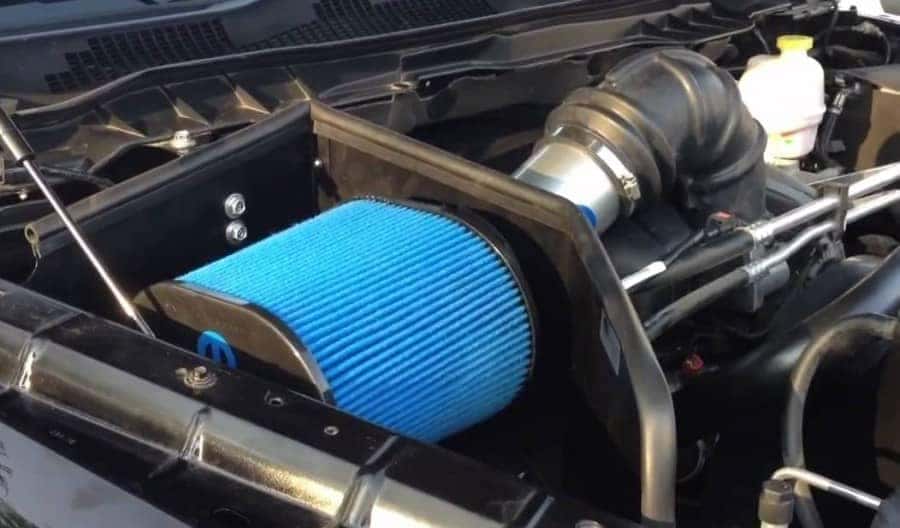 After you've purchased a new pickup at one of your local Ram dealers, getting behind the wheel and driving it off the lot is one of the best experiences life has to offer.
The possibilities available to you with a Ram are pretty much endless. Whether you need it for work or want it for play, your pickup is the key to freedom that you just can't find in any other vehicle.
Once you've gotten over the initial giddiness that comes with new ownership, it's time to start scheming about all the things you're going to do to make your truck absolutely mind-blowing.
For a little inspiration, here are the top modifications and upgrades that every Ram 1500 owner should definitely get their hands on.
Air Intake System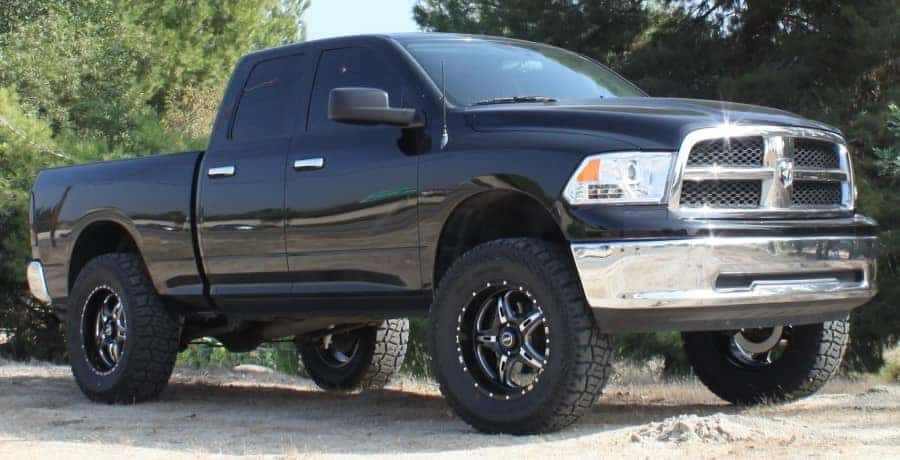 Looking to give your engine some more oomph? Want to hear that baby roar? A performance air intake is just the thing you need.
By replacing the stock intake in your 1500, you can pump additional air directly into the engine, gaining more power and efficiency.
Plus if you'd like your truck to have a more aggressive, resonant sound, an upgraded intake will certainly do that as well.
It's an easy and affordable way to enhance your pickup, and you'll definitely be pleased by the results.
Performance Chip
Your Ram 1500 is an extremely powerful machine, even more powerful than you know. In order to meet specific regulations, the true performance of a pickup has to be dialed back at the factory.
But you can give yourself the ability to tap into all of that potential. With a performance chip or power programmer, you can bypass those factory settings and take things to a whole different level.
Bust out the extra ponies by optimizing your pickup's settings and customizing its functionality. It's time to go big or go home.
Custom Exhaust
Many vehicles these days are designed to be extraordinarily quiet for a relaxing and luxurious ride. However, that's just not the kind of effect that everyone's looking for.
If you like your ride to sound as beefy as it looks, pick up a custom exhaust for your Ram. For under a couple hundred bucks, you can have people turning their heads as you roll by.
And the tone of your truck isn't the only thing that will get a shot of testosterone. A custom exhaust will also increase the amount of torque you have to work with, and it will add to your Ram's overall capabilities.
Aftermarket Brakes
Brakes are the most critical safety part of a vehicle. If you can't stop when you need to, a collision is pretty much a guarantee.
That's why if you're planning on doing long-term heavy duty hauling, you need brakes that can stand up to the task. You need to be able to stop in an instant even when your truck is really loaded down.
High performance brakes are designed to work under heat and load without losing their integrity. Investing in quality brakes and brake pads will ensure that your Ram pickup is ready to go the distance even under extreme conditions.
Suspension System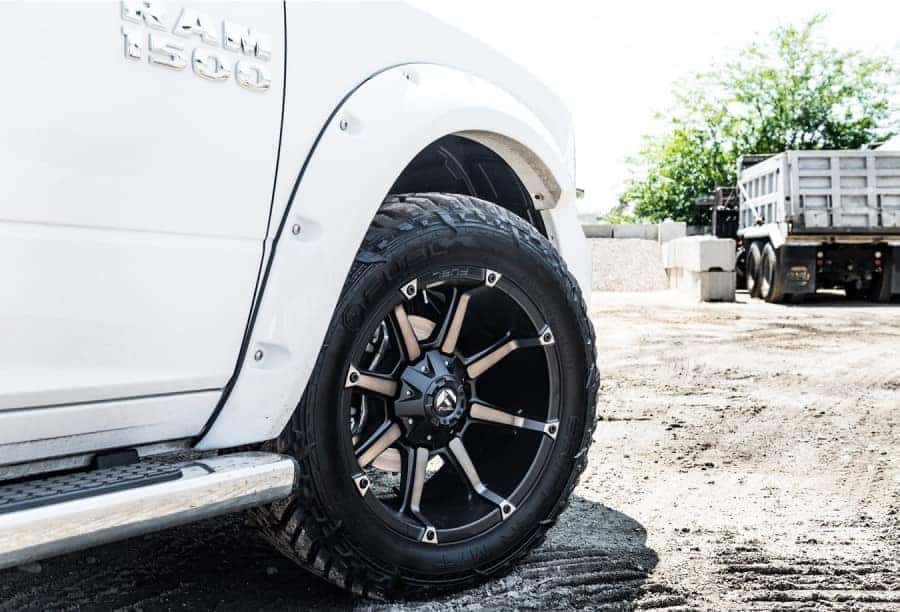 Ready to make your beast of a truck look even more intimidating? Increase your ride height with a suspension lift kit, and you'll be ready to take on even the toughest terrain.
If you want your 1500 to be able to do double duty, handling both on and off-road situations like a champ, the right lift kit can make a remarkable difference.
A new suspension can also stiffen up your ride, making it feel tighter and more composed.
Step Bars
Let's be honest, driving in the elevated cabin of a truck is empowering. You feel confident, safe, and in control when you're on the road.
However, for anyone whose day job isn't basketball, hauling yourself in and out can be a little tough at the end of a long day.
Give yourself a well-deserved boost by installing step bars on your pickup. They create a midway point between the ground and the driver's seat so you can ease in instead of exerting yourself.
Plus your passengers will be grateful too. They may not be as used to this whole truck thing as you are, and having a helping hand will be greatly appreciated.
Step bars also add to the appearance of your vehicle as a whole, giving it a well put together look that shows you thought of everything.
Grille Guard or Bull Bar
A Ram truck is an investment, and whether you're on the job site, on the trail, or on the highway, protecting your pickup's front end is a smart move.
A grille guard or bull bar can provide extra protection for the face of your vehicle, even preventing damage to the lights.
Depending on how rough and tumble you're planning to get, there are all different styles and setups to choose from to make sure that your pickup can take a hit.
And in addition to its functionality, a grille guard or bull bar can add a bit more muscle to your truck's appearance, letting people know you mean business.
Unique Wheels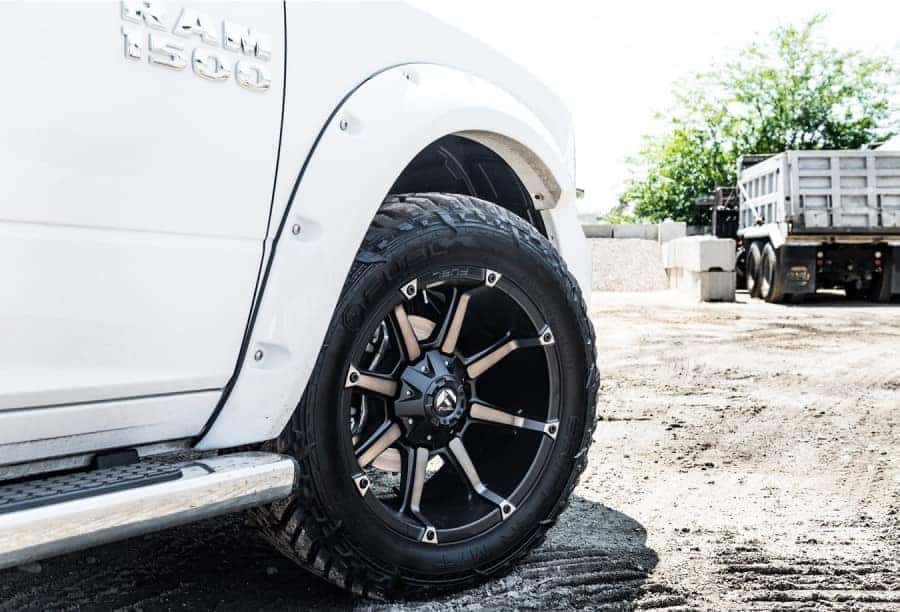 Another way to make sure your Ram 1500 leaves onlookers impressed is to swap out your stock wheels for a custom set that gives off just the right vibe.
Whether you're looking for a little bling or you want your truck to exude tenacity, you can find wheels with a design and finish that send just the right message.
Rugged Tires
While you're at it, why not upgrade your rubber as well? You can find tires that are geared toward a variety of different purposes.
Want to really dig in off-road? No problem. You can get larger tires that are made with specialized supple rubber.
The rubber allows the tires to conform to uneven surfaces, giving you the traction you need. Off-road tires also have super aggressive tread patterning that will get you anywhere you want to go.
On the other hand, you might be looking for rubber that's more geared toward performance on the pavement.
Maybe you'd like to enhance your 1500's handling so you can lean into the turns and have more fun on those twisty roads. Performance tires can give your Ram 1500 the sportier feel you're looking for.
The top tire brands in the industry have many diverse options available for your Ram pickup. All you have to do is narrow it down to the ones that are right for your lifestyle.
Light it Up
To maximize visibility when you're driving your Ram, there are several lighting upgrades you should consider.
First, if you don't already have fog lights that came from the factory, buying and installing an aftermarket set is a good move. Fog lights help to give you visibility even in challenging weather conditions.
Another inexpensive lighting upgrade that can enhance your view and add some swagger to your Ram 1500 is swapping out your current head and tail lights for LEDs.
With the sharp, bright illumination that LEDs provide, you'll be able to see all of your surroundings no problem. And from the outside of the vehicle, LED lights will make your truck look even more high end.
Previous Post How Buying a Truck Could Actually Save You Money Next Post Miranda Lambert is the New Face of Dodge RAM Trucks