New Ram TRX Concept Truck is So Cool, Will It Be Produced?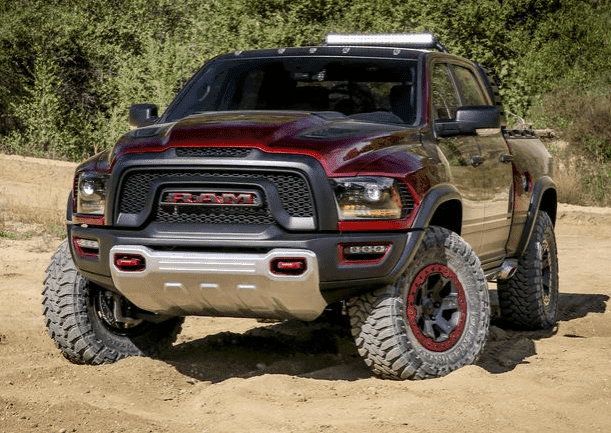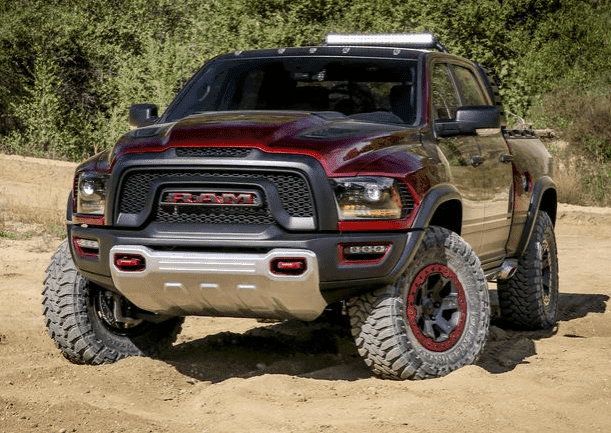 If you are a truck fan you have definitely heard of the Ram Rebel. The Ram Rebel is built on the Ram 1500 platform and is a strong off-roading truck. Well, Ram Trucks surprised us with a more fierce, louder and stronger new Ram Rebel concept — the Ram Rebel TRX. If you were at the 2016 State Fair of Texas, you may have seen the truck, but it was more likely that you heard it. If you weren't there, here is the rundown..
Power
The Ram Rebel TRX concept is powerful, and we mean very powerful. The engine on this bad boy is a specially-built supercharged 6.2-liter HEMI V8 engine, making it Ram's most powerful engine. The 575-horsepower engine is capable of off-road speeds of over 100 mph. If the Rebel TRX concept were to be produced, it would be the most powerful factory-engineered half ton truck ever made.
Style
The exterior of the Rebel TRX concept is daring and tough to the core. It features a unique front grille with a large Ram logo, steel bumpers, and an acute hourglass body design that is six inches wider than the Ram 1500. With the wider body the truck also has large fender wells, and it sits on huge painted rims that are wrapped with 37-inch off-road tires, all of which add to the truck's aggressive styling.
Inside the Ram Rebel TRX concept, is the spacious cabin that provides both a luxury and sleek appeal. Some of the interior features that were specially designed for the Rebel TRX concept are suede and cloth seats, six-point racing harnesses on all the seats, and paddle shifters to both help with the driving and make the truck even better for handling.
Capabilities
Finally, we already know this bad boy is going to be off-road capable based on the original Ram Rebel that inspired its design, but this truck is made for much more than your ordinary off-road trips. It is made for high-speed and extreme off-roading, and could be used as the perfect vehicle for desert racing according to Ram.
The link coil rear suspension system on the Rebel TRX concept is the a suspension that is commonly used in desert off-road racing type events. Additionally, Ram says the concept truck could come with an available 4X4 performance system that provides optimal traction regardless of the terrain.
Other Ram Concept Models
So what's to come from the Ram Rebel TRX concept? Looking in the past, some Ram concept trucks were made into reality and were produced, and others didn't.
Remember the 2011 Ram Long Hauler concept? The Ram Long Hauler concept was equipped with a 6.7-liter Cummins diesel engine, an 8-foot dualie truck bed and a towing capacity of more than 22,000 pounds. In 2015, there was also the Ram Texas Ranger concept. The Texas Ranger concept has a variety of Texas Ranger-inspired cues on the interior and exterior.
Though neither of those concepts were ever produced, the Ram 1500 Rebel concept, was actually put into production and has been very successful. So will Ram make the Ram Rebel TRX concept? Let's wait and see.
Follow our blog and Facebook for more info on the Ram Rebel TRX as it comes out. For now, you can check out our Ram 1500 Rebel inventory here.
Photo source; Ram Trucks Twitter
Previous Post Ram Truck Mods Pt.1, Performance and Style Next Post Ram Truck Mods Pt.2, Convenience and Safety