New Mitsubishi Outlander Sport Limited Edition Added to Lineup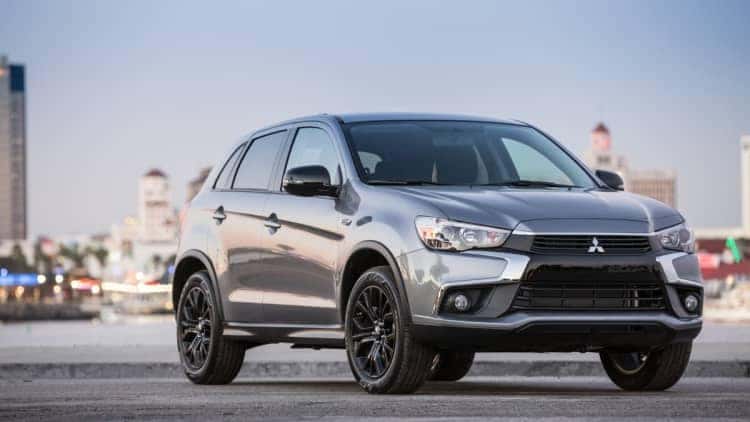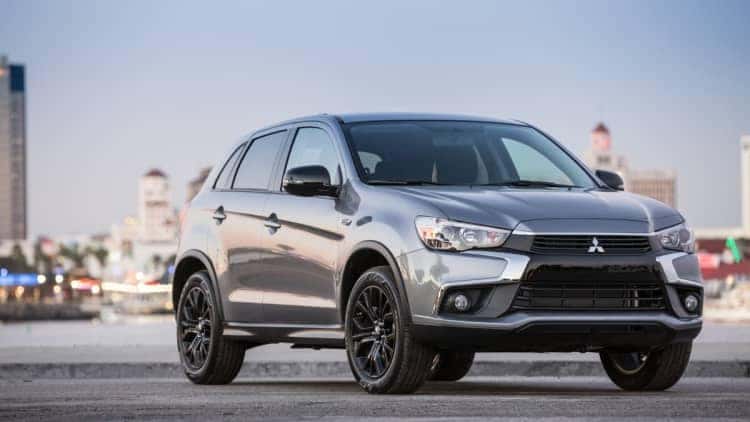 Make way ladies and gentlemen, for the 2017 Mitsubishi Outlander Sport Limited Edition (LE). If the Outlander Sport wasn't already a winner for Mitsubishi, then the new Outlander Sport LE trim will definitely get the attention of consumers. Already affordable with lots of features shared across trims, how does Mitsubishi plan to make the Outlander Sport better? That's what we're here to talk about.
Available in four trims, the 2017 Mitsubishi Outlander Sport shares many, _ many _ features across trims. Aside from the very high-luxury options or an outstanding 9-speaker Rockford-Fosgate sound system, every Outlander Sport trim comes with a lot of extras. Even the engine mechanics are pretty uniform, with the majority of the lineup powered by a 2.4-liter MIVEC DOHC I4 engine, paired with INVEC CVT Sportronic transmission.
Let's back up a bit, because we just threw a lot of fancy words out there. "MIVEC" is the brand name for Mitsubishi's own variable valve timing system, a process that controls the air and gas intake/exhaust valves on an engine's cylinders. This system, no matter the design, always attempts to optimize a vehicle's performance and fuel efficiency.
CVT Sportronic transmission you may have seen around – CVT, or "Continuously Variable Transmission" can seamlessly switch between gears without a loss of speed due to a continuous available range of gear ratios versus normal automatic transmissions that have a fixed number of ratios. Sportronic allows drivers to switch gears manually if they so choose; if no driver input is detected, gears will of course switch automatically. The ability to manually shift comes either in the form of paddle shifters on the steering wheel or the regular gear shift. Lastly, "INVEC", is a system designed by Mitsubishi in 1990, and it was designed to adapt to a driver's driving style and make it easier for them to control and handle their vehicle.
Now that all of that's out of the way, let's talk about what's new about the Limited Edition trim on the Mitsubishi Outlander Sport, because it's safe to say an engine with all those fancy terms are standard. Exterior features in the new LE trim are fog lamps, HID headlamps, and a rearview camera; usually drivers can't even get HID headlamps unless they go for the highest end trim, the GT. On the inside, red stitching can be found on the steering wheel, shift knob, and emergency brake lever, and an infotainment system with Apple CarPlay and Android Auto (usually only an add-on option) is included.
Now all this sounds great, but surely the price is a little outstanding. Hold onto your hats folks, cause we're about to drop a bomb here … the price of the Outlander Sport LE trim is between the price of the Outlander Sport ES (base trim) and the Outlander Sport SE. Meaning, the 2017 Mitsubishi Outlander Sport Limited Edition will have an MSRP somewhere between $19,795 – $24,195. That's a bargain for a trim with high-end features!
* Who knows if the Outlander Sport LE will really be a "limited" edition. Auto manufacturers and dealers always use that lingo to get people buying. Regardless, if this truly is a limited edition Outlander Sport trim, then it's the best trim you can buy. Be on the look out for its debut at the 2017 Chicago Auto Show. *
Photo Source/Copyright: autoblog.com
Previous Post Mitsubishi Motors Over the Last 100 Years Next Post Mitsubishi 2017 Warranty Details