Mitsubishi 2017 Warranty Details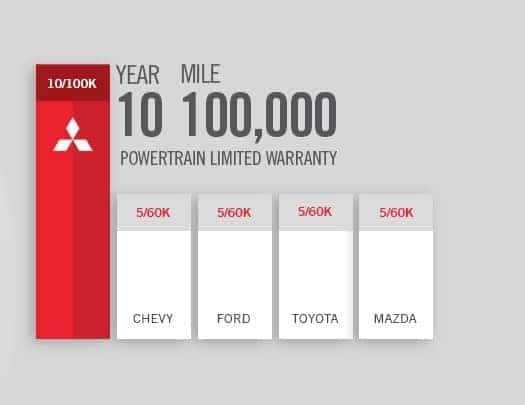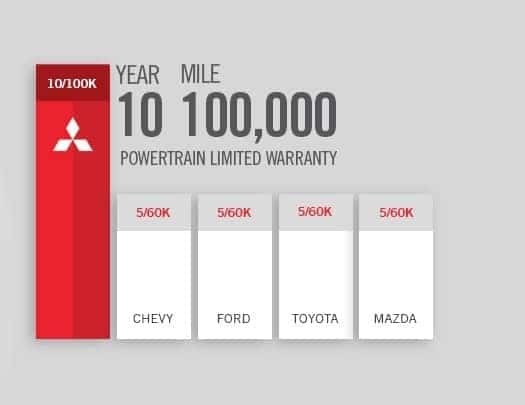 Mitsubishi has been leading the auto industry with their warranty coverage for quite some time. Having a warranty on one's vehicle is important, it helps to save some cash when a repair or replacement part is needed. However, warranties always feel like they're designed to last up until a component's breaking point. With Mitsubishi Motors, warranties last a lot longer and cover a whole lot of car parts.
2017 Model-Year Mitsubishi Warranties
Mitsubishi has several warranties that cover all of its vehicles. Each one begins the date an owner officially owns a vehicle (buy or lease).
New Vehicle Limited Warranty
Most basic limited warranties offered by manufacturers cover a car for three years or 36,000 miles, but Mitsubishi extends their basic limited warranty for five years or 60,000 miles.
The basic warranty covers vehicle parts supplied by Mitsubishi Motors North America, excluding the batteries and the restraint system. If the battery needs to be replaced within two years of ownership, it can be replaced for free. If the battery needs to be replaced between two and three years of ownership, Mitsubishi will replace the battery at half price.
Powertrain Limited Warranty
A limited powertrain warranty includes drivetrain components like the engine, transmission, basically anything that runs the car. This warranty covers engine parts, transaxle/transmission and transfer case, and other miscellaneous powertrain components.* Most manufacturers offer a five-year or 60,000-mile limited powertrain warranty, but Mitsubishi covers their vehicles with a 10-year or 100,000-mile limited powertrain warranty.
Anti-corrosion Perforation Coverage
This warranty comes in handy when a car starts to show its age, typically due to sun damage, oxidization, or other types of harmful exposure. An anti-corrosion perforation warranty covers body sheet metal panels that are perforated or corroded due to normal use and outer panel rust-through. If it meets certain conditions, the metal may be repaired or replaced free of charge. Mitsubishi honors this for seven years or 100,000 miles.
Federal Emission Warranty
Have you heard of this one before? It actually exists, although not typically offered. Good for five years or 60,000 miles, this warranty covers repairs, replacements, or adjustments of emission parts by Mitsubishi Motors that do not meet EPA emission standards at time of manufacture.
Roadside Assistance
Very helpful if not a Triple-A member, for five years Mitsubishi owners may receive 24-hour emergency roadside assistance.
2017 i-Miev Battery Warranty
A special warranty only offered with Mitsubishi's electric vehicle, the i-Miev, this warranty covers the battery running the electric motor. It's good for 8-years/100,000-miles.
With all of these great warranties _ and _ their longer-lasting duration, Mitsubishi has a big win under its belt and gives Mitsubishi vehicle owners peace of mind. If you're looking for a vehicle that is guaranteed to run for more than 5 years before it needs repairs, then look for a Mitsubishi vehicle in our inventory.
* *more information can be found in warranty owner manual *
Photo Source/Copyright: Mitsubishicars.com
Previous Post New Mitsubishi Outlander Sport Limited Edition Added to Lineup Next Post Mitsubishi Eclipse Crossover Throwback