Mitsubishi Motors Over the Last 100 Years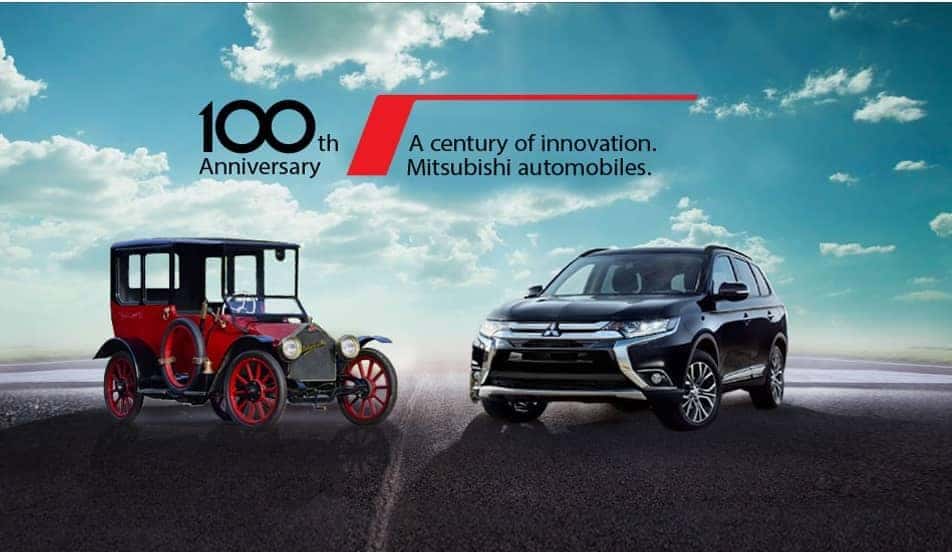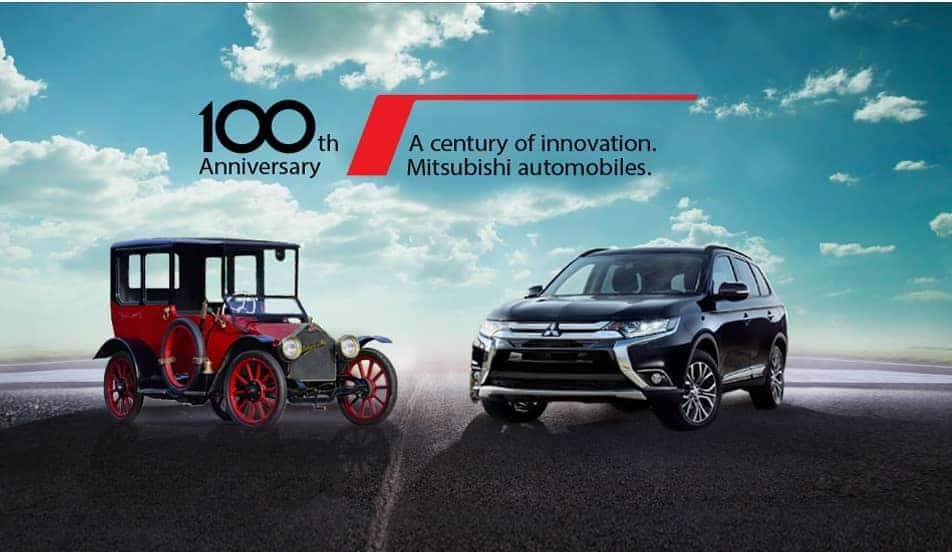 This year, Mitsubishi Motors is celebrating their 100-year Anniversary. It's quite the milestone for any company, and it makes one think back on how it all started. Even moreso, where is the motor company heading now? Before thinking about the future, we need to take a step back to where it all began.
1917
Mitsubishi Motors was born in the early 1900s, and their very first automobile was the Mitsubishi Model-A. Not a fancy name, but the vehicle was designed for luxury and important people. Sort of like horse-drawn carriages, one would expect someone important is traveling, so it makes sense. We don't expect many of our readers to remember the world 100 years ago, but if you do, you might remember World War I was being fought.
1962
In 1961 Mitsubishi found their passion … racing. They entered and set a track record at an international motorsports event with their new vehicle, the Mitsubishi 500 Super Deluxe. However, even with international acknowledgement, Mitsubishi was still mostly in Japan in the 60's, and it would be a little while until they came to America. Here in the states, you may remember Martin Luther King Jr, the top Soul Brother that changed a country.
1971
Here's when Mitsubishi started to really make a name for themselves, research electric vehicle technology, and shortly after becoming the first automaker to massively market an electric vehicle. This is also the year they came to America, but to break the ice, their vehicle was bought and sold by Dodge under the veil of the Dodge Colt for more than 20 years. The 1970s were largely a time of change with many people of color and gender fighting for their rights, and protests against the ongoing Vietnam War.
1982
A decade later when the world calmed down, Mitsubishi Motors decided to crash the party with three of their own vehicles, the Mitsubishi Tredia, Cordia, and Starion. Not only that, but they were also making a name for themselves in multiple venues. Their Galant Vr-4 was named Motor Trend Car of the Year, and in 1989 they won the WRC1000 and RAC Rallies. They also engineered the world's first energy-saving Turbo Diesel engine with Silent Shaft Technology, and this was just the beginning for their technological advances. Shout out to all the kids of the '80s!
1990
In the '90s, Mitsubishi slowed down vehicle production and turned their attention to their successes in automobile technology. It was during this decade that they created the world's first electronically-controlled Traction Control System (now a mandatory feature in all automobiles), designed and won awards for their driver-adapting INVEC system, and designed the MIVEC variable valve timing system and gasoline direct injection. Oh, and of course, they won a couple more races over the years. It was a good decade for Mitsubishi Motors. It was also a good time for pop music.
2000s
Ah, the zeros. A new century just started and the Y2K problem was proven wrong, just like the Mayan calendar. There was good and bad during the early years, but Mitsubishi kept surprising the auto market with their designs, like the Lancer Evolution with All-Wheel Control (AWC). They also gained a new "face of the company" when they released the Mitsubishi Outlander in 2005. Lots of history was being made around this time, such as the election of America's first African American president, Barack Obama.
2010
It was around this time that Mitsubishi started to get into plug-in hybrids, starting with a plugin version of their electric vehicle, the i-Miev. They made a plugin variation, the PX-MiEV, the precursor to the long-waited Outlander PHEV. This year was also the 30th year Anniversary mark for Mitsubishi Motors having planted a flag in the American auto market. 2010 is still pretty fresh right? The "Year of Hope" and all that.
2017 and Onward
Mitsubishi Motors has certainly done a lot in the last 100 years, and with recent events, they're keeping the same momentum. The Mitsubishi Outlander PHEV may finally see American shores, and a new Crossover concept will make its debut at an upcoming auto show. We can't wait so see what it is.
* Happy 100 Mitsubishi Motors! *
Photo Source/Copyright: MitsubishiCars.com
Previous Post How the Mitsubishi Outlander Might Surprise You Next Post New Mitsubishi Outlander Sport Limited Edition Added to Lineup