The New and Improved Mitsubishi Outlander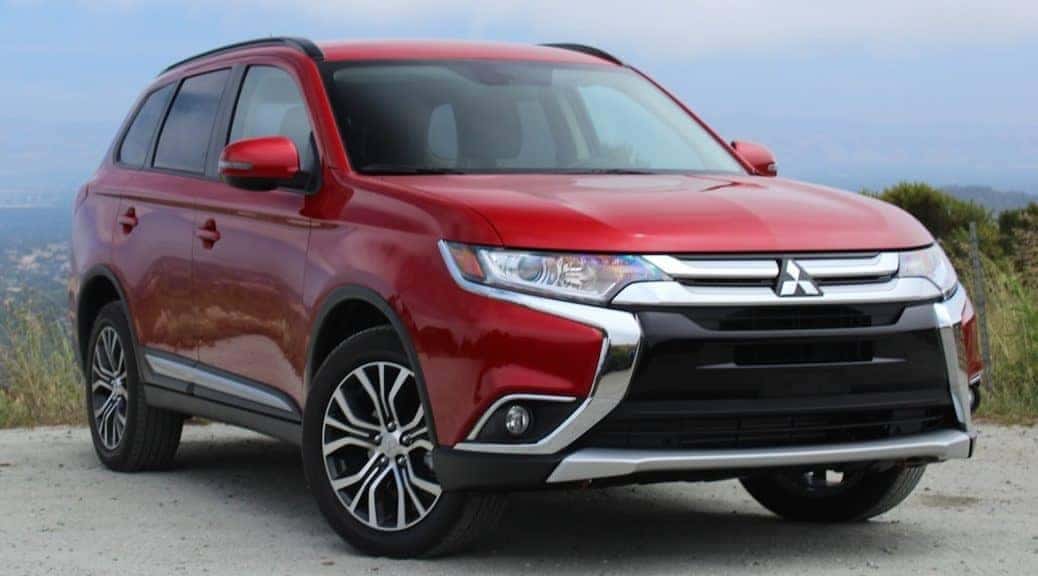 New for the 2016 model year is a totally refreshed Mitsubishi Outlander, enhanced by more than one hundred improvements.
Although the crossover segment is a competitive one, this new Outlander has the distinction of being the only one equipped with a four-cylinder engine and ready to accommodate seven passengers across three rows of seating.
Check out the rest of the Outlander's offerings, available now at your local Mitsubishi Outlander dealer .
What You Need to Know About the 2016 Mitsubishi Outlander
First of all, Mitsubishi meant business when it revisited this crossover.
According to Mitsubishi Executive Vice President Don Swearingnen, "This is probably the best product we have ever brought to market…We tried to challenge the status quo."
Mission accomplished, sir.
We're loving the new commercial and the premise that so many improvements required so many spokespeople.
https://www.youtube.com/watch?v=NlSKQlTvT3c
This crossover comes with two engine options. The base model comes from a 2.4-liter inline four-cylinder engine, rated at 166 horsepower and 162 lb.-ft. of torque. However, drivers can opt for the more powerful 3.0-liter 24-valve V6 engine, generating 224 horsepower and 215 lb.-ft. of torque.
Fuel efficiency is something to celebrate in the Outlander, with the front-wheel drive base engine able to get 31 highway miles and 25 city miles, or 27 mpg combined. All-wheel drive sees a slight dip in those numbers, bringing the figures to 29 city, 24 highway, and 26 combined.
The added power of the V6 compromises the fuel economy slightly, but it's worth it if you need that extra punch. Expect miles per gallon at an EPA-estimated 21 city miles, 28 highway miles, with 24 miles combined.
Thanks to the new Outlander's Continuously Variable Transmission (CVT), the acceleration is smooth and strong.
With all of its safety features, including seven air bags, anti-lock braking system with brake assist, active stability control, and tire pressure monitoring, to name just a few, we have every reason to believe that the 2016 Mitsubishi Outlander will continue the legacy of its predecessors as a Top Safety Pick.
Between the third row with seven passenger potential, towing ability (rated at 3,500 pounds), and the Outlander's solid fuel economy, it's hard to believe that the new Outlander is even more affordable than any of those that came before it.
Starting at $22,895, the new Outlander is setting the pace in the crossover segment when it comes to affordability without sacrifice. Cars.com actually named the 2016 Mitsubishi Outlander the "Most Affordable 3-Row Crossover."
Those who have already had the privilege of driving it report a much better ride, improved handling, and a quiet interior.
Without a doubt, the 2016 Mitsubishi Outlander is worth considering for your next crossover purchase.
Previous Post The All-New and Quieter Outlander Next Post Mistsubishi Outlander PHEV Hit $100,000 in sales