Mitsubishi Motors and Nashville Join Forces to Create the Small Batch – Big Ideas Entrepreneur Network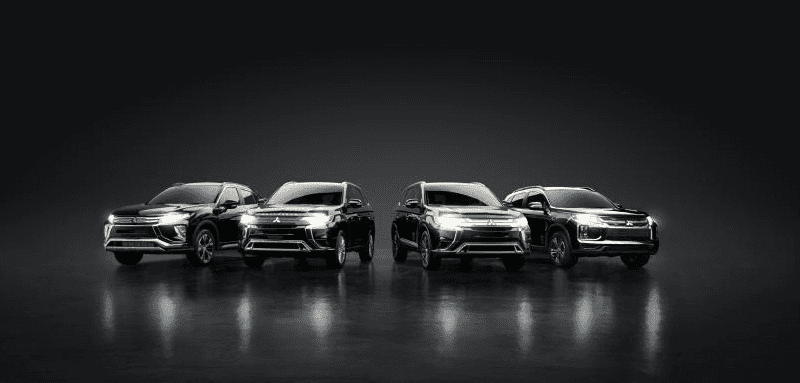 Mitsubishi Motors sure has been busy since the announcement of the mid-term plans from the Renault-Nissan-Mitsubishi Alliance . With a soon-to-be-released vehicle from the C/D segment, a lot of us are hoping for a possible new sports car from Mitsubishi to be released, but those are very high hopes. The most recent news was about the Outlander plug-in hybrid, entering the 2020 Rebelle Rally , a racing competition not unfamiliar to the automaker, all part of its Small Batch – Big Impact Initiative. Over the course of a year, now coming to an end, Mitsubishi Motors has one more push, and has partnered with the Nashville Entrepreneur Center (EC) to create the first-ever Small Batch – Big Ideas Entrepreneur Network.
The Small Batch – Big Initiative has sparked a lot of community involvement with Mitsubishi Motors North America (MMNA). Along with entering the Rebelle Rally twice, once with the Outlander PHEV and last year with a modified Eclipse Cross, Mitsubishi Motors has also helped charities and donated vehicles during the 2019 Mitsubishi Motors Las Vegas Bowl . This wouldn't be the first time MMNA has partnered with Nashville either. Having helped the Nashville-based Community Resource Center (CRC) in its disaster relief efforts after a 2020 Tornado event in early March affected Middle Tennessee and surrounding areas, Mitsubishi returns to push the community forward. This time, it's on a more positive note with the new network.
"Nashville is a special place, fueled by a bold, creative energy that is especially apparent in its entrepreneur community…Through this partnership, Mitsubishi Motors helps to celebrate individuals who choose to do things differently and think outside the box. Working in concert with the Nashville Entrepreneur Center is our tangible way of showing that." – MMNA Chief Operating Officer Mark Chaffin
The Nashville EC is a big player in this network, a nonprofit organization founded in 2010 and well-known, at least in Tennessee, for helping to serve entrepreneurs through all phases of the entrepreneurial life cycle. Having helped over 10,000 entrepreneurs and graduated more than 800 alumni, the Nashville EC is the perfect partner to join forces with. Now, Mitsubishi Motors just needs to choose who else will join.
At the moment, entrepreneurs and small businesses can apply to become a part of the Small Batch – Big Ideas Entrepreneur Network. Out of all the applications, ten applicants will make it to a final round wherein they will get to pitch their business during a live, online pitch competition on Oct. 23, 2020. From these ten finalists, five pitches will secure a slot in the new Network. One special winner will also receive a $2,000 cash prize to get the business started if not already operating. After the Small Batch – Big Impact year-long program ends, Mitsubishi Motors will host another contest on social media, asking its followers to select a "fan favorite" business. The winner of this second and final competition will receive a 6-month Mitsubishi Eclipse Cross loan, also most likely for business reasons.
What does the Small Batch – Big Ideas Entrepreneur Network hope to achieve? Maybe something great that will benefit the community, that was the original point of the initiative after all. Or perhaps simply helping small businesses get off the ground is the final hurrah. Led by MMNA and the EC, the network will consist of a small group of entrepreneurs who will be able to meet monthly for virtual networking events and expert-led webinars. Entrepreneurs will also have direct access to MMNA executives for in-depth, one-on-one, co-learning time.
Want to learn more about Mitsubishi Motors and the Small Batch – Big Impact Initiative? Follow us on Miami Lakes Mitsubishi social media for news and updates.
Photo Source/Copyright: Mitsubishi Motors
Previous Post Would You Import a Mitsubishi Sports Car from Japan? Next Post Mitsubishi Teases the New Eclipse Cross for 2021