Mitsubishi Models Available Overseas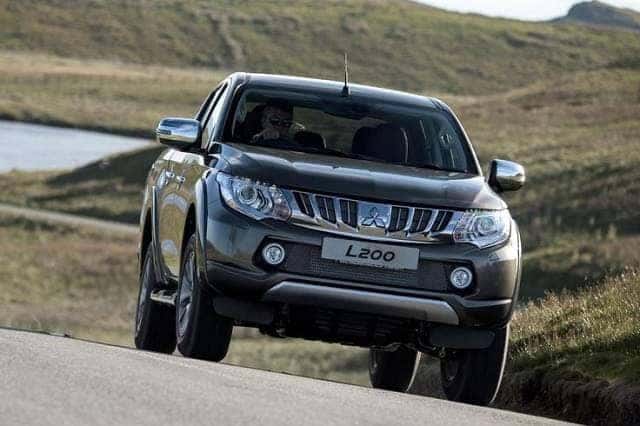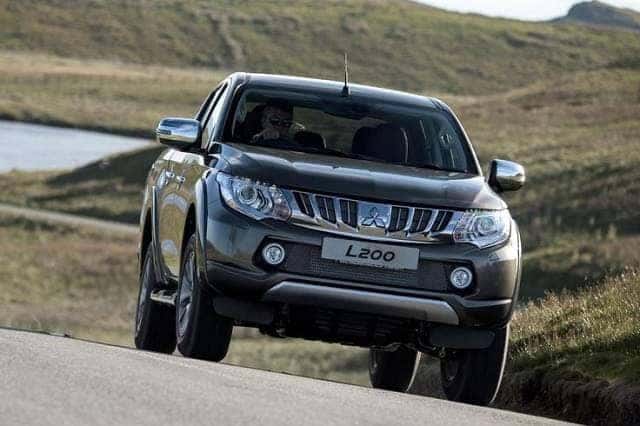 Mitsubishi Motors has long been established around the world with fantastic vehicles that might not end make it over to North America. With the recent addition of the 2018 Mitsubishi Outlander PHEV to the Mitsubishi lineup in the United States, we'll take a look at this exclusive vehicle that provides remarkable fuel economy and performance, as well as other Mitsubishi models that should follow suit.
2018 Mitsubishi Outlander PHEV – Now Available in the U.S.
Mitsubishi Motors has enjoyed amazing sales with the Mitsubishi Outlander PHEV in Europe for four years. While the rollout has been slow, 2018 is finally be the year that Mitsubishi has this incredible vehicle ready for drivers over here.
The 2018 Mitsubishi Outlander PHEV has four-wheel drive (4WD), can travel over 500 miles on a full tank of gas and a fully charged battery, and it can travel more than 30 miles when powered solely by its battery. Complete with a hybrid system of a 12-kWh battery and a 2.0-liter four cylinder engine, this is a remarkable vehicle. The Mitsubishi Outlander PHEV has fans all over the world and should be rolling on the ground over in the states soon enough.
2018 Mitsubishi eK
Have you wanted to travel without worrying about fuel economy? With a unique cube box look, the 2018 Mitsubishi eK is far from typical. A four-door vehicle that looks like a Smart Car, the intrigue this vehicle provides is in the value it gives drivers with 90 city and 120 highway MPGe.
The ride is not very spacious, but four people can fit in this tiny vehicle. With the speed of this powertrain slow, up to 14 seconds to go from 0-60, what it does have is remarkable fuel economy. Including a unique 3G83 SOHC 12-valve straight-3, the 2018 Mitsubishi eK has a quite advanced engine consisting of multi-valve cylinder heads, and Dual Overhead Camshaft and turbocharged variations. Perfect for long distance travels on the right lane.
2018 Mitsubishi L200 Triton
Not many reasons come to mind as to why this Mitsubishi truck isn't available in the U.S. With class-leading space and leg-space, the L200 Triton Double Cab is luxurious and provides a quiet ride. The truck is available with a 4-wheel drive and two turbocharged engines. When the L200 Triton is equipped with a 2.4-liter MIVEC turbocharged DOHC engine, this truck offers about 178-horsepower and 317 lb-ft of torque.
Streamlined dimensions add to a driver's control on the road when driving through narrow paths and providing superior handling. The 2018 Mitsubishi L200 Triton has a drive mode selector that can easily be changed between two-wheel drive high for normal conditions. Those range from 4WD high for rough roads, 4WD lock for off-road and rugged terrains, and 4WD low for steep hills, or any terrain surface containing sand, and even snow or icy conditions.
2018 Mitsubishi Pajero
Maybe it's something with the name, but for some reason the Mitsubishi Pajero has not been shipped to the United States. The Mitsubishi Pajero is a large rugged, luxurious diesel fueled SUV sold in Australia. Popular since its inception 35 years ago in 1983, with a powerful 3.2-liter i ntercooled DOHC turbo diesel engine , the Mitsubishi Pajero is a threat to the other SUVs on the market with a comfortable cabin and strong engine performance.
Three trims are available and they range from the base model GLX, to the GLS and Exceed models. The 2018 Mitsubishi Pajero higher tier trims offer heated and power front seats. The Exceed, the luxury trim, provides a chrome radiator grill, 18-inch alloy wheels, side steps, a bold bumper comes with fog lamps and LED Daytime Running Lamps, and a 12 speaker Rockford acoustic premium audio system.
Where You Can Find the Latest Mitsubishi Models
While these models are certainly appealing, the newest collection of 2018 Mitsubishi Outlanders , 2018 Mitsubishi Outlander Sport , 2018 Mitsubishi and more new and late model Mitsubishi vehicles can be found at Miami Lakes Automall. There's no better feeling than driving a brand new vehicle off the lot. Come experience with a test drive these outstanding vehicles that are luckily here state-side. You can find them all at one place at Miami Lakes Automall .
* Let our professional staff handle your buying, selling or trade-in needs and our servicing department can work with you for any future servicing or repair needs. Just a simple appointment and we'll do what we can to get your vehicle survived in a timely fashion. *
Previous Post Reviews About the New 2018 Mitsubishi Eclipse Cross Next Post Miami Lakes Automall is an Edmunds Five-Star Dealer!