Mitsubishi Enters 2021 Rebelle Rally with 2022 Outlander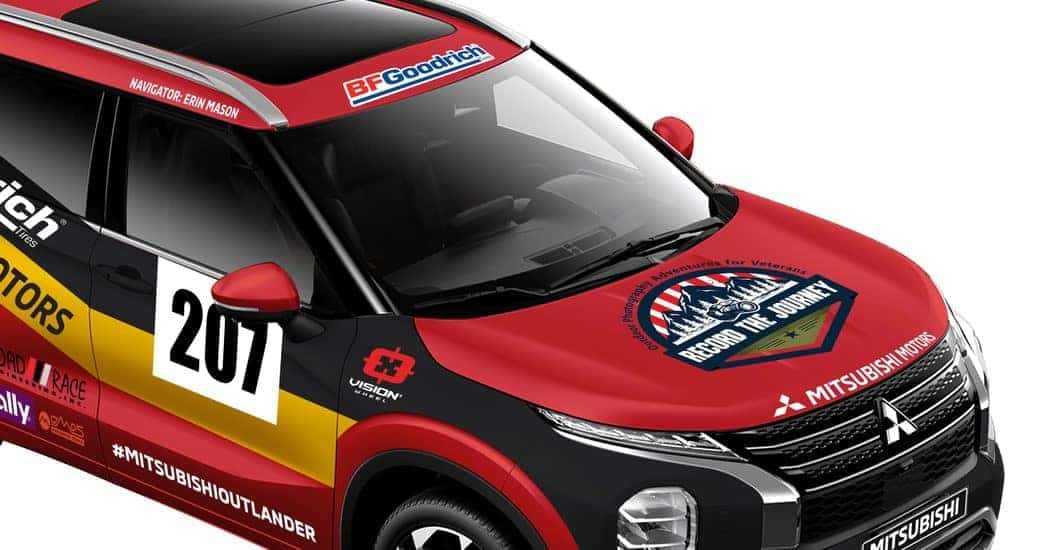 Mitsubishi Motors North America (MMNA) has been getting involved with the community and charities over the last few years, finding ways to give back and help how it can. 2020 was a year of hardships for many people, and automakers around the world started giving back in the form of donations, resources, and couriers with model units donated to organizations in need of transport. MMNA started its own program in 2018 – "Small Batch – Big Impact" – an initiative aimed at improving the community by producing a small batch of Mitsubishi Motors models and then using them to make a big impact on the community. It eventually spawned MMNA's Community Utility Vehicle (CUV) Program, with its first donation to nonprofit organization Record the Journey, racing with RTJ in the annual Rebelle Rally. That tradition continues in 2021.
First in 2019 and then again in 2020, Mitsubishi Motors has raced the Rebelle Rally in partnership with RTJ and RTJ charity founder and team navigator Rachael Ridenour, a U.S. Army combat veteran with 31 years of service. Showing off what the Mitsubishi Eclipse Cross is capable of in the 2019 Rebelle Rally , and then in 2020, the Rebelle Rally opened a variant for hybrids, and Mitsubishi raced the Outlander PHEV and won the 2020 Rebelle Rally . This year, Mitsubishi will be entering the new and improved Mitsubishi Outlander, and the SUV will be sporting a new paint job and theme to honor the 20th anniversary of Mitsubishi driver and winner of the Dakar Rally, Jutta Kleinschmidt. Kleinschmidt drove a Mitsubishi Pajero to victory in 2001 and became known as the only woman ever to win the world-famous Dakar Rally. On top of this, 40 years ago, Mitsubishi Motors entered the U.S. market with the Mitsubishi Tredia, Cordia, and Starion.
"Mitsubishi Motors has much to celebrate this year, including the 40th anniversary of MMNA, the 20th anniversary of our success at Dakar with Jutta Kleinschmidt, and the successful launch of our all-new flagship vehicle, the 2022 Outlander…Returning to the Rebelle with an Outlander inspired by that Dakar-winning Pajero is a fitting tribute to our history, a powerful statement about our ongoing commitment to women's achievement, and the exciting future ahead for our brand." – MMNA Chief Operating Officer Mark Chaffin
The Rebelle Rally is a perfect way for Mitsubishi to pay rights to its origins. When the automaker first made a name for itself in the US, it was with rally cars. Along with Kleinschmidt, Mitsubishi was known for winning the WRC1000 and RAC Rallies in 1989 and their Galant Vr-4 was named Motor Trend Car of the Year – it was a good first decade for the automaker. Now in 2021, the Rebelle Rally is the first all-women's off-road rally and the longest competition of its kind in the lower 48 states, covering a variety of on and off-road terrain, in total a 2000-kilometer race, going from Lake Tahoe to San Diego. With Mitsubishi Motors' Super All-wheel Control (S-AWC) all-wheel drive system, the new Outlander is sure to win the Rebelle Rally once again.Follow along with us on Miami Lakes Automall social media or check out the 2022 Mitsubishi Outlander SUV for yourself today.
Photo Source/Copyright: Mitsubishi Media
Previous Post 2022 Mitsubishi Outlander Setting a New Standard for SUVs Next Post Mitsubishi Scores Highest for Premium Brands in 2021 J.D. Power IQS