Features That Make the 2018 Mitsubishi Outlander PHEV Awesome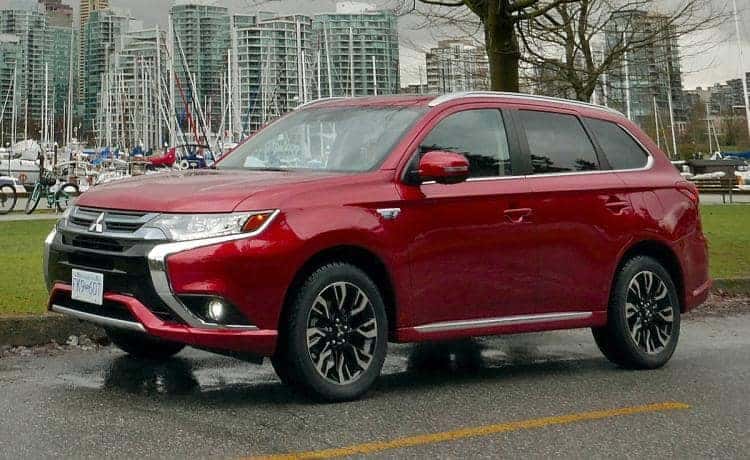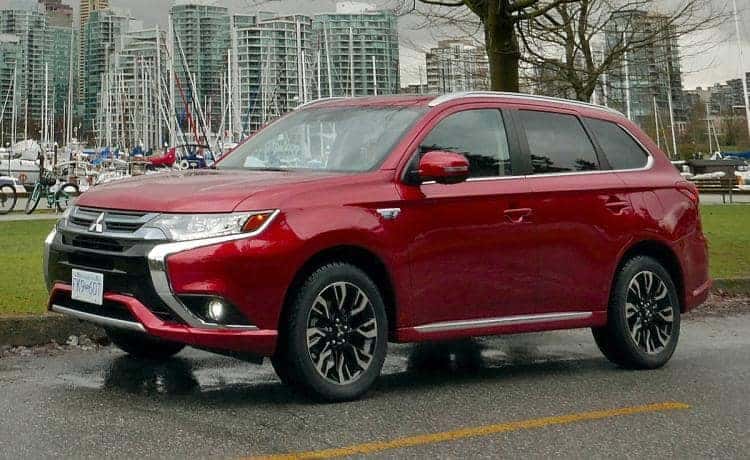 One of the most popular PHEVs vehicles in Europe is the Mitsubishi Outlander PHEV and it was recently made available in the United States. With unmatched PHEV SUV fuel economy and off-road capabilities, it's easy to see how this vehicle gained fanfare the world over. We'll examine the details that have propelled this vehicle to international acclaim.
The 2018 Mitsubishi Outlander PHEV is the best selling PHEV crossover vehicle and its a fuel efficient plug-in hybrid electric vehicle (PHEV) SUV that boasts five-passenger seating, all-wheel-drive and has a remarkably low price. Given all the accolades, it's no wonder why this vehicle has the sales it does.
2018 Mitsubishi Outlander PHEV Overview
So what exactly is the 2018 Mitsubishi Outlander PHEV? There are two Mitsubishi Outlander PHEV trims, the Outlander PHEV SEL S-AWC and the Outlander PHEV GT S-AWC. Both trims have seating for five passengers and have the same internal combustion engine paired to a battery-powered motor. When powered by only by its battery, the Outlander PHEV has an all-electric range of 22 miles, but when the battery and engine work together, the 2018 Outlander PHEV has a combined city/highway fuel economy 74 MPGe (miles per gallon equivalent) . How is it able to get that kind of remarkable gas mileage?
Does the Battery Require Charging?
The Outlander PHEV is a plug-in hybrid so, it does require charging. But. don't worry about that because the 2018 Mitsubishi Outlander PHEV charges remarkably quickly. How quick? Less than 30 minutes to reach about 80 percent battery life is not only fast, but streamlined and efficient. Gaining the ability to do most of your daily routine without having to use any fuel is a huge factor for this vehicle being popular and successful. The requirement to charge a battery is hardly a concern with those kind of automotive perks!
Is the Outlander PHEV Wildly Expensive?
Starting price for the 2018 Mitsubishi Outlander PHEV is just $34,595 MSRP (plus destination fee) and includes a wide, roomy passenger experience with modern tech in the interior. Additionally, the Outlander PHEV is even more affordable because it qualifies for a federal tax credit. It even has off-roading and has strong towing capabilities! There are two other factors that make the Outlander PHEV stand out from other PHEVs on the market. The Outlander PHEV is the only plug-in hybrid available with DC Quick Charging, so it can be recharged really fast, and the Outlander PHEV is extremely affordable! Keep reading if you want to learn more about the Mitsubishi Outlander PHEV.
And What Kind of Warranty Does the Mitsubishi Outlander Have?
The 2018 Mitsubishi Outlander PHEV is backed by multiple warranties. The vehicle is backed by a five-year or 60,000-mile limited basic warranty, 10-year or 100,000-mile limited powertrain warranty, and a 10-year or 100,000-mile limited PHEV parts warranty. The main drive battery is backed by its own 10-year or 100,000-mile warranty. Consider yourself covered!
Sign Me UP! – Where Can I Test Drive This Vehicle?
So, now you want the all-new 2018 Mitsubishi Outlander PHEV , right? Miami Lakes Automall is exactly the place to find out when you can take one home! We'll be ready to assist you with any trade-in, buying or selling when you visit us.
If you need assistance with your current vehicle, even if you didn't buy with us, our servicing department can help. With a simple appointment, we only use quality licensed parts to providing the proper attention to you for any of your needs, we will make your visit a wonderful experience. Miami Lakes Automall is located at 16600 NW 57th Ave., Miami Lakes, FL 33014.
Previous Post What to Ask When Financing a Car Next Post #NationalCarCareMonth