Automotive Science Group Recognizes Mitsubishi Motors for Efficiency and Performance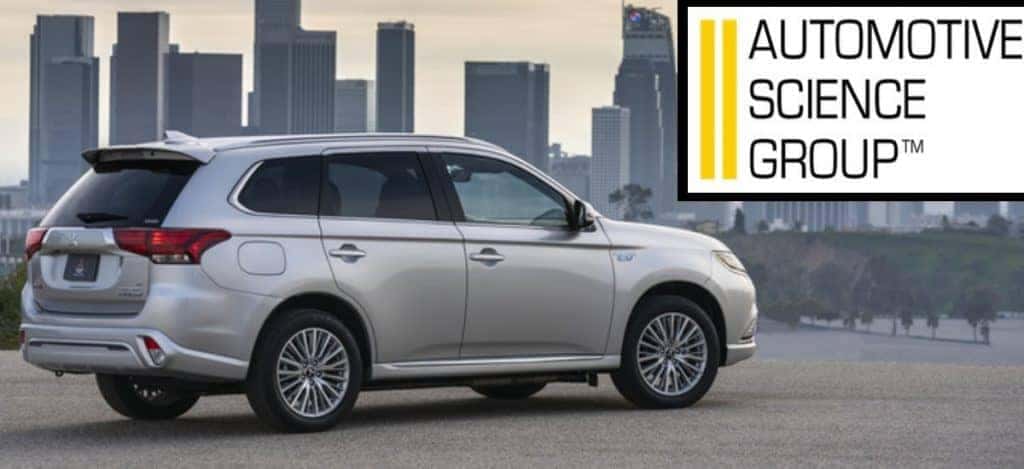 Mitsubishi Motors has been a little quiet lately. When Fiat Chrysler Automobiles ( FCA) proposed a merger with Renault , both Nissan and Mitsubishi Motors, a part of the Renault-Nissan-Mitsubishi Alliance were a little blindsided. The merger didn't go through, and that's okay. The Alliance is doing just fine with their Alliance Ventures funding campaign , and Mitsubishi Motors was recently heralded as "Best All-Around Performance Brand" and "Best Economic Performance Brand" for the second consecutive year by the Automotive Science Group. Now that's something to get the auto market talking.
Automotive Science Group Performance Study
Remember the Automotive Science Group (ASG)? In 2007, the ASG was created to support Eco-innovations' mission of addressing environmental challenges with market-based solutions that prompt informed consumer action. The group reviews and researches vehicles in the market today so that consumers can make informed decisions that are in their best economic interest as well as the best interest of the environment. Recently, ASG conducted their 2019 Automotive Performance Index (API) Study that assessed an auto market sample population comprised of 1,640 model year 2019 cars, crossovers, and SUVs.
The 2019 API Study uses a unique combination of vehicle data inputs that include life-cycle, environmental, social, and economic performance indicators. This is then broken down by ASG to look at each vehicle and measure its natural capital, social and human capital, and economic efficiency. For Mitsubishi Motors to stands out, that's saying something.
"Mitsubishi continues to differentiate itself with its synergistic model lineup that leverages light-weight vehicle architectures and fuel efficient powertrains – a combination that enhances performance while reducing both operating costs and life-cycle carbon emissions…Mitsubishi's commitment to these fundamental engineering principles, while delivering compelling vehicles at retail prices that beat the competition, proves to be a winning combination, topping ASG's Automotive Performance Index rankings again in 2019." – Colby Self, Managing Director at ASG.
At the end of the 2019 API Study, the 2019 Mitsubishi Mirage was awarded with the "Best Economic Performance Car Award" and the "Best All-Around Performance Award". The 2019 Mitsubishi Outlander SUV also won the "Best All-Around Performance Award". Out of the 1,640 vehicles assessed for the 2019 model year, 400 of those vehicles were considered for a list of the "Best 5 All-Around Performance" vehicles, and both the 2019 Mitsubishi Outlander PHEV and 2019 Mitsubishi Outlander Sport were listed for their respect vehicle segments.
ASG's 2019 API Study also found that Mitsubishi's lineup offers the best value across any industry brand in 2019, considering the purchase and operating costs of every vehicle in the lineup across the first 6.5 years of vehicle ownership. One of the reasons the automaker earned the "Best Economic Performance Brand" award is because Mitsubishi Motors outperformed the industry average by 27%. With a lineup that offers purposeful and efficient vehicles with cutting-edge technology starting at an MSRP of MSRP of $13,794 (plus destination fee) for the 2019 Mitsubishi Mirage. Looking for your own award-winning vehicle by Mitsubishi Motors ? Come to Miami Lakes Automall Mitsubishi and find yourself a new Mitsubishi today.
Photo Source/Copyright: Mitsubishi and Automotive Science Group
Previous Post Tips for Protecting Your Car in the Summer Next Post Mitsubishi Motors Releases Road Assist+ Smartphone App