Mitsubishi Motors Praised by Science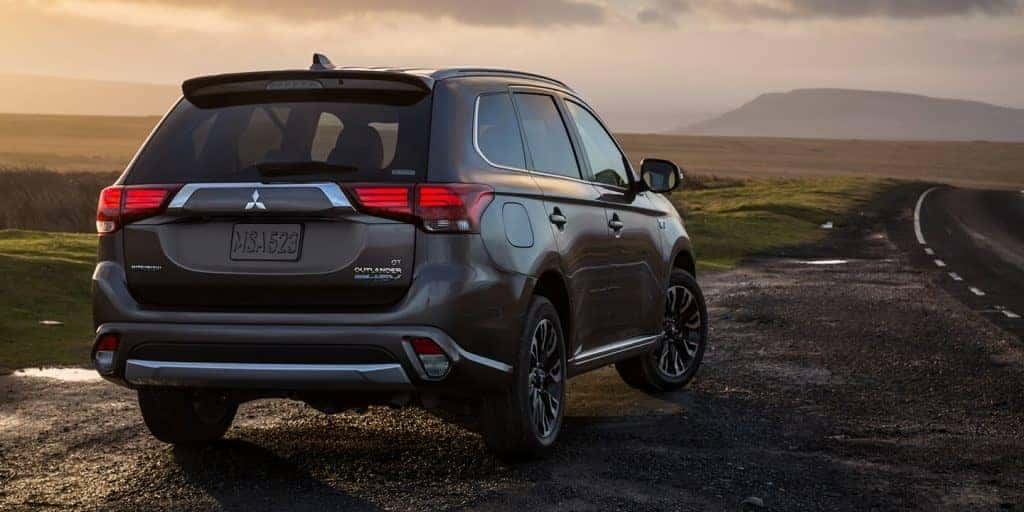 Although some may find it surprising, Mitsubishi Motors has been receiving a lot of praise recently from select publications and organizations. Most recently, Mitsubishi received some good words from the Automotive Science Group (ASG). Having recently concluded several assessments pertaining to vehicles that excel in three key areas in the automotive industry: environmental, social, and economic performance, we can already guess what some of the good news entails. With the auto market starting to shift towards an industry dominated by SUVs and crossovers, alternative fuel is also making a place for itself. Thus, the Mitsubishi Outlander PHEV and Mitsubishi Mirage both received awards for their current standing in the automotive world.
What Is the Automotive Science Group and Why Should I Care?
Established in 2007, the the Automotive Science Group was created to support Eco-innovations' mission of addressing environmental challenges with market-based solutions that prompt informed consumer action. By informing consumer choice by enhancing product and technology comparison capabilities to better serve the environment, consumers can make informed decisions that are not only in their best economic interest, but also in the best interest of our environment.
With the conclusion of their recent Automotive Performance Index study, the ASG assessed 823 model year 2018 crossovers, SUVs, and minivans in North America, eight of which are made with plug-in hybrid or electric capabilities. The SUV segment was comprised of 372 models (including trim variants). Alternative fuel vehicles were of course considered out of the 823 models for their overall environmental impact as well as consumer benefits.
Mitsubishi Mirage
When it comes to the 2018 Mitsubishi Mirage, this hatchback actually won two awards. The recent studies by the ASG focus on environmental, social, and economic performance. Across 33 companies, vehicles were analyzed and measured for this, and Mitsubishi Motors out compete the competition with 16 percentage points, showing the best all-around value and performance in 2018. This also earned the Mitsubishi Motors North America, Inc. Recognition as the "Best All-Around Performance Brand".
The 2018 Mitsubishi Mirage also earned the "Best Economic Performance Award" for the second consecutive year after outperforming 1,664 vehicles assessed for the 2018 model year. Oh, and was named among four other vehicles on the "Best 5 All-Around Performance Award," landing in the top five of 356 conventional and alternatively powered vehicles in the small car segment.
"[The Mitsubishi Mirage] holds the smallest life-cycle carbon footprint of any conventional powertrain, at 301 grams C02-e per mile driven life-time … [and]holds claim to the lowest cost of ownership and best economic performance of any model year 2018 car in the North American market." – Automotive Science Group
Mitsubishi Outlander PHEV
Then there's the Mitsubishi Outlander PHEV, like this wouldn't be a vehicle to pop up on an economic automotive study. The Mitsubishi Outlander PHEV was named as one of the "Best 5 All-Around Performance" vehicles by the Automotive Science Group at the end of their Automotive Performance Index study, and this could easily be attested to it EPA rated 74 MPGe (miles-per-gallon equivalent for electrical energy consumption). Being a plug-in hybrid electric vehicle, the 2018 Mitsubishi Outlander plug-in hybrid can drive up to 22 miles on electricity alone with zero tailpipe emissions, for as little as $1.50. That's definitely a win-win for consumer and environment.
The 2018 Mitsubishi Outlander PHEV wasn't only noticed by the Automotive Science Group, too. The New England Motor Press Association (NEMPA) recently concluded their eighth annual NEMPA winter vehicle competition. NEMPA is a regional motor press organization that represents all six New England states, and NEMPA's automotive writers and talk show hosts influence consumers who are in the market to buy cars and trucks in order to cope with the region's punishing weather conditions, especially in the winter months. Their recent study consisted of NEMPA members who tested and evaluated numerous vehicles throughout the winter months in the New England area to determine which vehicles offered the best driving capability in harsh weather and road conditions. Among the vehicles tested was the Mitsubishi Outlander PHEV.
Mitsubishi Motors and the Outlander PHEV received the "Best Green Winter Vehicle" award. Aside from the 74 MPGe fuel economy of the 2018 Mitsubishi Outlander PHEV, this plug-in hybrid is capable of driving in various weather conditions due to Mitsubishi Motors Super All-Wheel Control (S-AWC) system, modified specifically for the unique twin electric motor configuration of the Outlander PHEV powertrain, to allow maximum performance, tractability, and safety.
* Looking for a safe and award-winning vehicle from Mitsubishi Motors? You can find the 2018 Mitsubishi Mirage and Mitsubishi Outlander PHEV at Miami Lakes Automall today. *
* Photo Source/Copyright: MitsubishiCars.com *
Previous Post Plenty of Good News for Mitsubishi Motors in First Half of 2018 Next Post Misconceptions About the Mitsubishi Outlander PHEV