7 Reasons a Mitsubishi is the Perfect Graduation Gift – Miami Lakes Automall Mitsubishi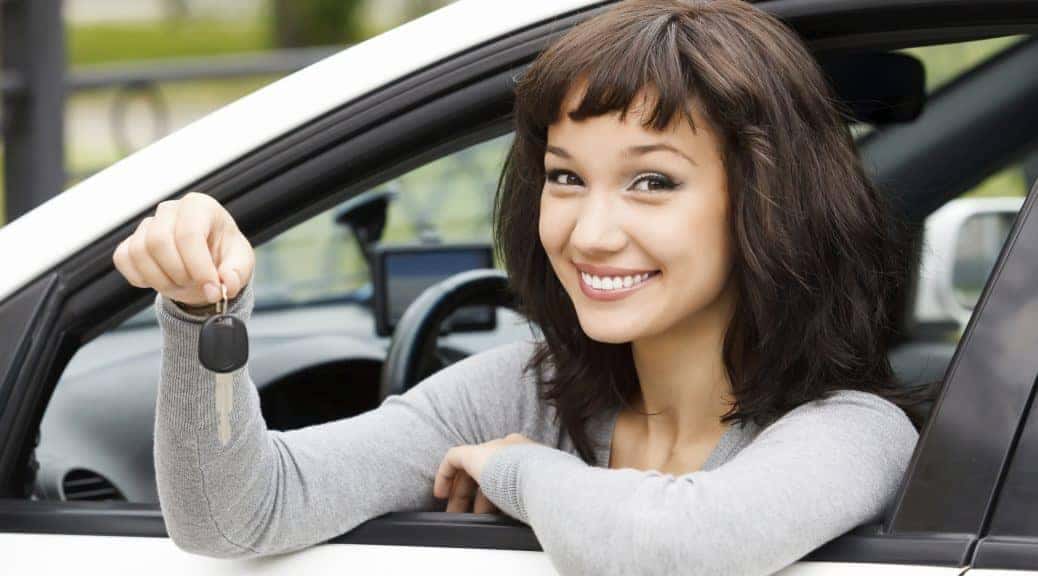 It may be hard to believe, but your baby is finally graduating from high school — or maybe even college. You want to make a big gesture to commemorate such a big occasion. If your graduate is a teenager, you might want to buy their first car. If you graduate is heading out into the world after college, you might want to buy their first professional car to make an impression at job interviews or when meeting with clients.
In either scenario, buying a Mitsubishi is the ideal choice. Here are just a few reasons why you should head down to a Mitsubishi dealer in Miami to pick up a graduation gift for your "baby:"
Safety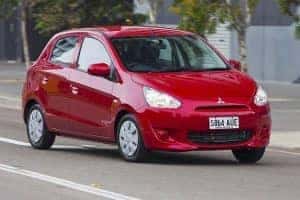 Teens aren't known for their good decision making, and college students don't fare much better. Teens have a higher risk of accident thanks to their lack of driving experience, impulsive decisions, and distractions such as texting or driving with friends. In fact, teenagers are three times more likely to get in a fatal crash than other drivers. The car won't change the way teens drive, but it will provide a safety net in case of an accident.
Mitsubishi has a reputation for producing safe cars. For example, the 2015 Mitsubishi Mirage has numerous safety features, such as seven air bags, a stability bar for preventing roll overs, a rear torsion beam, and a Reinforced Impact Safety Evolution system. The RISE system is designed to defuse the impact of the crash away from the occupants.
Choosing a safe car should be a top priority for your teen's first car, especially, but it's important at every stage of life.
Insurance Premiums
Putting a teenager on your insurance policy can double your premium. Males pay even more than females.
The age of the driver is only one factor that affects insurance premiums. The policy also takes into account the value of the car and the safety features it includes. By purchasing a Mitsubishi for your teen, you'll save money because the vehicles are packed with safety features and they are low in cost (though high in overall value).
Cost
Shopping at a Mitsubishi dealer in Miami is one of the best ways to get a great deal on a car for a graduation gift for your teen. Whether you are shopping for a used or new Mitsubishi, you can get a great car for a great price.
For example, the 2015 Mitsubishi Mirage has a manufacturer suggested retail price of $12,995. It is the third lowest-price new car in the United States. You can't even buy some used cars for that amount. With the Mirage, you get a brand new vehicle at the price, including great features like push start, anti-lock brakes, and rear seats that fold flat. The car also comes with a warranty, which some used cars may not.
Fuel Efficiency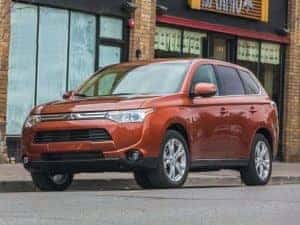 After you buy the car and pay the insurance premium, the biggest expense of owning the car will be the gas. While you may not be paying for gas as part of your graduation present, you also don't want to saddle your teen with a gas guzzler. Whether your teen is leaving high school or college, he won't have the funds to be filling up once a week or more.
Mitsubishi produces vehicles that are highly fuel efficient, helping to keep down the overall costs of ownership. For example, the 2015 Mitsubishi Lancer gets 25 mpg in the city and 34 mpg on the highway, for a combined fuel efficiency of 28 mpg. The 2015 Mitsubishi Outlander gets 25 mpg in the city and 31 mpg on the highway, for a combined rating of 27 mpg.
The 2015 Mitsubishi Mirage gets a whopping 34 mpg in the city and 42 mpg on the highway, for a combined rating of 37 mpg. It beats out other cars in its class for size and cost.
Repairs
Your young driver needs a reliable car. Your teen can't afford to making a lot of repairs. Mitsubishi is known for its dependability, and its vehicles require far fewer repairs than other manufacturers, so long as owners stick to the recommended maintenance schedule.
Mitsubishi also cost less to repair than many of its competitors. Your teen can get his Mitsubishi serviced at any qualified station. The vehicle does not need specialty service or parts, which would send up the cost of repairs. Your teen can take the vehicle to a Mitsubishi dealer in Miami for service, but even going to the dealer for repairs costs less than it does for other manufacturers.
The low cost of repairs and the reduced need for them in a Mitsubishi helps bring down the overall cost of ownership.
Life Span
Sure your teen may want to buy a new car in a few years when he has more money and is chasing the next best thing. But if he's financially responsible — like you've taught him to be — he will hang on to the car you bought him for as long as possible.
Mitsubishi vehicles can last 10 to 20 years if they are well-maintained. Whether you buy a new or a used Mitsubishi, your teen will get many years of reliable performance from the car. You'll feel good about your investment, and your teen will save money by extending the time to have to buy a new car.
Space
You likely have strict rules about when your teen can drive and with whom. However, your teen may want to drive with a friend every now and then (or at least a date) or may need the extra space for sports gear and book bags.
Mitsubishi offers a number of options with the space your teen will need. Of course, there are SUV models like the Outlander, but even a hatchback like the Mirage can offer enough space with its fold-down seats. These vehicles offer the comfort your teen wants for driving while also offering the flexibility to get the space he needs for friends or gear.
Make your teen's graduation extra special by surprising him with a new Mitsubishi or a quality previously owned Mitsubishi. You'll feel good about the investment because you'll know you've purchased a safe and reliable vehicle at a good price that has low costs of ownership, including repairs, insurance and fuel. Your teen will love the look of his new Mitsubishi and will appreciate the reliable performance and low costs of ownership.
Stop into a Mitsubishi dealer in Miami now to browse the selection of new and previously owned Mitsubishi vehicles. You'll make your graduation gift one to remember, and you'll help your teen get the best start at college or in professional life.
Previous Post Mitsubishi May Use EVO Name for Future Electric SUV Next Post The 2015 Mitsubishi Outlander GT S-AWC Impresses, Inside and Out