Why the 2016 Mitsubishi Outlander Is Better Than a Minivan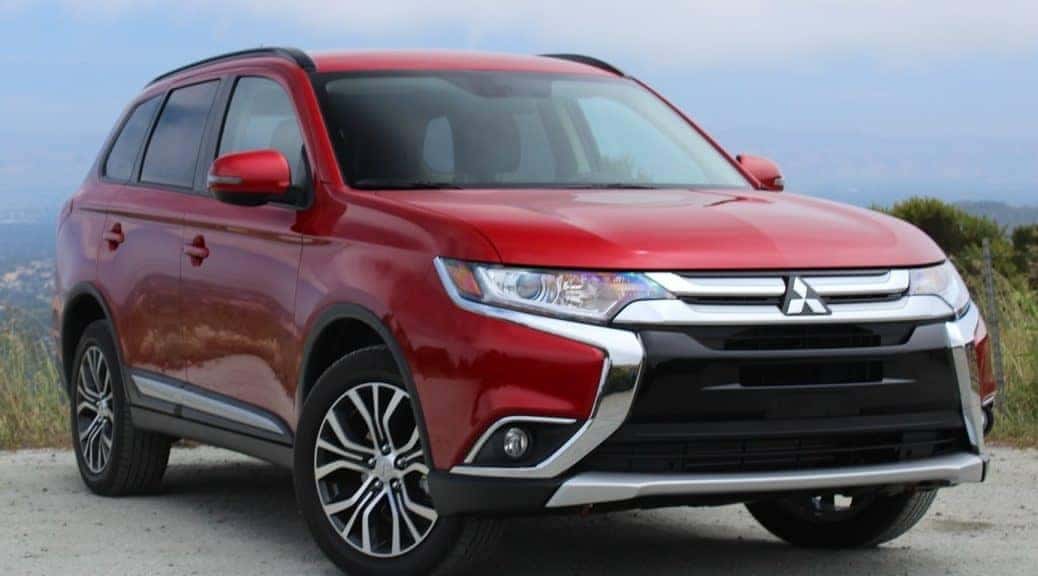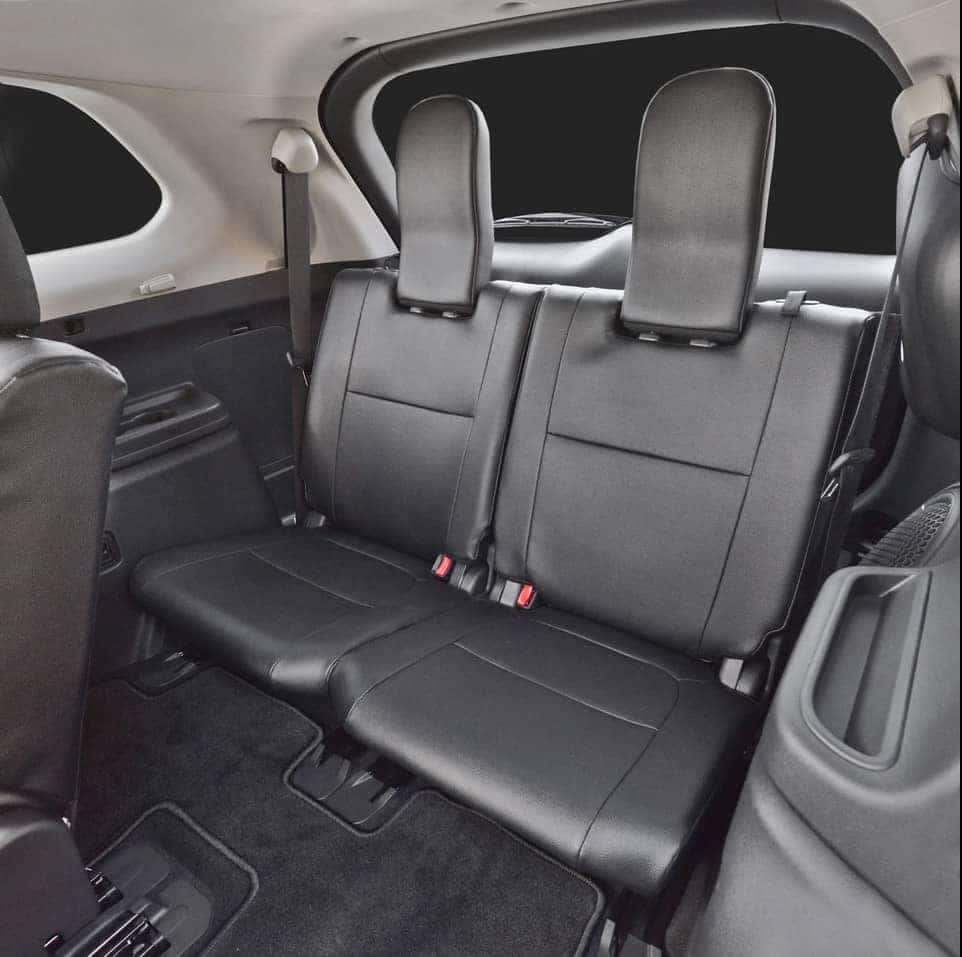 In recent years, sales of minivans is down while sales in crossovers are topping charts. The new 2016 Mitsubishi Outlander has been placed top among the most affordable third row crossovers. Coincidence?
Mitsubishi's Outlander is beating out the competition which is leaving consumers questioning why would they spend more compromising value and quality when the Outlander provides the same as a minivan?
The 2016 Outlander fits 7 passengers with the coveted third row that minivan drivers gush over. It's redesigned style and updated amenities has been fit specifically to your needs all in a budget that you can afford.
It's top trim is $35K but you can start at as low as $28K. Everybody is catching on. Your Mitsubishi Outlander dealer is waiting for you to, as well.
2016 Mitsubishi Outlander vs. a Minivan
Let's face it, if you are still hot on minivans, style and luxury are not of empirical concern for you. Not that somewhat stylish minivans don't still exists these days because we know, they do, sort of. You want to look good, but that falls behind safety, quality and practicality.
Your desire for a conservatively priced, comfortable and roomy vehicle that provides better protection and even better value hasn't been trumped by the idea that driving a stylish car is more important.
So when quality, value, practicality and style all come together in one vehicle, it becomes impossible to not notice it.
Enter the 2016 Mitsubishi Outlander.
Having recently announced that the 2016 Mitsubishi Outlander is rated top pick as "Most Affordable Third Row Crossovers" by cars.com, the Outlander is giving minivan drivers a lot of competition.
The Third Row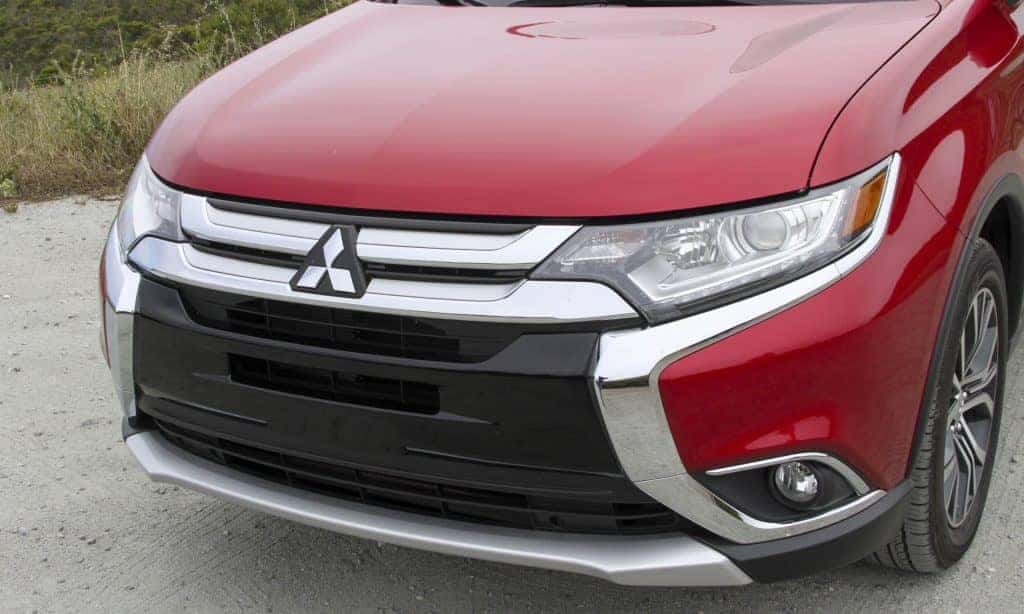 If you've ever driven a minivan for any length of time then you know the third row is a coveted and essential part of your vehicle. Should you be lucky enough to have a large family, you have come to appreciate the luxury that the third row provides.
The third row provides peaceful transit when separating arguing children becomes necessary. It allows extra room for friends and when carting around baseball teams and hockey players. The third row proves its worth within the first month of its existence in your vehicles life and you suddenly aren't sure how you ever managed without it.
Fuel Economy
Fuel economy is always present in our lives simply because of how often we have to stop at the gas pumps now. The fact remains that the vast majority of families today live on budgets.
Watching the increase in prices of gasoline every year or so hurts our wallet and our lives. No families should have to compromise their well being because transportation is becoming too expensive.
Minivans Are Going Extinct
While sales of three-row crossovers were up 8.5 percent in June, an industry average also showed an increase of 3.4 percent over the same period. By comparison, minivans suffered a drop of 5.9 percent in sales during the same time.
Are consumers done with minivans? From the looks of it, they're certainly not buying as many as they are crossovers. When you consider crossovers like the 2016 Outlander, why should they compromise style, size and price when they are all afforded on better and newer models?
Improvements in safety features and technology still rank highest in importance by consumers in new vehicles. Today's consumers are more savvy now than they've ever been. Crossovers are being produced to appeal to the new consumer.
Combining the best parts of a minivan; third row seating and affordability, with the veracity of SUV's and the 2016 Mitsubishi Outlander becomes the model for why crossovers are selling more than minivans.
And why shouldn't it? Having just completed a redesign and introducing itself again to the market, it is already making an impression on everyone. Let's see why the 2016 Outlander model is making its mark.
Over 100 Engineering and Design Improvements
Aesthetics
Like the geek who gets the full makeover right before prom, (that's how all those teen movies went, right?) Mitsubishi has been working hard to present the 2016 Outlander that consumers not only want to take to the prom, but then out for dinner the next night as well.
They are so convinced that you will not only love your new 2016 Outlander, but you will want to be showing it off to every person you meet.
I can't think of one minivan in the last fifteen years that has had this kind of appeal.
"Dynamic Shield"
When Mitsubishi recently hired Tsunehiro Kunimoto to redesign the Mitsubishi look, the first thing he set out to do was give Mitsubishi back an identity. Brand them with a specific look that is identifiably 'Mitsubishi'.
Starting with the 2016 Outlander, Kunimoto has introduced "Dynamic Shield" which is going to be the new look of Mitsubishi.
As vehicles are most easily recognizable by their front grill and fascia, the reason the for new 'Dynamic Shield' is born. Chrome outlines the grill which wraps around the bold all black grill. With a desired outcome of a sporty and rugged appearance, the front fascia does give just that look.
The fenders which are the same as the body color, extend lower than the grill and project an image of added safety. It is from these two features which Kunimoto got the name "Dynamic Shield".
The grill being 'dynamic' in appearance and function and 'shield' being synonymous with safety and protection provided by the fenders.
This style will carry on to other vehicles in the same nameplate which will become part of a cohesive look and give Mitsubishi back its recognizable brand.
Features
With 31 specific improvements done to quell the noise of various grunts, growls and clanks that larger vehicles have been known to make, the noise of the 2016 Outlander is at best a soothing lull.
It's so quiet, you could listen to your favorite Bon Iver album on low and still hear every whisper coming from the 6 speaker 140 watt audio system.
Enhancing the deal are newly added features that add to the appeal and frankly, you can't get enough of: automatic climate control, tilt and telescopic steering wheel, FUSE handsfree link system, USB port, LCD full color multi-informational display, two 12 volt power outlets, 50/50 fold flat third row seats and remote keyless entry.
Auto off halogen headlights that now feature LED park lights and round fog lights placed at the lower end frame out the front bumper. LED park lights also appear on the rear lights as well. Heated outside mirrors are a welcomed addition during the colder months.
Safety features on the SEL and GT models include forward collision mitigation, lane departure warning and adaptive cruise control. Hill start assist, active stability control with Traction Control Logic (TCL) come available in the base model.
Most Affordable
As the least expensive 7 passenger crossover price at the base model starts under $25,000. Consumers can drive away in a brand new 2016 Mitsubishi Outlander for just $23,845. The GT models which come with four wheel drive and the new V6 engine will start at $31,845.
The GT is also available in the Touring package capping at just over $35K which has navigation, forward-obstacle warning, adaptive cruise control and lane departure warning.
As a compromise to both the base and upper trim level, the SEL edition comes with a $1900 premium package including moonroof, Rockford Fosgate sound system, satellite radio, power tailgate just to name a few perks. This model 2016 Outlander is priced at $27,745.
Previous Post 2017 Mitsubishi Montero Set for Success Next Post Five Biggest Changes Made to the 2016 Mitsubishi Outlander