The Benefits of Driving an Electric Vehicle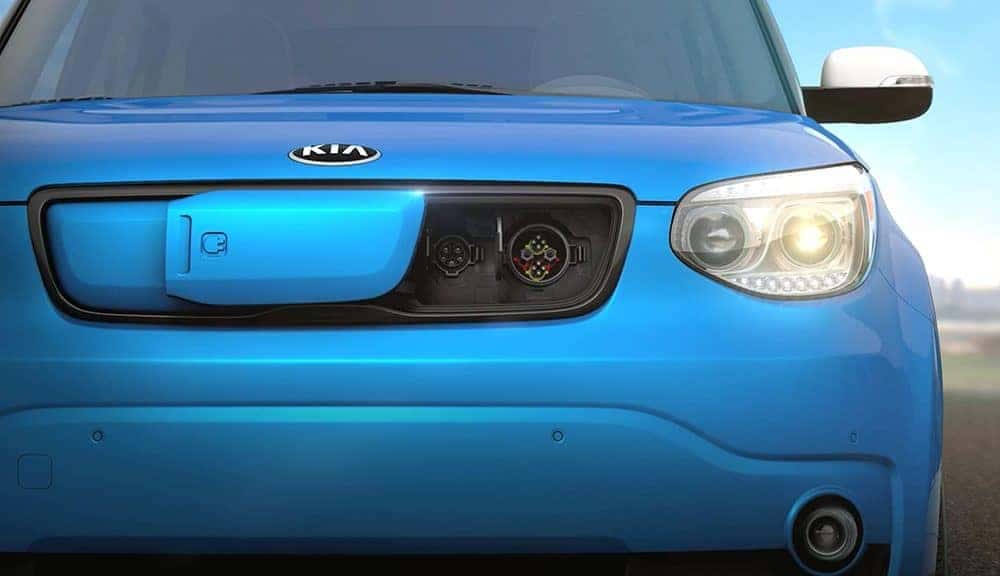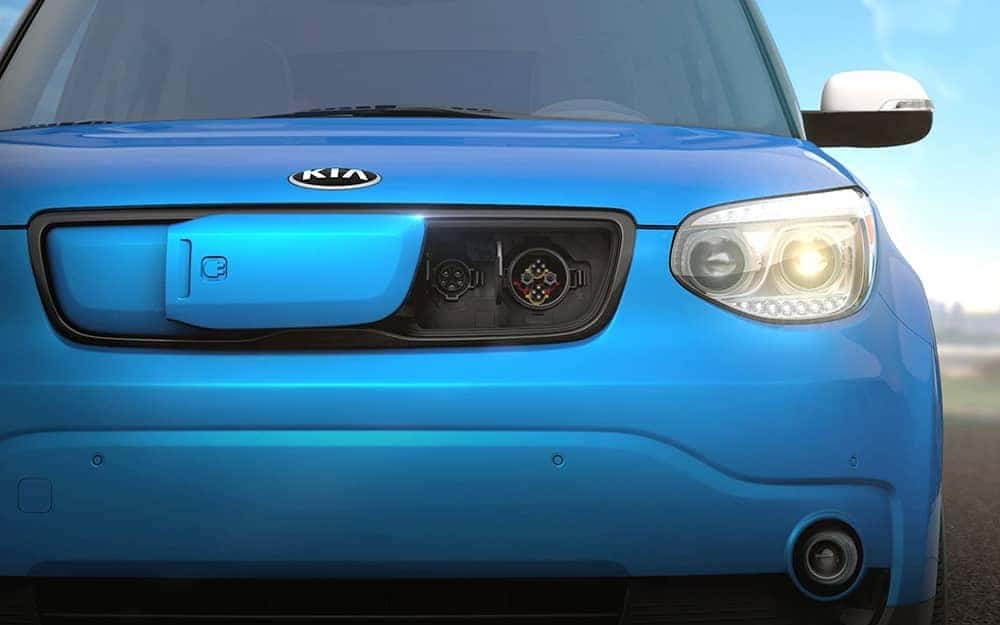 With the impressive range of the Kia Niro EV, 280 miles , and other electric vehicles by Kia Motors, like the 2018 Kia Soul EV , we thought we'd brush up on electric vehicles 101 and drop some knowledge. We've covered electric vehicle charging and the misconceptions about plug-in hybrid vehicles before. But with many people in North America still unsure how hybrid and electric technology works , it might be a good time to inform the masses about all the benefits an electric vehicle can bring. Here are five things to know about electric cars.
The Drive
Driving an electric car will feel a lot more differently than a vehicle powered by the standard internal combustion engine. Not only is an electric vehicle (EV) more silent, although some automakers install a program to mimic an engine noise for consumers who prefer to hear the motor running, but the pull of a gas-powered vehicle when the engine gets going is nearly non-existent. Electric vehicles don't need to "power up" to get going – all the power they need is already available.
How to drive EVs are also changing the game. With the way technology is moving, one-pedal powertrains are becoming commonplace. A one-pedal powertrain means the cockpit only comes with one pedal and an emergency brake pedal. To accelerate or to decelerate, the driver puts pressure on or alleviates pressure from the accelerator like usual, but when decelerating with a one-pedal powertrain, the car will be brought to a stop naturally. The emergency brake pedal is available for instances where the driver needs to stop immediately. Plus, many alternative fuel vehicles come with regenerative braking to recharge the battery when bringing the vehicle to a stop.
The Savings
Are you aware of the federal tax credit for purchasing an electric vehicle or plug-in hybrid ? Yeah, the government thanks you for protecting the environment by taking a little money off your taxes for that tax season. The Kia Niro Plug-in Hybrid is good for a $4543 tax credit, and the Kia Optima Plug-in Hybrid is good for a $4919 tax credit. The Kia Soul EV, being an all-electric vehicle, qualifies for the full $7500 credit. That means if one were to buy a Kia Soul EV today, that's $7500 less they have to pay when filing their taxes.
Then there's the savings just by driving an EV. According to FuelEconomy.gov, the Kia Soul EV can save a consumer $4750* when driving this eco-friendly vehicle around. Able to charged up for cheap, a consumer can get 25 miles for a dollar, or 111 miles with a full charge overnight. All-in-all, that's only $600 spent on gas, or in this case fuel, all year. Hot damn!
Charging Up
Speaking of charging, the 2018 Kia Soul EV has three ways to charge. With two charging ports in the grille, consumers can use a standard 120V home appliance outlet to charge the Kia Soul EV overnight. They can also get a 240V charger installed for quick charging in 4-5 hours. Or, find a DC Fast Charge when on-the-go for an 80-percent charge in 30 minutes. To save on the electric bill, consumers who charge at home just need to remember to plug-in before going to sleep.
Quick side-note we didn't mention in the savings. There are fewer moving parts in an electric vehicle, and that means less maintenance is required, so owning an EV also costs less. Less moving parts also means they're more reliable due to a lack of constant friction and movement. How can anyone pass up all these benefits when shopping for an electric vehicle? And the 2018 Kia Soul EV only starts at $33,950 (plus destination fee). Let us know what you love about electric vehicles on Miami Lakes Kia social media .
*Over the course of five years
Photo Source/Copyright: Kia.com
Previous Post Results of the J.D. Power Tech Experience Index Study Names Kia Next Post News About the Kia Niro EV Fuel Efficiency