Several Kia Models Named in MotorTrend's Ultimate Car Rankings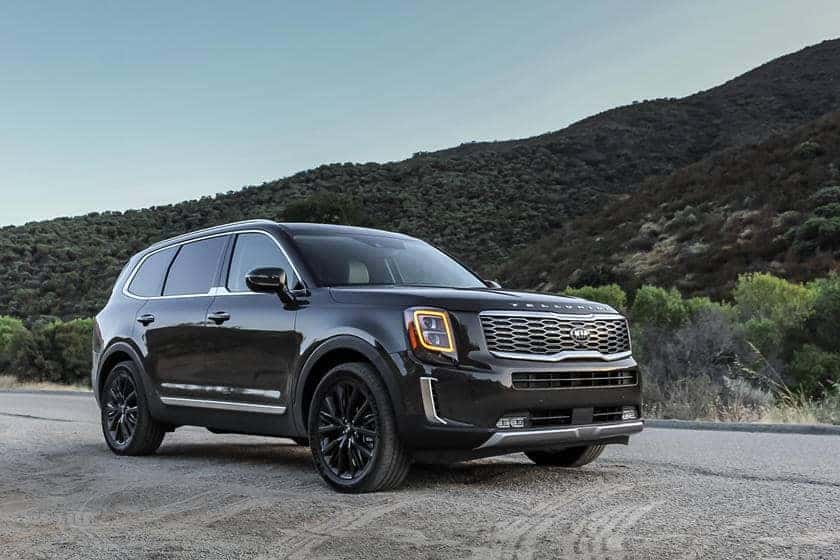 As we near ever closer to the end of the year, automotive organizations, publications, and groups are going to start rounding up their "Best of" lists and high-ranking vehicle models to share the news with the consumer base. Just in case anyone is currently in the market for a new vehicle, such information and data is truly a vital resource to have on hand. That's why big names like MotorTrend are who to look for when it comes to ranking the best vehicles for 2022. Having landed on a MotorTrend list more than once, named as the "SUV of the Year" by MotorTrend in 2020 , it's no surprise the Kia Telluride SUV returns in 2022, grabbing top honors in MotorTrend's Ultimate Car Rankings for the second half of 2022.
"We are honored so many of our vehicles have been recognized, especially the EV6, which continues to reaffirm its leadership status among an impressive field of electrified competitors…While these rankings reinforce our advancement in electrification thus far, we'll only become more formidable as our 'Plan S' strategy continues to unfold." – Steve Center, COO and EVP, Kia America
Since its release, the Kia Telluride wowed consumers. Sure, it didn't come with all the fancy features promised in the original Kia Telluride concept , but the 2020 Kia Telluride spearheaded sales for Kia during its initial release. Winning awards and earning honors ever since, popping up again on a MotorTrend list is no surprise. We're hoping for another " Triple Crown " this year, but who really knows with all the amazing vehicles coming out lately, especially with the hot electric vehicle (EV) race in the auto industry.
The 2022 Kia Telluride is not alone, however. Also landing amongst MotorTrend's Ultimate Car Rankings are the Kia 2022 Rio Sedan and Rio Hatchback captured top honors for their respective segments: subcompact sedan and subcompact hatchback. The Telluride was of course the winner for the 3-row SUV segment. But wait – EVs are also making a lot of noise, and many Kia electrified vehicles took home the top honors. These include the 2022 Niro, Sportage Hybrid and Sorento Hybrid taking second place in the Compact Hybrid Hatch, Compact Hybrid SUV, and 3-Row Hybrid SUV segments, respectively. The EV6 also made an appearance, taking the second place ranking for Electric SUVs.
Now that's a true honor for Kia. So many models were ranked the best of the best in their class, and there's no stopping the automaker. MotorTrend's Ultimate Car Rankings originally launched in 2020 to help the average car buyer better understand their options, and with their many long-running Car, Truck and SUV of the Year award competitions, consumers can rest assured that the vehicles on every list have been ranked based on how well a car drives, its long-term value, safety, efficiency, driving range, and technology, to name a few categories that affect a vehicle's ranking. As competition between automakers continues to rage on, publications like MotorTrend are the ones to look for when buying a new car. Once you've done the research, you can find a new Kia model at Miami Lakes Automall any day.
Photo Source/Copyright: Kia Media
Previous Post Kia Ranks High in J.D. Power 2022 TXI Study Next Post Kia Enters Into Partnership with Deutsche Bahn for EV Battery Recycling