Kia Enters Into Partnership with Deutsche Bahn for EV Battery Recycling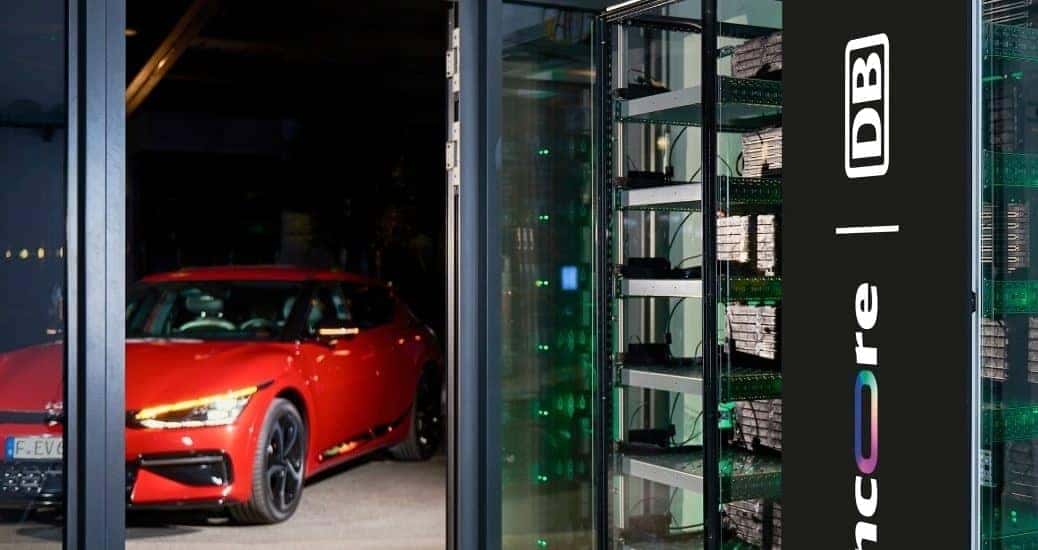 Electric vehicles (EVs) and battery-electric vehicles (BEVs) are growing in the auto market, and that's a great thing for the environment. Zero-emissions, less fossil fuels, and a more sustainable fuel source. There is the other side of the coin however – how does the impact the environment? Mining for the materials and resources to make EV batteries, and then what happens to those batteries once depleted? Do they end up in a landfill somewhere? Kia Corp and the Hyundai Motor Group (HMG) are working towards new forms of battery management service and battery reuse and recycling with new partner Deutsche Bahn (DB Bahnbau Gruppe).
This isn't the first time the automotive group has entered into a collaboration to change how battery supply and their lifetime can affect the environment. In 2020, HMG partnered with SK Innovation Co . to find ways to maximize the value of EV batteries, even when they are no longer suitable for EVs and BEVs, but still make them eco-friendly to continue to reduce carbon emissions. Not only can increasing their value make them a stronger asset for the future of mobile solutions in the auto industry and public and private transportation, but it will give EV batteries a more positive "image". Using the Kia Niro EV batter pack as a starting point, solutions for how used EV batteries could still be used in a variety of applications, including new forms of Energy Storage Systems (ESS) that are reusable and portable. The partnership with Deutsche Bahn aims to do something similar on a larger scale.
Going Europe-wide, a prototype has already been implemented in Germany to collect used EV batteries and give them a second life in another application. Currently, used Kia used EV batteries are recycled to power micro smart grids. DB is no stranger to the recycling of used EV batteries, having already partnered up with several businesses towards this goal. Across Europe, DB builds and distributes second life battery energy storage systems made from EV battery packs that are dismantled. The parts that can still produce a charge go into a new ESS or are recycled.
"With [our] success in the electrification of Kia models, we also take responsibility for the batteries beyond their lifetime in the car. The pioneering partnership between Kia and encore DB shows that we regard batteries as a valuable resource in terms of sustainable circular economy." – Jason Jeong, the president of Kia Europe
The new partnership marks Kia Corp as the first mobility solutions provider to partner up with DB. The initial prototype launched at the EUREF-Campus in Berlin, Germany is currently made up of 24 battery modules that come from 14 double cells. These battery cells come straight from Kia Soul EVs, and the resulting module are used to power the micro smart grid, a power grid that uses AI to control and manage linked energy sources. The prototype, able to provide up to 72 kWh of usable power while also storing solar power, is a great use of a portable and reusable ESS. What other uses can used EV batteries be good for? Join the discussion on Miami Lakes Automall social media . If this article helps ease your conscience about going green, you can find great hybrids, plug-in hybrids, and EVs at Miami Lakes Automall .
Photo Source/Copyright: Kia Media
Previous Post Several Kia Models Named in MotorTrend's Ultimate Car Rankings Next Post The 2023 Kia Telluride Gets a New X-Pro Model