Kia Teases New EV for Geneva Motor Show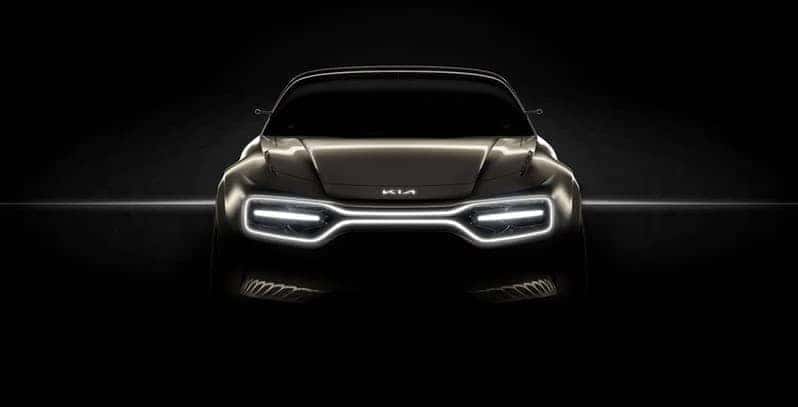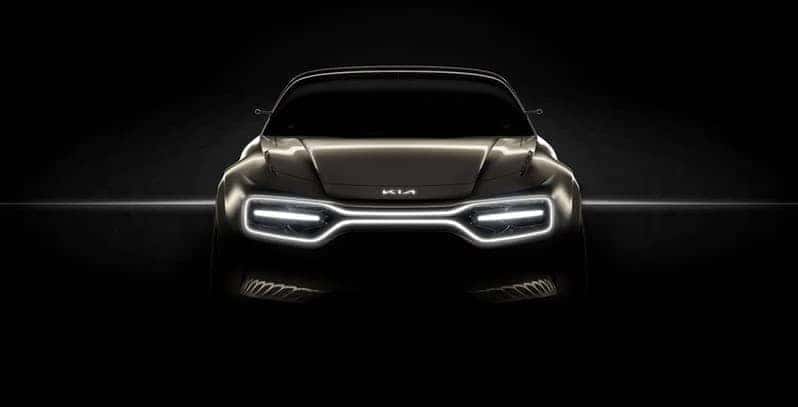 Kia Motors has always been an automaker quick to embrace change it seems. Their lineup is one of the most expansive and welcoming of alternative fuel vehicles. They have the Kia Soul EV, the Kia Niro hybrid, and Kia Niro Hybrid Plug-in. The 2020 Kia Telluride went into production , and one day Kia Motors spoke of turning it into a hybrid SUV. We thought Kia was going to take a break from alternative fuel after they made a lot of commotion at the 2018 Los Angeles Auto Show with the 2020 Kia Soul EV , and the 2019 Kia Niro EV finding its way to city streets soon enough. Why take a break with all that success? Kia Motors teases a new electric concept for the 2019 Geneva Motor Show.
That's right, Kia Motors is also bringing a new concept to Geneva. Oddly enough, Kia Motors in Mitsubishi Motors seem to be in-sync these days. Both automakers brought new autonomous technology to the 2019 Consumer Electronics Show , and now Kia will be debuting a new model at the 2019 Geneva International Motor Show alongside Mitsubishi. Maybe it's just a coincidence?
As usual, Kia didn't release too much about its new EV concept other than a promo teaser with aggressive-looking LED headlights. Under the umbrella of the Hyundai Motor Group, already well invested in the electric car revolution, of course, Kia Motors wouldn't be slowing down any time soon. With more consumers adopting the idea of alternative fuel and electrified powertrains becoming more affordable to produce, Kia Motors can continue to produce performance vehicles like the Kia Stinger while also developing a new electric battery pack.
"We imagined designing an all-electric car that not only answered consumer concerns around range, performance, recharging networks, and driving dynamism, but one that also gave you goosebumps when you looked at it and made the hairs on the back of your neck stand up when you drove it. That's why our all-electric concept is designed to not only get your pulse racing but to also signpost our holistic and emotional approach to electrification." – Gregory Guillaume, Kia Europe's Vice President of Design
Sounds nice. We're sure a name for the new concept will be unveiled along with the vehicle at the 2019 Geneva Motor Show. For now, the teaser with LED headlights is all we have to go on, and it doesn't really tell us much, It does do a nice job of highlighting the iconic "tiger nose" grille Kia Motors is known for even though this is an electric car concept without a grille. It's all about design and aesthetics these days.
We can see some aggressive fenders and a new chin spoiler in the promo that leads one to think this new electric vehicle is meant to be an electric sports car. The hood has some protrusions that give the electric vehicle a more dominating look, and on that note, we also see a lack of side mirrors on the concept vehicle. It's only sporting tiny components sticking outwards acting as rear-facing cameras. Again, we saw this technology with Mitsubishi when they sported the artificial intelligence-controlled mirrors they're working on. It sounds more and more like the two automakers are in cahoots.
We'll know more once the 2019 Geneva Motor Show takes place. Opening to the public on March 7 and lasting until March 17, 2019, there will be plenty to see. Follow Miami Lakes Kia to learn all about the new electric concept from Kia Motors.
Previous Post The 2020 Kia Telluride Goes into Production Next Post Kia Motors to Launch Inaugural UEFA Europa League Trophy Tour