Kia Motors to Launch Inaugural UEFA Europa League Trophy Tour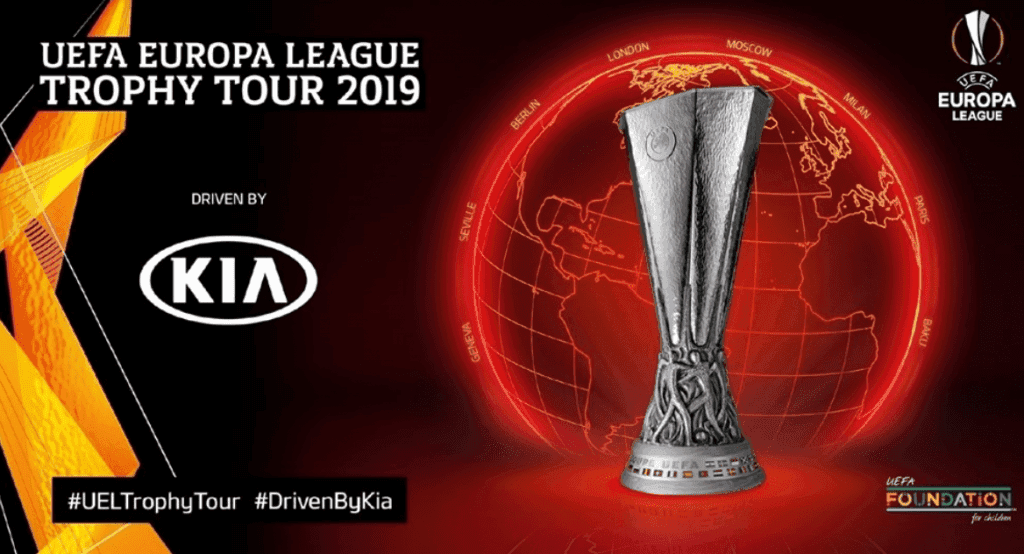 Whoo, Kia Motors is really pulling on heartstrings in 2019. First, they used the Super Bowl to announce their "The Great Unknowns Scholarship," where Kia Motors distributes a small portion of proceeds from every Kia vehicle purchased to a scholarship program that will give young people the foothold they need to seek higher education. In another connection with the youth, Kia Motors became the official sponsor of the K-Pop music group, BLACKPINK World Tour. Furthering their stardom with eSports, Kia also became the official sponsor for the European Championship for League of Legends, a multiplayer online battle arena (MOBA) game for PC and Mac computers. Most recently, Kia Motors and the Union of European Football Associations (UEFA) are partnering up to launch the inaugural UEFA Europa League Trophy Tour Driven by Kia.
UEFA Europa League Trophy Tour
What is the UEFA Europa League Trophy Tour Driven by Kia? Across Europe, football fans will be able to see the iconic UEFA Europa League trophy as the competition's 2018/19 knockout stage unfolds. Seriously, it's a tour for a trophy, a very heavy piece of silverware. Here's a picture for scale.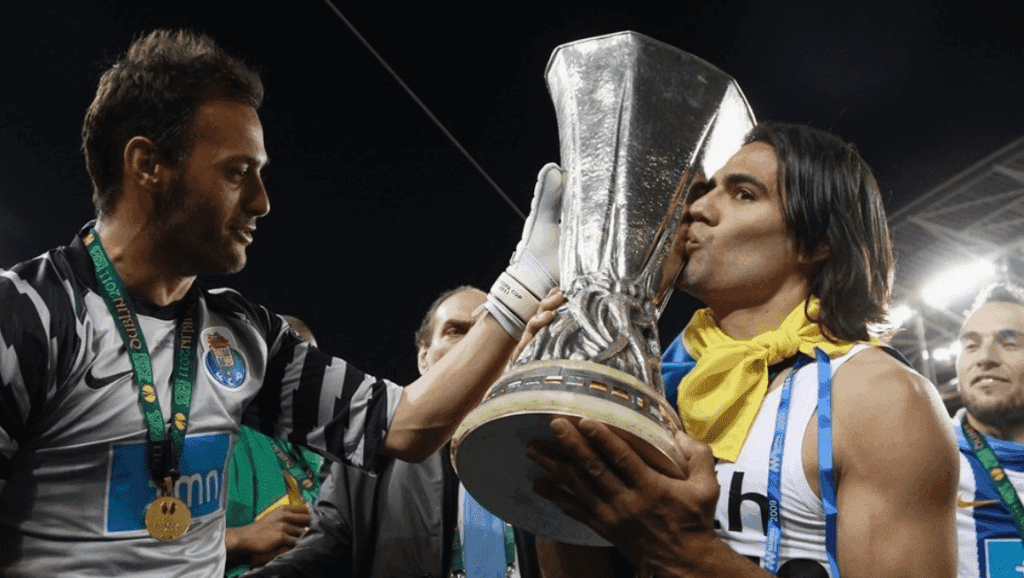 But hey, it's for a good cause. Throughout the duration of the UEFA Europa League Trophy Tour, everyone attending the tour will be encouraged to donate used and unwanted boots to a campaign going on at the same time. Through the partnership, with the UEFA Foundation for children, donated boots will be taken to the Zaatari refugee camp in Jordan to be given to Syrian refugees of all ages. On top of that, every fan who donates a pair of boots will be entered into a contest where they can win tickets to the UEFA Europa League final and other prizes.
"I have seen first-hand just how much football means to the children and adults at the Zaatari refugee camp…The UEFA Foundation helped to provide pitches for the refugees to use, but what is lacking are football boots. Therefore I urge anyone who has a pair of suitable footwear lying around, which they are not using, to donate them and help make a difference." – UEFA President Aleksander Čeferin, who has visited the site in northern Jordan twice before.
With the 2019 Geneva International Motor Show coming up, starting March 5 for the press and opening March 7 for the public, the UEFA Europa League Trophy Tour Driven by Kia starts with the show and ends on May 16, 2019. The tour will be taking place in Geneva, Switzerland; Seville, Spain; Berlin, Germany; London, England; Milan, Italy; Moscow, Russia; Paris, France; and Baku, Azerbaijan. At each location, fans will have the opportunity to see the UEFA Europa League trophy up close as well as meet football legends at various city-centre pop-up locations, local amateur clubs, and schools chosen for the tour.
"The UEFA Europa League Trophy Tour will offer fans across the continent the chance to see an iconic trophy as well as to meet some of the biggest names to have graced this competition…We are delighted with the enthusiasm Kia is showing, especially with their desire to try and reach out to fans throughout Europe and their willingness to give something back to those who want to play the beautiful game but lack the necessary equipment to do so." – said Guy-Laurent Epstein, UEFA Events SA marketing director.
During the UEFA Europa League Trophy Tour Driven by Kia, boot donations can be made at any location of League Trophy Tour, as well as at select Kia dealerships in each participating country. What a great way for Kia Motors to give back to the world. Join the discussion on Miami lakes Kia social media .
Photo Source/Copyright: UEFA.com
Previous Post Kia Teases New EV for Geneva Motor Show Next Post Kia Unveils New EV Concept at the Geneva Motor Show