Kia Motors to Release Mid-Cycle Refresh for 2021 Kia Stinger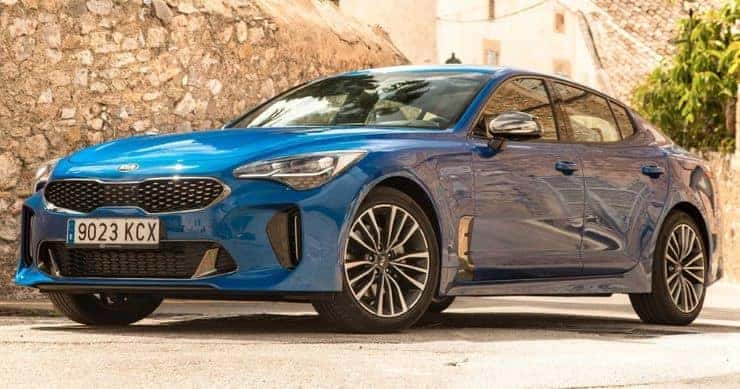 When the Kia Stinger sports car first came out, it truly seemed like the sports car of the decade . At the time, it was unheard of for Kia Motors to design a sports car, let alone a sports car with as much performance as the Kia Stinger. Reportedly able to surpass high-end and pricey sports car, the Kia Stinger GT is faster than the likes of Porsche Panamera, and more affordable ! Having won many awards, the Kia Stinger was doing really well for itself. During the first round of deliveries, dealerships couldn't keep units on the lot. Then suddenly, sales paused, and it wasn't due to the current pandemic. Although only a few years old, the Kia Stinger may be set for a mid-cycle refresh in 2021.
That's not necessarily a bad thing. Perhaps all those interested in a sports car from Kia Motors already purchased their Stinger – or, not enough sports car consumers thought the Kia Stinger delivered. The new motto by the automaker is to build "cars that drive as well as they look". The Kia Stinger wowed consumers and media when it first arrived, catching the eye of anyone interested in high-performance. That feature, although able to outperform more expensive models, may still need a bit of a push, and that's where the mid-cycle refresh comes in.
A mid-cycle refresh to any vehicle is known as an update to the current generation. Most automakers wait a few years before releasing a new generation of a vehicle, waiting for the auto industry to catch up with technology and development currently available to the public. So, to update a vehicle prior to its next-generation can be for a number of reasons, usually to improve on the original. With enough changes, this also makes the vehicle available for other awards, since most competitions require that a vehicle is new, or has been updated enough to be new for that model year. That just means more potential for the Stinger to win awards.
If performance was though to be lacking, then Kia Motors will tackle that first. The 2021 Kia Stinger is getting a small change in appearance – it was already pretty gorgeous – but a new facelift will be included for the new model year to set it apart from the rest of the lineup and past year models. A powertrain enhancement will be coming with the 2021 Stinger, now equipped with an upgraded 3.3L V6 engine capable of producing 380 horsepower and 390 lb-ft of torque. That's already an improvement over the 3.3-Liter V6 Twin Turbo engine found on the GT trims, able to produce 365 horsepower and 376 lb-ft of torque.
The 2021 Kia Stinger won't just come with an upgraded engine and a facelift. To really make this a mid-cycle upgrade, the interior will come with more advanced tech than the original 2018 lineup started with. Available with a fully digital instrument cluster, a 10.25-inch touchscreen with the UVO infotainment system should also be coming to the interior of the 2021 Kia Stinger.
Is it enough? The 2021 Kia Stinger will be available in Europe in July and then the U.S. some time in the summer or fall of 2020. What do you think about the upgrades? Join the discussion on Miami Lakes Kia social media .
Photo Source/Copyright: hotcars.com
Previous Post Kia Motors Announces Two New Upcoming Electrified Vehicles Next Post Kia Motors is Optimistic About Resuming Production