Kia Motors Invests in Aurora Innovation Following FCA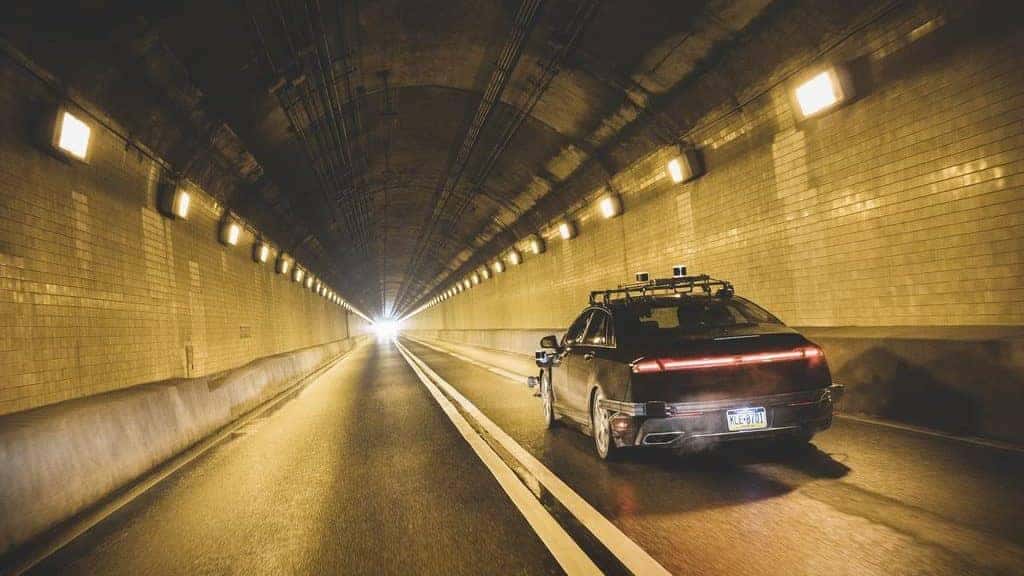 It seems like only days ago that the auto market placed its focus on Aurora Innovation, a self-driving startup among many currently entering the race for the first self-driving vehicle for public retail. Although there are already companies out there testing their vehicles on public streets, and even programs like Waymo One offer the everyday citizens (in Phoenix, Arizona) to be chauffeured from place-to-place by a self-driving Chrysler Pacifica Hybrid minivan, the flagship of the Waymo self-driving fleet. As it turns out, the self-driving car startup company Aurora Innovation was just running the company's series B financing round, and two more large names in the auto industry made an investment – the Hyundai Motor Group and Kia Motors Corp.
That's right. According to a news release, Kia Motors is getting in on the ground floor with Aurora Innovation. With their recent partnership also fueled by Fiat Chrysler Automobiles (FCA), this brings Aurora's total for this round of funding up to $600 million. It's going to be interesting to see how FCA intends to work with Aurora and whether or not the company will be sharing technology across the automakers or developing technology for each. In the aforementioned news release, companies discussed the integration of the Aurora Driver technology into Hyundai's fuel cell vehicle NEXO.
The practicality of fuel cell vehicles let alone self-driving cars is a way out into the future. Not too distant, but not very near either. Industry executives have already acknowledged the fact that although autonomous vehicles for retail make for a nice story, they're just a fantasy at the moment. Every new startup sounds like they know something the others don't, but it's probably just the novelty of something new. Then again, not every startup was founded by former executives from Google, Tesla and Uber.
Together, they built up Aurora Innovation, currently developing hardware and software for self-driving autonomous car technology. Dubbed the "Aurora Driver" system, the technology that controls the vehicle, has already had successful tests on the streets of San Francisco, Palo Alto, California, and Pittsburgh. Think of how it could benefit from some of the autonomous technology by Kia Motors at CES 2019 , or how Kia Motors could use their _ Imagine by Kia _ concept from the 2019 Geneva Motor Show as the prototype for integrating this new technology from Aurora.
"We are pleased with the progress made with the Hyundai and Kia teams…Together with all of our ecosystem partners, we are seeing the convergence of a powerful platform that will deliver the benefits of self-driving technology safely, quickly and broadly." – Aurora co-founder and Chief Product Officer Sterling Anderson said in a prepared statement.
Looking back at the technology from the Consumer Electronics Show this year, the Hyundai Motor Group, the umbrella Kia Motors operates under, already has self-driving technology in the works. One of the most advanced systems demonstrated was an " Automated Valet Parking System " for electric vehicles in need of a recharge. Instead of looking for a charging port when pulling into an EV compatible parking garage, drivers can park anywhere and with a special app, their vehicle will go and charge itself when the next available port opens up. That would call for some sort of wireless EV charging station . Of course, we would need parking garages designed with that kind of technology, another impractical device of the self-driving age.
Some think Aurora Innovation is a little late to the game with Waymo and G.M.'s Cruise already out and about. We don't see any self-driving vehicles around South Florida, yet. Do you? Until programs like Waymo One make it across the country, self-driving vehicles are a little further than we all thought. Join the discussion on Miami Lakes Kia social media .
Photo Source/Copyright: bizjournals.com
Previous Post New Design for 2021 Kia Optima Next Post New Kia Seltos Teaser