Waymo Launches First Driverless Ride-Hailing Service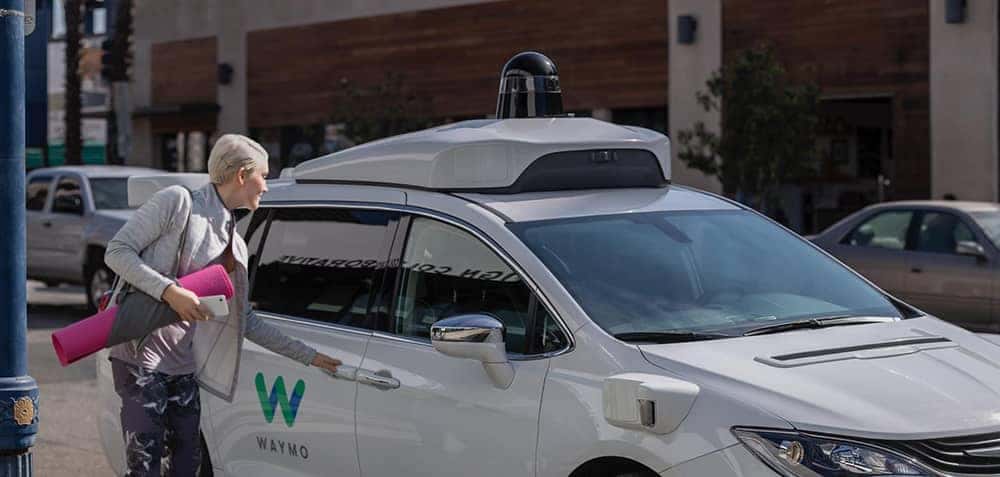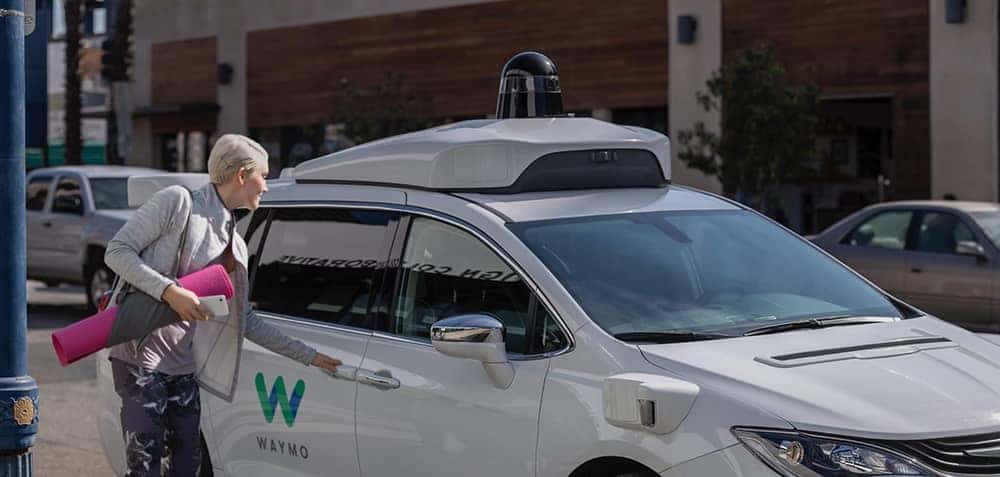 Soon after the self-driving Waymo successfully launched and tested its Early Rider program in Phoenix, Arizona, the autonomous car was certified as an autonomous transportation network the same city. That makes the Waymo the first ever driverless vehicle that consumers could use. It initially started the early launch of the Waymo ride-hailing program, where consumers could shop at big names like Walmart and ride-hail a self-driving Waymo vehicle. The success was so great, that Fiat Chrysler Automobiles invested $30 million into upgrading their Chelsea Proving Grounds to test autonomous vehicles for retail , or consumer use. Waymo also bought over 60,000 Chrysler Pacifica Hybrid units from Fiat Chrysler Automobiles (FCA) to expand their fleet to other states. The Waymo launched a robotaxi service in Phoenix, Arizona and its next objective to conquer is California. But before then, the official Waymo ride-hailing app has been made available to about 400 riders participating in the first phase of the program.
Can you imagine that? How easily do we hail a ride today? It's not like the old days where one had to call a cab or hope there was one passing by. Now, we just need to unlock our smartphone, open an app, pick our destination(s), and a driver will arrive to pick us up. Now take that scenario, but _ someone's _ missing. Only the vehicle shows up – no driver. Say hello to "Waymo One".
Waymo One is the company's pilot program launched in the greater Phoenix, Arizona area. Approximately, 400 riders elected to participate in the program, and thus, they are the first able to actually use the ride-hailing app and test out the self-driving minivans. Just like any other ride-hailing app, Waymo One can be used 24 hours a day, but is limited to travel around Phoenix and four of its suburbs.
"We're taking the next step in our journey with the introduction of our commercial self-driving service…Self-driving technology is new to many, so we're proceeding carefully with the comfort and convenience of our riders in mind." – John Krafcik, Waymo's CEO, wrote in a blog post.
There is also a bit of a catch. The safety of passengers is always top priority, and human safety drivers will still be in the modified Pacifica Hybrid minivans during the pilot program. Like the pilot for a TV show, Waymo is testing how well the ride-hailing service works. The commercial service will be limiting how many minivans are operating during the initial phase, most likely to keep congestion down and unexpected demand. Why use all 600 of their commercial fleet if only 400 people may or may not even make use of the service?
Depending on how this goes, Waymo will then take a look into the autonomous truck market, making autonomous deliveries the next step in shipping. Maybe we'll actually get our online purchased items on time without human error (for once). And licensing this technology to other companies will only make Google/Alphabet Inc. richer. Morgan Stanley analysts said the company could be valued at $175 billion – dang.
"We're never done learning, and our early rider program will continue as a way for a select group to give us ongoing insights…They'll help test early features before graduating to Waymo One where new capabilities can be accessed at scale by the public over time." – Krafcik wrote.
We can only hope. What do you think? Would you be willing to take a ride in a driverless vehicle? Let us know your thoughts on Miami Lakes Chrysler social media .
Photo Source/Copyright: Youtube/Waymo
Previous Post Chrysler Waymo Expands Driverless Program to California Next Post 2019 Chrysler Pacifica and 2019 Ram 1500 Win Best Buy by Consumer Guide