Chrysler Waymo Expands Driverless Program to California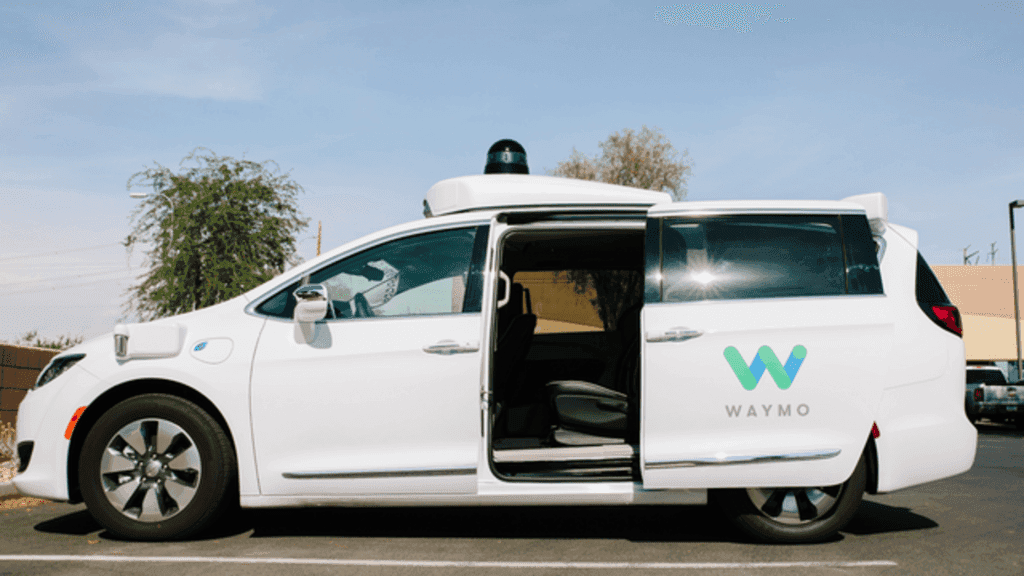 The self-driving autonomous vehicle project, Waymo, is the first self-driving vehicle to get approval as a driverless ride-hailing service. The decision was made in Phoenix, Arizona by the Arizona Department of Transportation. Approved as a Transportation Network Company for the metro area of Phoenix, the Waymo will continue to expand beyond just Phoenix and will aim to have their own driverless ride-hailing service available to consumers around the nation.
Ride-Hailing an Autonomous Car?
Yes, Google/Alphabet Inc., have done wonders with the self-driving Waymo project. Sometime by the end of 2018, according to an anonymous source, Waymo will be launching their own ride-hailing app, just like Uber and Lyft, but it will be the world's first for a self-driving car service. It starts with consumers in the metro area of Phoenix, Arizona able to use this app, in an area of 100 square-miles, but that's just the beginning.
Thousands of modified Chrysler Pacifica Hybrid minivans make up the fleet for the driverless ride-hailing service. Google/Alphabet Inc. actually purchased over 60,000 units of the Chrysler Pacifica Hybrid from Fiat Chrysler Automobiles (FCA) to expand their self-driving fleet while expanding their testing grounds. By this time in 2019, everyone in the U.S. could get a driverless car to transport them around, and the next goal is to get a permit in Silicon Valley, California.
Expanding Across the U.S.
With the new app coming out in December, 2018 and the people of Phoenix, Arizona becoming the first civilians to hail a ride with a driverless vehicle, it's time for Waymo to expand. After purchasing all of those Chrysler Pacifica Hybrid units from FCA, Google/Alphabet Inc. decided to make better use of their new inventory by expanding the service in a new testing phase. This time, it involved businesses as well as civilians.
In an effort to not only spread awareness but also the success of the Waymo, five large companies have gotten in on the bandwagon to expand the Waymo program – Walmart, Autonation, Avis, DDR Corp, and Element Hotel. By offering customers benefits for the use of a Waymo vehicle, not only will consumers be more interested in testing the Waymo for the possible rewards, but its popularity may spread by word-of-mouth, and all the rumors about how unsafe or impractical a self-driving car is may finally disappear.
Currently, Waymo is running tests in another popular area in California. A progressive state, if Waymo can win California over, then maybe the rest of the nation might follow. After all, over 50 companies are currently looking for permission to test their autonomous vehicles on public California roads. None of them were approved before Waymo showed up.
Another first, the Waymo is the only self-driving vehicle testing its tech on California roads. Waymo is aiming to start up another "Early Rider" program like the one initiated in Phoenix, Arizona. Sent out with a backup driver, consumers can be picked up in a modified Chrysler Pacifica Hybrid that essentially doesn't have a driver. Then, like a taxi, they are driven to their destination, but by the onboard computer. The backup driver is only there for safety reasons, initially.
Waymo recently hit 10 million miles of driving. With artificial intelligence just around the corner, the automotive industry is going to see a large change. Join the discussion on Miami Lakes Chrysler social media .
Photo Source/Copyright: TheInformation.com
Previous Post FCA's "Big Finish" Advertising Campaign Features Some Notable Celebrities Next Post Waymo Launches First Driverless Ride-Hailing Service