Kia Motors Heat Pump Improves EV Driving Range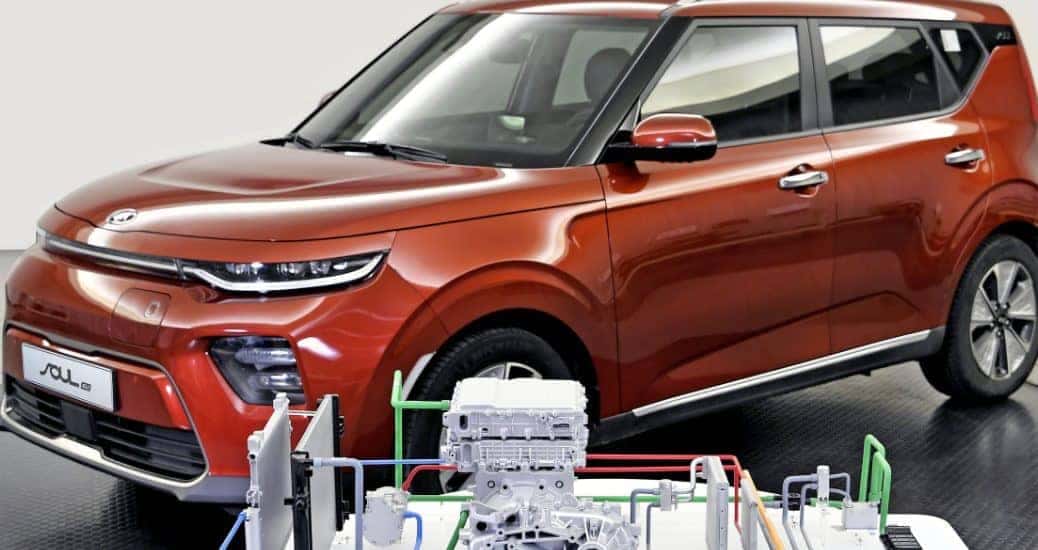 Sometimes Kia Motors feels like the leader of electric vehicles (EV) in technology and sales. If anything, the automaker's Plan S strategy and claims to become the next all-electric automaker . Already underway, the Futuron concept is set to release in the coming years, along with another EV model. Engineering new ways to make use of electric vehicle power, Kia Motors is working with parent group Hyundai Motor on a new piece of technology that will not only optimize the features already used by EVs, but will also help to improve the distance and driving range of upcoming models, especially in the cooler temperatures.
South Florida and many parts of America may be entering the summer this month (June 2020), and although the summer season is a cause for heat, these storms have been leaving the atmosphere a little cool, and come autumn and winter, it can be pretty chilly. What does that mean for EV drivers who want a little extra heat in the cabin? The HVAC (heating, ventilation and air conditioning) system works harder, and that can decrease the power of the battery, reducing its driving range. To combat this, Hyundai and Kia Motors have presented a heat pump, and it's been working in cars like the Kia Soul EV since its first generation.
By combining a compressor, evaporator, and condenser, the heat pump uses the captured waste heat given off by the vehicle's many working components. Instead of just letting it escape the vehicle to keep from overheating, this heat can also be recycled into the vehicle cabin to heat it more efficiently. By doing so, the Soul EV's range was protected in colder weather, when the cabin may need a little boost. Over time, all technology changes, and so has the heat pump. The new system harvests heat from power electrics (PE) modules (drive motors, on-board chargers, inverters, the battery pack, and the slow charger. This ultimately takes the load off the battery when the HVAC system is activated to generate heat and helps with range.
Sometimes, numbers speak louder than words, so let's look at some numbers for various Kia Motors models. The first-generation Soul EV was powered by a 30kWh lithium-ion polymer battery pack and offered consumers a total electric driving range of around 110 miles off a single charge. When it came to the second-generation Kia Soul EV, the range was improved even more with a 64kWh, offering around 240 miles of driving range on a single charge. When it comes to performing in cold conditions, Korea's Ministry of the Environment carried out a study on the heat pump's effects on the Kia Niro EV and found that even when driving in degrees as low as 19°F, the electric vehicle was able to keep 90-percent of the driving range they would originally have when driving in a much warmer environment, such as 79°F. If Kia can continue to improve the heat pump system and other heat management innovations, EVs could one day maintain 100-percent of their distance.
With Plan S set to expand Kia Motors line-up 11 EVs between now and 2025, we should see a lot of interesting innovations. Want to hear all about what Kia Motors is working on? Follow us on Miami Lakes Kia social media .
Photo Source/Copyright: prnewswire.com
Previous Post Kia Motors Sells Large SUVs for Little Vacations Next Post Kia Motors Quick to Find Out What the Public Wants Post-Quarantine