Kia Works with Electrify America for Free Recharging of Niro EV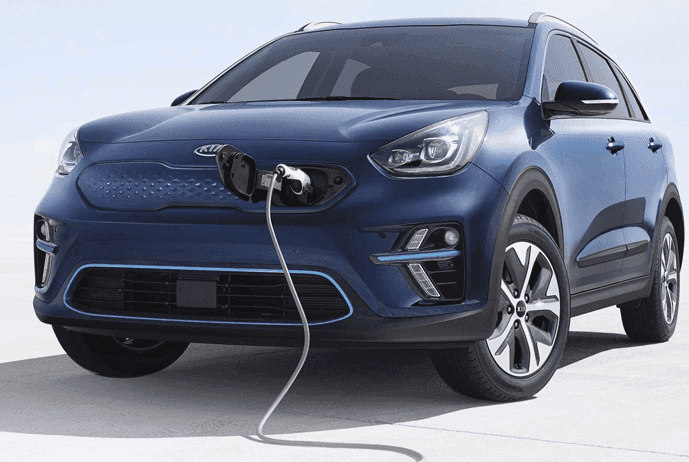 Kia Corp is well on its way to becoming an all-electric automaker. Electrifying some golden oldies like Kia Sorento and Sportage into plug-in hybrid SUVs, the automaker released the first hybrid crossover, the Kia Niro, and then a plug-in hybrid electric vehicle (PHEV) and electric vehicle (EV) variant. Soon after, the all-electric Kia EV6 came out, the first EV without a gasoline predecessor. With the EV9 underway, Kia America is continuing to give drivers of new EVs another reason to go electric with free charging incentives with Electrify America.
Back in February, Kia America and Electrify America teamed up for a new EV6 incentive. For consumers who purchase a new Kia EV6, they get to enjoy 1,000 kilowatt-hours (kWh), free of charge, at any Electrify America station across the U.S. 1,000 kWh may be hard to understand in terms of range and power, so let's break that down. The EV6 has an EPA-rated 310-mile range. According to Kelley Blue Book, the average consumer drives about 40 miles a day. With Electrify America offering about 3,500 to 4,000 miles of all-electric driving for free, that's nearly four months of free electric charging for new Kia EV6 owners. Plus, eligible for the $7500 federal tax credit, anyone who buys a new EV6 this year gets a nice tax write-off when filing taxes next year (2023).
Kia America has also partnered with mobile charging service, Currently. An EV service that comes to the consumer, instead of having drivers look all over town and hope to find a free EV charging station nearby, Currently will send a technician to your location to recharge your PHEV or EV. Easy to use through the Currently app, consumers can order some juice. Through a program between Kia and Currently, drivers could set a time and location for a Currently technician to arrive and charge their vehicle up to three times every week for two months. This program expired in late April, but the partnership with Electrify America is still going strong.
"Kia and Electrify America understand the importance of DC fast charging for electric vehicle drivers…We are thrilled to expand the collaboration and help provide Niro drivers with confident DC fast charging on our coast-to-coast network of 800 stations." – Giovanni Palazzo, president and chief executive officer of Electrify America
Extending the courtesy to other EVs in the lineup, the next Kia model to get some free charging is the new second-generation 2023 Kia Niro EV. A little on the heavier side, this time Electrify America is offering up to 500 kWh of complimentary EV charging at any Electrify America station across the U.S. Taking into account that the all-electric Niro EV has an all-electric range of 253 miles, that's a total of about 1950 miles of driving for free with this new collaboration. This service will also be available for three years from the date of purchase to use the complimentary charging credit. Consumers get a one-time enrollment code for the Electrify America app after purchasing a new Kia Niro EV or EV6 and enrolls with Kia Connect.
Come to Miami Lakes Automall for a new Kia Niro EV or Kia EV6 to enjoy this new deal between Kia America and Electrify America.
Photo Source/Copyright: Kia Media
Previous Post Kia America Enters Rebelle Rally with 2023 Sportage X-Pro Next Post Four Kia Models Win 2022 Strategic Vision TQI Awards